Argentina Selects KAI FA-50 Light Fighter
Argentina has reportedly selected Korean Aerospace Industries' (KAI) FA-50 light fighter aircraft for its air force requirement, Jane's reported on 21 July.
The Argentine Air Foce (Fuerza Aérea Argentina – FAA) selected the FA-50 as an interim fighter aircraft solution according to the report.
The selection is the result of an evaluation that was reportedly started in September 2016, an anonymous senior Argentine Air Force official was reported as saying.
He added that the deal is "not finalized," but expects "the government will sign off on the planned procurement in the near future, with deliveries to commence shortly after."
FlightGlobal was meanwhile able to report that KAI has not yet received any official confirmation of the FA-50 win.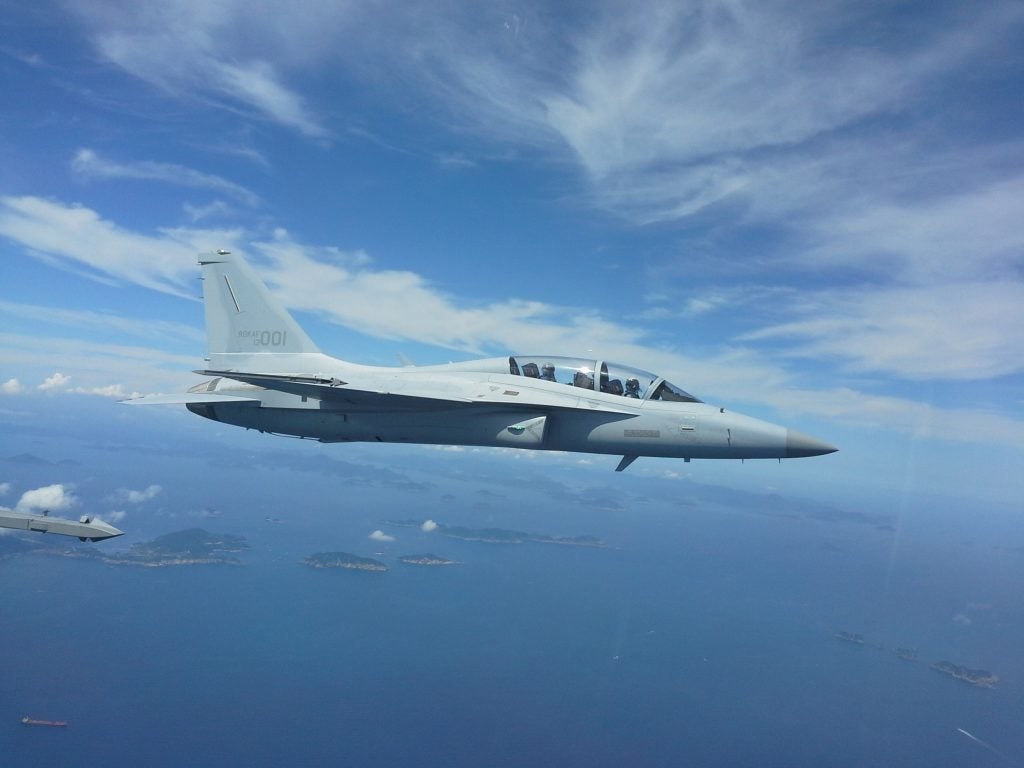 No aircraft number has been reported, but Argentine national media reported the deal is anticipated to be for 10 aircraft. FlightGlobal's report meanwhile states that KAI expects an order for 8 aircraft.
An Argentine delegation reportedly visited the South Korea Air Force's (RoKAF) 16th Fighter Wing at its base in Yecheon in September 2016, where an Argentine pilot performed a test flight of the KAI TA-50, the non-combat variant of the FA-50.
National elections are scheduled in Argentina for 27 October, the results of which could interfere with the procurement program.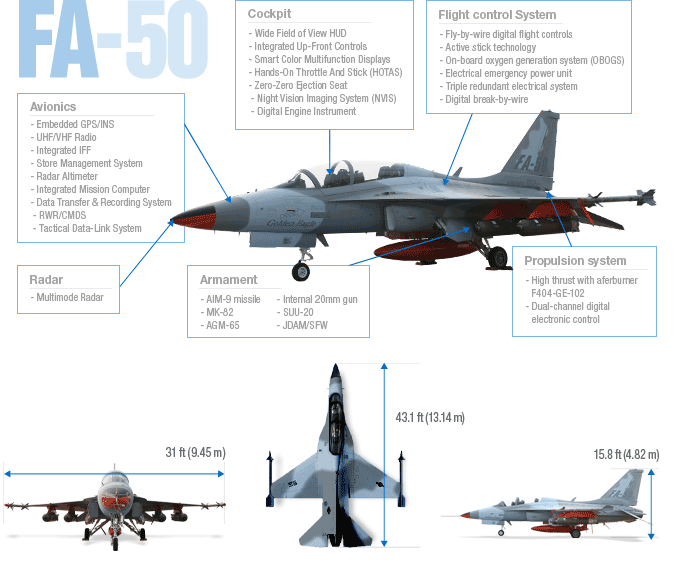 If the report is true, it is understood that KAI beat out contender Leonardo, from Italy, which pitched its M-346FA light fighter aircraft.
Additional reporting indicates that other contenders were the Israel Aerospace Industries (IAI) Kfir, second-hand Dassault Mirage F1s from France, the Aero L-159 ALCA from the Czech Republic, the PAC JF-17 Thunder from Pakistan and China, Saab Gripens from Sweden and second-hand Eurofighter Typhoons.
Talk of Russia's Sukhoi competing with its Su-24 'Fencer' reported by UK tabloid the Sunday Express is dismissed as a possible hoax, however, it did cue the United Kingdom to review its defense of the Falkland Islands.
The procurement deal is to replace the Argentine Air Force's aging fleet of 28 A-4 Skyhawk aircraft, which it procured second-hand from the United States in the 1990s.