New Japanese Aegis Destroyer JS Haguro Launched
Japan launched its second Maya-class guided missile destroyer, JS Haguro (DDG-180), on 17 July in a ceremony in Yokohama City.
The 170-meter (558 foot), 8,200 metric tonne destroyer was constructed by ship builder Japan Marine United (JMU) Corporation is expected to enter Japan Maritime Self-Defense Force (JMSDF) service in March 2021.
Aside from being named after Mount Haguro on Honshu, the name is also a throwback to the 1929 Imperial Japanese Navy heavy cruiser Haguro, which became famous as it saw significant action in the Pacific Theater of World War Two, as it eventually found its fate at the hands of UK Royal Navy destroyers in 1945.
The launching of the vessel marks the second ship of its class, as well as the eighth JMSDF surface ship equipped with the Aegis Combat System.
Specifically, JS Haguro comes with Aegis Baseline J7, supported by the AN/SPY1D(V) phased array radar manufactured by Lockheed Martin and Raytheon, as well as the AN/SPQ-9B X-band high-resolution fire control radar produced by Northrop Grumman.
Additionally, JS Haguro is equipped with the American Cooperative Engagement Capability (CEC) system, enabling the ship to operate within a larger network of CEC equipped platforms, fusing and sharing surveillance and targeting sensor data among themselves.
Such platforms in the region include US, Australian and other Japanese vessels equipped with CEC, as well as US and Japanese E-2D AWACS surveillance aircraft.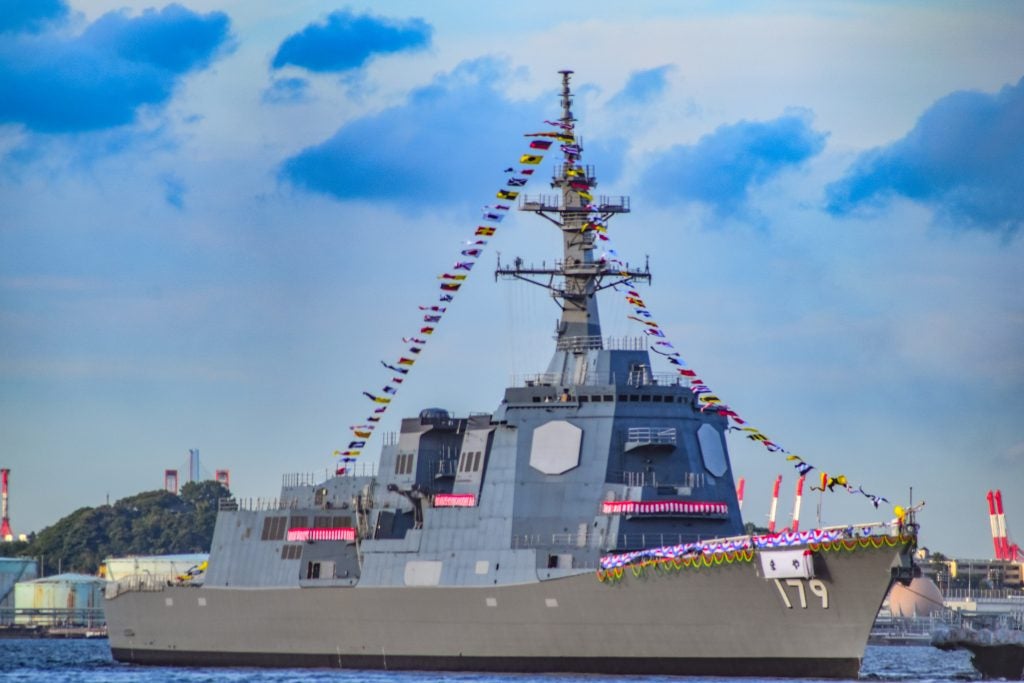 JS Haguro's predecessor and class namesake JS Maya, which started sea trials one month ago after being launched in 2018, is expected to also be provided with CEC prior to its expected commissioning in 2020, eyeing new and evolving threats including North Korea's advancing ballistic missile program.
Due to being equipped with Aegis Baseline J7, the Maya-class is capable of performing ballistic missile defense (BMD) duties at service entry. This will also enable the vessels to launch Raytheon's latest iteration of the SM-3 missile, co-developed between Japan and the United States for the purpose of protecting a larger area from hostile ballistic missiles.