French Navy Receives FREMM Frigate "Normandie"
The Marine Nationale (French Navy) received its newanti-submarine FREMM frigate FS Normandie (D-651) from Naval Group, on 16 July, in a ceremony in Brest.
The frigate was launched in February 2018 and started sea trials in March 2019. The ship joins two earlier ships of its class, FS Aquitaine (D-650) and FS Bretagne (D-655) in basing in Brest.
The French Armament General Directorate (DGA), acting as project manager for the FREMM program, completed its testing phase of the FS Normandie in cooperation with the customer, the French Navy, and manufacturer, Naval Group.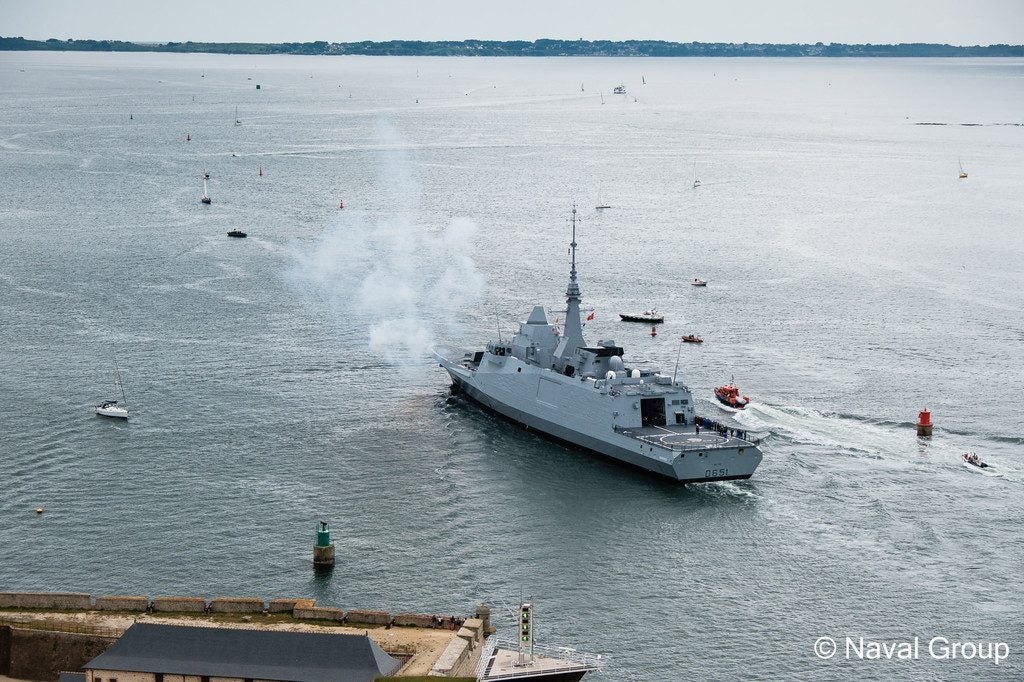 FREMM is the French and Italian acronym for European Multi-Purpose Frigate, and aims to deliver a common platform for the French and Italian navies manufactured in close cooperation between the countries' respective leading shipyards Naval Group and Fincantieri.
In total, the French Navy has ordered eight FREMM frigates, of which FS Normandie is the sixth. The Italian Navy has a total order list of ten frigates, six of which are of the general purpose variant, as opposed to the more common anti-submarine warfare variant.
FREMM has also been successfully exported to Morocco and Egypt, procuring one frigate each.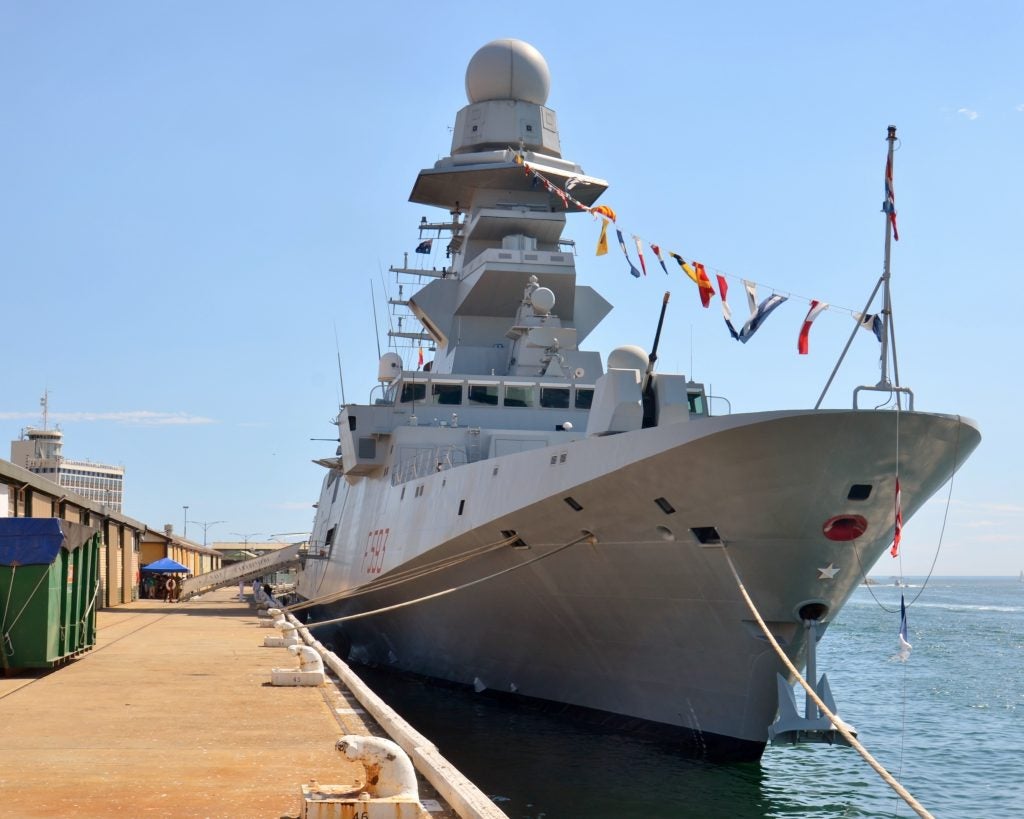 "This ship is beating all the records: operational records [in] anti-submarine warfare, but also deterrence [and] anti-air warfare, but also industrial records. The ship has been built in 40 months, which is absolutely exceptional and unbeaten." Naval News filmed Herve Guillou, CEO of Naval Group as stating.
According to the DGA, FREMM is a stealthy, versatile and enduring surface combatant with advanced automation features. Its main mission is to control a maritime zone of operation through anti-surface and anti-submarine warfare.
Aside from its naval warfare capabilities, FREMM is also equipped for deterrence, the launch and support of special forces and long-distance strike with naval cruise missiles. FREMM is the only European NATO class with the capability to launch land attack cruise missiles from sea.
FREMM carries an NH90 helicopter, as well as FLASH dipping sonar buoys and MU90 torpedoes in addition to its missile and turret armaments.