Finland Receives Protolab PMPV 6×6 Vehicle for Testing
The Finnish Defense Forces received the first of four 6×6 Protected Multi-Purpose Vehicles (PMPV) developed by local firm Protolab.
Protolab was contracted to build and deliver four PMPVs in a contract signed in 2018. The contract is part of a larger modernization program of the Finnish Defense Forces, which seeks to upgrade and enhance the country's armored vehicles fleet.
The PMPV vehicle is currently undergoing operational testing in field conditions with the Finnish Defense Forces, allowing the country to assess the vehicle's performance and capabilities.
Delivery of the remaining three vehicles to the Finnish Defense Forces is expected to be "completed this summer," according to Protolab's business development director Juha Moisio, speaking to IHS Jane's.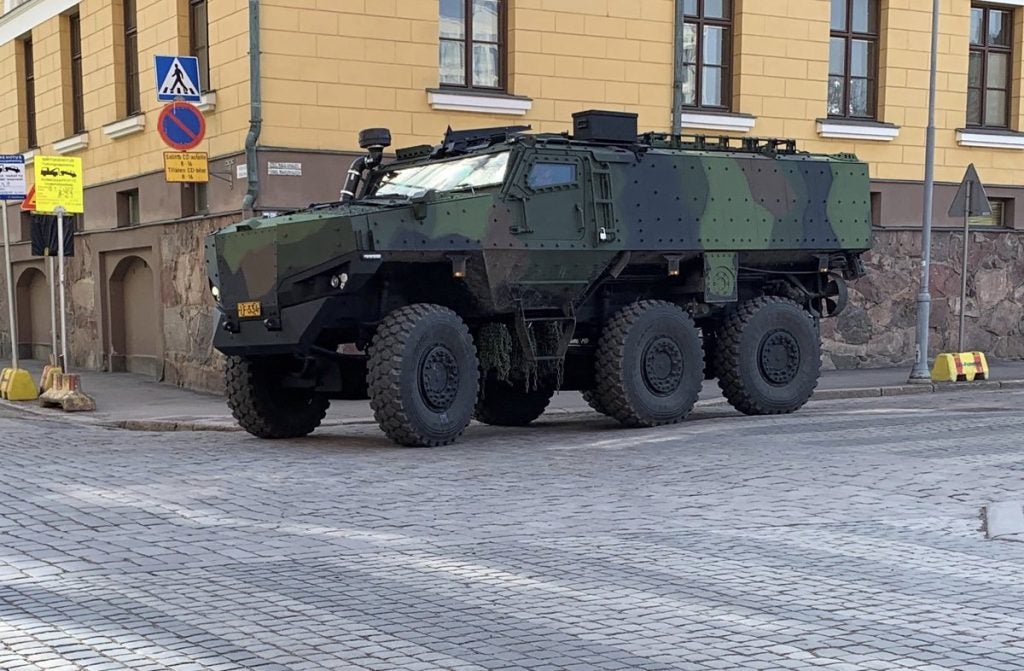 The company stated in a press release that "it is pleased to announce the delivery of the first Protolab 6×6 Protected Multi-Purpose Vehicles (PMPV) to the Finnish Defence Forces. Protolab is delivering four PMPVs to the FDF under a contract signed in 2018. The vehicles are being put through operational testing by the FDF as part of a wider modernization program to upgrade and enhance its armoured vehicle fleet."
The Protolab PMPV is positioned as a highly manoeuvrable and agile vehicle, while remaining armored. It is designed to perform mission roles including patrol, transport and command posting, and is also available in amphibious and medical evacuation (ambulance) variants.
Additionally, the vehicle has been developed to the mobility, protection and communications requirements for special operations forces and paramilitary security forces.
The vehicle is highly protected against mines and ballistic impacts, rated for blast protection levels of STANAG 4569, which was specified by the Finnish Defense Forces.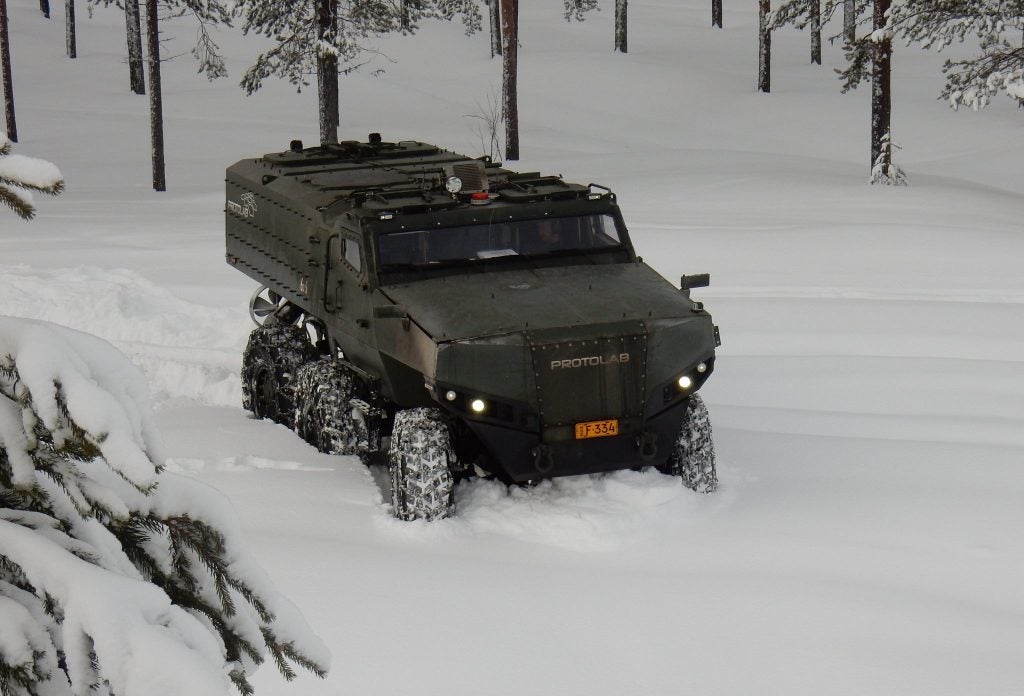 PMPV can be mated with various weapon systems to further enhance the survivability of the vehicle's two crew and ten fully equipped passenger troops. Alternatively, the vehicle can carry a cargo payload of up to 10,000kg.
Due to its relatively narrow width at 2.55 meters wide, the vehicle is suitable for urban operations, while still remaining powerful with a Cummins 6.7 liter multifuel engine, which also meets the EU's Euro 3 emission levels, qualifying the vehicle as a road-legal but off-road capable N3G class truck.