ZALA Aero REX-2 Anti-Drone Gun
During the International Military-Technical Forum ARMY-2019, Russian company ZALA Aero introduced the updated version of their handheld anti-drone gun. The new anti-UAV gun is called REX-2. The first version of this weapon (REX-1) was revealed at ARMY-2017 exhibition.
The new REX-2 anti-UAV gun is lighter and more compact than its predecessor. Its overall weight is three kilograms (6.6 lbs) as opposed to the 4.5 kilograms of the REX-1. That's an impressive 30% weight reduction that makes this device weigh similar to a modern standard infantry rifle like the AK-74 or M4 Carbine. The REX-2 has an adjustable and folding stock and fits in what looks to be quite a compact case. The manufacturer claims that this device is the most compact one in its category. Unfortunately, the dimensions of the gun are not specified.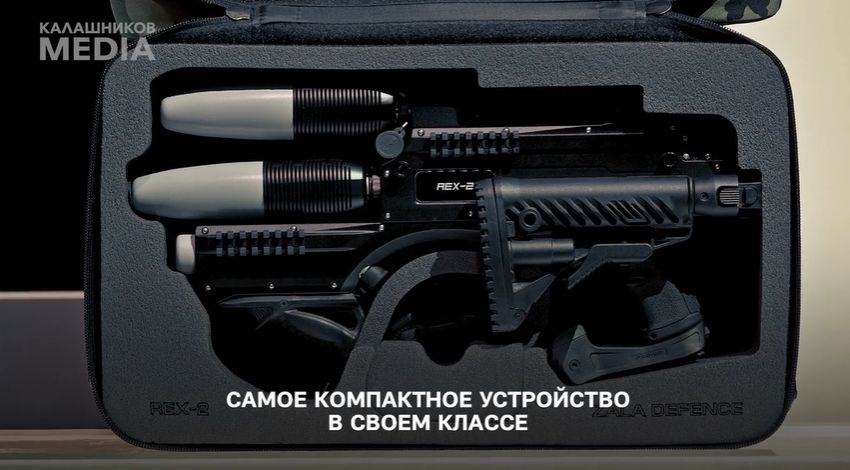 The REX-2 anti-drone gun is equipped with three signal suppression modules for 2.4 GHz and 5.8 GHz frequencies as well as for satellite navigation signal suppression. According to the company, the frequencies can be changed depending on the customer's demand. The REX-2 has a battery life of 3 hours. It also has a battery level indicator.
As seen in the video, this anti-drone gun features a top Picatinny rail for mounting optics as well as rail sections on the left side and bottom of the forearm for attaching various accessories. The demonstrated samples of REX-2 are completely equipped with FAB Defense accessories to include the stock, pistol grip, forward angled grip, and the grip-mounted Podium bipod. Judging by the attached AGR-47 grip, I suppose it is compatible with AK-47 grips.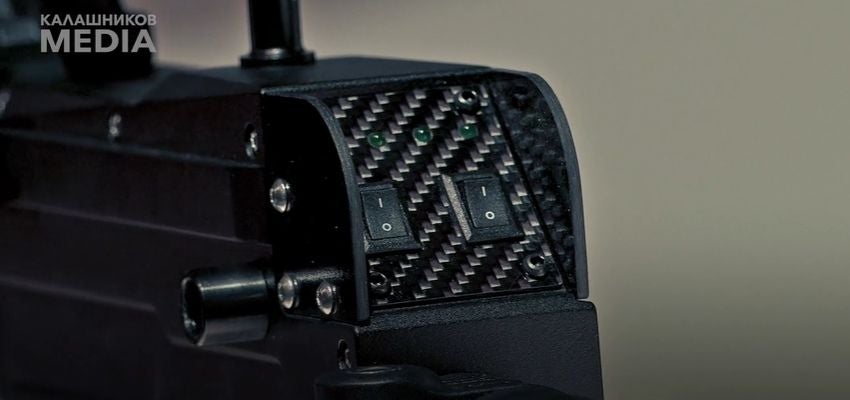 ZALA Aero is one of the Kalashnikov Concern's subsidiary companies specialized in the development and production of unmanned aerial vehicles and anti UAV measures.
---
Sources:
"REX-2: новая версия оружия против дронов". (2019, June 25). Kalashnikov Media. Retrieved from:
https://kalashnikov.media/video/technology/rex-2-novaya-versiya-oruzhiya-protiv-dronov
Images from www.kalashnikov.media