Green Beret M-ATV struck by IED in Niger
A US Army 19th Special Forces Group Oshkosh M-ATV was disabled by a crude improvised explosive device (IED) earlier this month near the tiny village of Quallam, Niger some 85 kilometers north of the capital city of Niamey. The improvised device was triggered near a joint Niger/US training range and US Special Forces combat outpost. Four US personnel were in the M-ATV when the device detonated, however, all survived with no reported casualties.
The incident on June 8 targeted a vulnerable point on the road leading to the range area. The device itself was reported to be pressure-plate triggered, detonating an 81mm mortar round which set off a daisy-chain of 60mm mortar rounds buried beneath the main initiator charge. The use of mortar rounds in IEDs in Niger is more common than the home-made explosive (HME) favoured in Afghanistan.
Niger has become a central battleground in West Africa as it borders Algeria, Mali, Libya, and Nigeria, all of whom are battling jihadist insurgencies. Elements of the 19th Special Forces Group are deployed to Niger as part of Operation Juniper Shield, a counter-terrorism program across West Africa that has been in place since early 2013. Juniper Shield is a joint operation with the French military supporting Operation Serval and later Operation Barkhane, the French-led multinational mission against jihadist insurgency in the Sahel (to include Burkina Faso, Chad, Mali, Mauritania and Niger).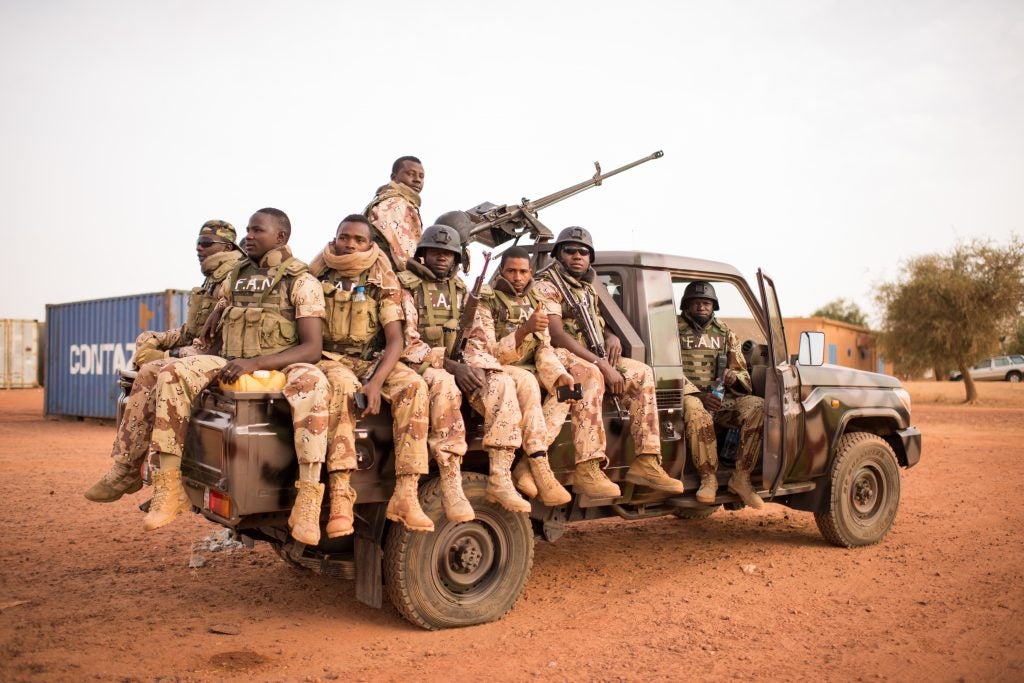 Juniper Shield only came to public prominence after the deadly ambush of 3rd Special Forces Group ODA (Operational Detachment Alpha) 3212 in October 2017. ODA 3212 was deployed on a routine Joint Combined Exchange Training mission to mentor local partner forces when it was assigned to an operation to support a joint US/French direct action SOF element based in Mali who were targeting an Islamic State in the Greater Sahara (ISGS) high value target in Niger.
The direct action mission was scrubbed due to bad weather grounding the SOF helicopters which were to ferry the joint US/French team to their target. ODA 3212 set out to return to Quallam but stopped in the village of Tongo-Tongo to engage the locals and allow the partner force to breakfast. As they left Tongo-Tongo, they were ambushed by upwards of 70 ISGS insurgents. In the ensuing gunfight, four Americans and four members of the Niger SOF partner force were killed.