German Navy Commissions First F125 Frigate, the Baden-Württemberg
The German Navy's FGS Baden-Württemberg, lead ship of its class of frigates, officially entered service during a ceremony on June 17.
The commissioning ceremony held in Wilhelmshaven, was attended by German Minister of Defense Ursula von der Leyen, who gave a speech on the occasion after having arrived just hours after unveiling the Airbus/Dassault Future Combat Air System (FCAS) at the Paris Air Show in France.
The frigate is 149 meters in length, has a width of 18 meters, a maximum speed of over 26 knots and a displacement of approximately 7,000 metric tons. The so-called "super frigate" carries a crew of 120, and has accommodations for a maximum of 190.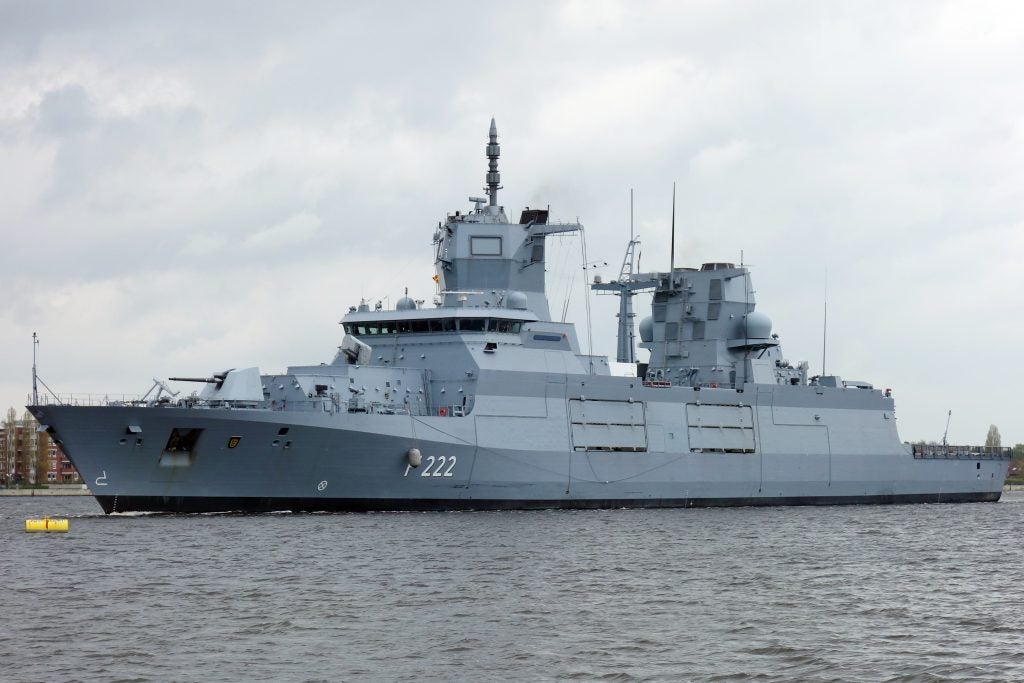 F125 was envisioned in the mid-2000s as a larger multi-mission platform to reduce the need of a like-for-like ship replacement, ensuring lower costs over the ship's lifespan at a time when defense spending was being reduced across the board.
Because of this vision, the German Ministry of Defense opted for a 7,000 tonne design, the largest displacement ship to be classified as a frigate. Due to its size, it is capable of operating far from home for up to two years with minimal time in port.
Due to the heavy use of of digitization and automation technologies, the four F125 frigates which are planned have halved their crew complements compared with the preceding eight F122 Bremen-class frigates they replace.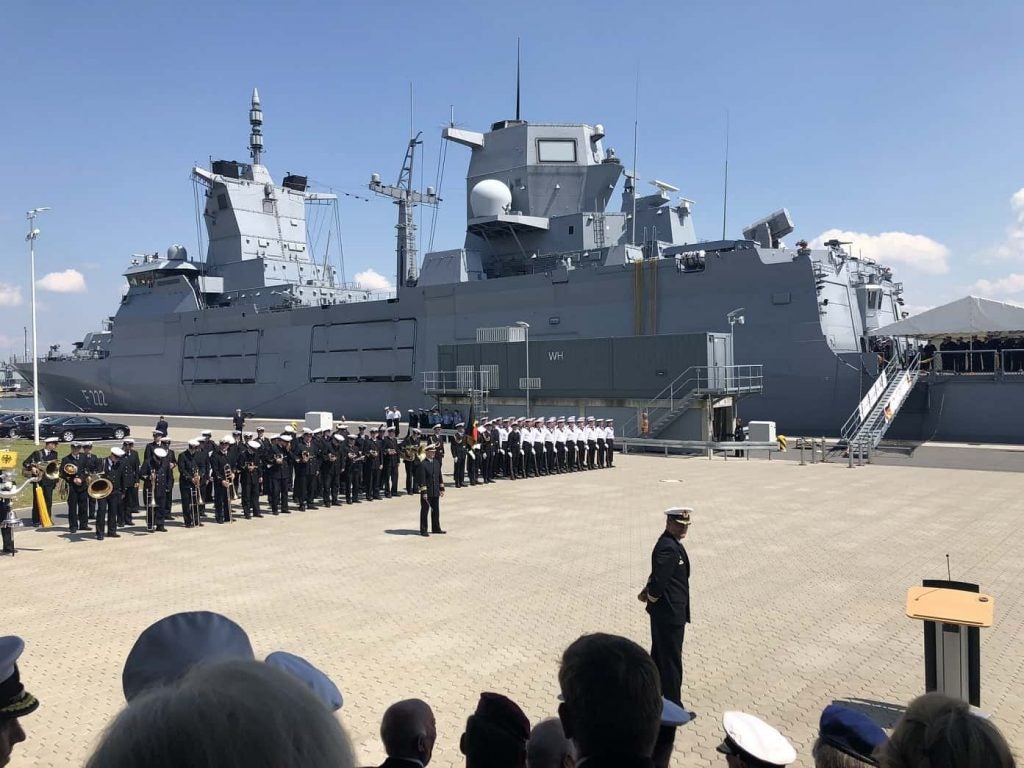 Troubled Past
The F125 program has seen several delays. After the contract was first issued in June of 2007 and construction started in May 2011, the high complexity of the new sensor suite comprising of around 28,000 sensors, and automation technologies proved difficult, and barred the ship from entering service at its due date in 2014.
Minister von der Leyen reportedly said in her speech: "It was a long way to this day. But most importantly, we're finally here. And we did that together, Bundeswehr and industry, by finding good solutions. This F125 has certainly given you some gray hair, but now we're ready to put it into service. And gray hair can also be dyed."
Three additional F125 vessels are planned to be delivered to the German Navy. The second, Nordrhein-Westfalen, is to be delivered later in 2019, and the final two frigates over the coming two years.