USMC to Buy Naval Strike Missile in $47 million Dollar Deal
The Marine Corps has elected to purchase the Raytheon/Kongsberg Naval Strike Missile as an element to their future plans for island hopping in the Western Pacific. A contract, worth $47 million, was awarded to Raytheon for integration into the existing USMC force structure. Acquisition of the Naval Strike Missile, in suit with the Navy doing the same, may allow greater sea control by Marine Corps units on small islands scattered throughout the Western Pacific, enabling the deployment of Navy warships to where they are needed most.
Naval Strike Missile has long been a planned part of the Navy and USMC F-35 variant's arsenal. The stealthy weapon can fit inside the internal weapon bays of the strike fighter, enabling long range at minimum impact to radar cross section. The Navy is also going to buy NSM in substantial numbers for its small surface combatants, the LCS and FFG(X) ships. A Raytheon statement said "The Marine Corps' selection of the Navy's anti-ship missile enhances joint inter-operability and reduces costs and logistical burdens".
The NSM has been proven as a shore-based weapon already. During RIMPAC 2018, an Army development unit fired an NSM from a standard Heavy Expanded Mobility Tactical Truck (HEMTT). The missile then struck a target hulk out at sea, in coordination with other sensor platforms. Notable was that the truck simply loaded the standard four-missile box frequently used on warships. This suggests a possible roll-on, roll-off ability for enabling rapid deployment anti-ship capability.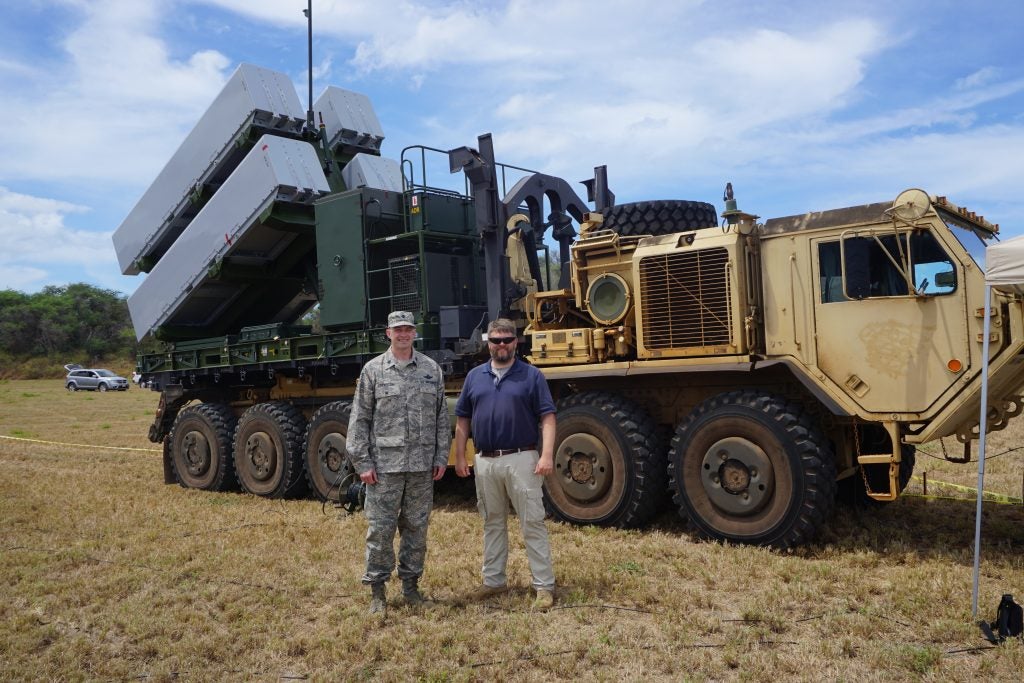 A key consideration for the Marines is that the missile integrates smoothly into their existing forces structure. The bulk of the challenge will be integrating the missile into tactical data networks, so that it can be fed sensor data from organic assets like F-35Bs, AH-1Zs, or other airborne units such as UAVs. The Marines can not always assume they will have the luxury of AWACS like the Navy does with its E-2C/D Hawkeyes.
This acquisition is part of a greater shift within the ground branches to be able to exert sea control. The Army recently announced its ATACMS follow-on would have anti-ship capabilities. The Marines have experimented at times with engaging ships at sea with guided MLRS rockets. It has not been demonstrated if the missile can fit inside the standard HIMARS or M270 rocket canisters, but it does not seem improbable that it can. Even if it cannot, it has been shown to be fireable from high-mobility trucks, as the Army showed.
If the Marines have to island hop in the Western Pacific region, NSM may provide a critical self-defense, and offensive sea-control capability they are currently missing. Testing should begin by 2020.