Army Adding Anti-Ship Ability to Future Precision Strike Missile
The Army's Precision Strike Missile system has been in progress for some years now, seeking to deliver a follow-on to the current Army Tactical Missile System. Principle among its goals is to deliver a weapon that can engage and defeat maritime targets from land, according to program manager Col. John Rafferty.
"We are in a hurry to get to the base missile so that we can follow up quickly with what we think is the first spiral of capability, which would be the cross-domain capability that gives it the ability to attack maritime targets, or anything that emits, so that could be a radar, a ship emitting as well." Rafferty said to Defense News. The concept of joint engagement of targets between the Army and Navy has been in development since President Obama first announced a "Pivot to the Pacific" in 2011. Called "Cross-Domain Fires", the concept broadly suggests the defeat of PLA and PLA-N—or any relevant opponent—forces by tying the sensor and shooter platforms of the services together so that they can operate in support of one another.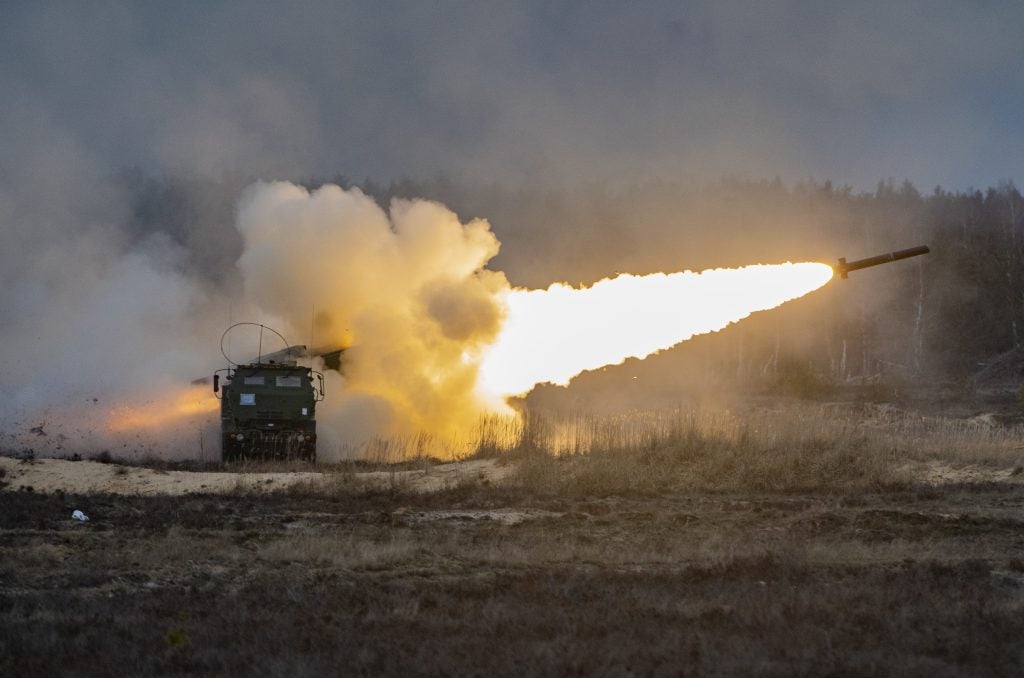 A primary challenge for the program is the seekers necessary for engaging a moving, maritime target. This suggests an active seeker in addition to the standard GPS/INS guidance packages common to all current Army tactical rockets. Also being considered is the ability to go after any emitting or radiating target, which could mean a couple of things. The first is an anti-radiation style seeker as found on the AGM-88 HARM and other missiles designed to find and destroy radars. The second is that the future missile will be given a data link and targeted by other regional assets that find the emitter.
The key issue for this project has always been the inherent range limitation imposed by the Intermediate Range Nuclear forces treaty, which banned tactical ballistic missiles with ranges of 500-1500nm. Now that the US has pledged to withdraw from that, the range cap has been removed, and the necessary elements of long range cross-domain fires can be realized.
First deliveries of the system are projected for the 2025-2030 timeframe, with an expected date of 2025. The choice of manufacturer should be made by 2021.