Truvelo AMRIS 20x42mm Suppressed Anti-Materiel Bolt-Action Rifle
Armoury Division of South African Truvelo Manufacturers Pty Ltd has published on their social media pages images of a newly introduced suppressed bolt-action anti-materiel rifle called AMRIS. This new weapon is chambered in 20x42mm caliber. It was introduced at Africa Aerospace and Defence (AAD) 2018 exhibition.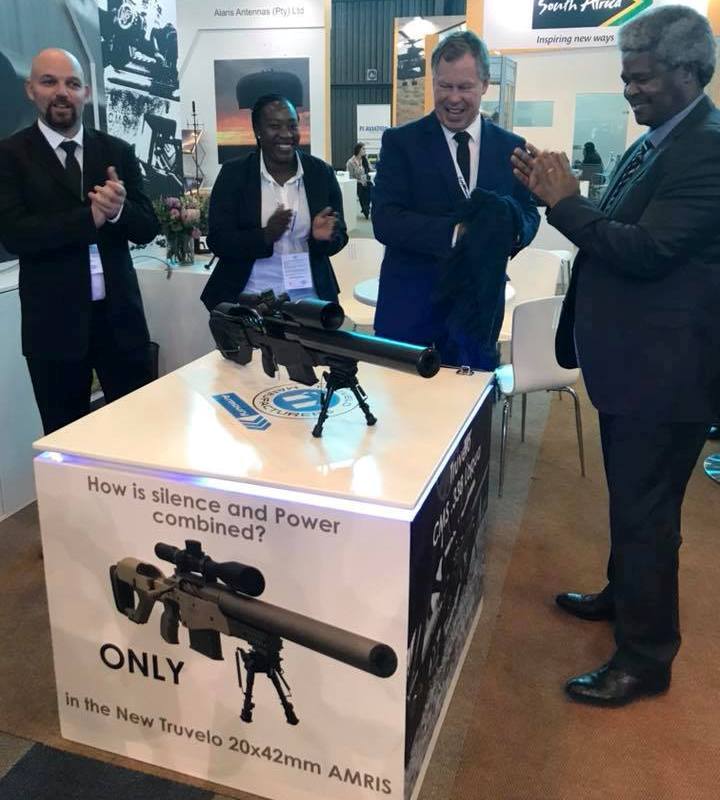 Although no details are published on the company's online resources yet, I think this rifle is most likely based on Truvelo CMS 20x42mm anti-materiel rifle. You can compare the images of AMRIS rifle with the photo of the CMS 20x42mm rifle which you can find embedded below.

The suppressor of AMRIS rifle is apparently an integral one. Despite the large suppressor, it looks to be quite a compact rifle. It clearly has a folding stock as the CMS 20x42mm rifle and with the stock folded it should become a really compact package making it easier to store, transport and carry it. The combination of subsonic ammunition and manual action should result in an extremely quiet weapon system making it virtually impossible to detect the shooter by the report of the weapon even at relatively close ranges. I think AMRIS will be a desirable tool for any country's special forces, paratroopers and reconnaissance units.
Other features of this rifle that we can see on the images include the fluted bolt, top Picatinny rail for scope mounting and Picatinny rail sections on the front portion of the receiver for attaching a bipod and other accessories. If AMRIS uses the same magazines as the CMS 20x42mm, then the capacity of the detachable box magazine is five rounds.
---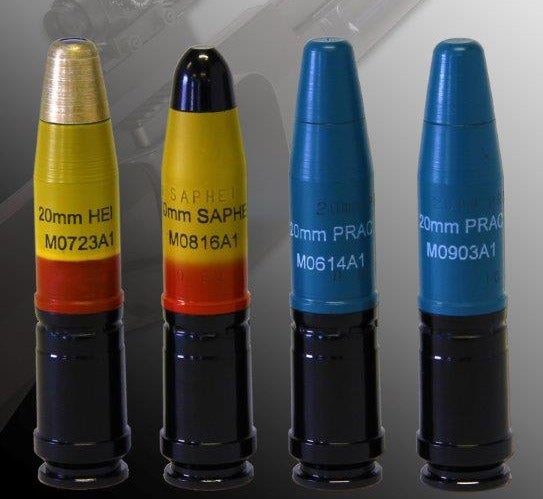 The 20×42mm cartridge is lighter and has a much flatter trajectory than the 40mm NATO grenades. It was developed by another South African company called Denel PMP. It is a straight walled, belted, low recoil cartridge with a variety of projectiles: API, HE, SAPHET, PRAC and PRAC-T. The projectiles are launched at subsonic muzzle velocities of 1000 fps (310 m/s).
---
Images from www.facebook.com/TruveloArmouryDivision , www.truvelo.co.za , http://www.pmp.co.za