National Guard of Ukraine Purchases American-Made RPG-7 Launchers
Arsen Avakov, the Minister of Internal Affairs of Ukraine, has announced on his Facebook page that the first shipment of 500 American-made RPG-7 clone anti-tank rocket-propelled grenade launchers has been received by the National Guard of Ukraine. These launchers are called PSRL which stands for Precision Shoulder-fired Rocket Launcher. They are manufactured by a US company called AirTronic USA.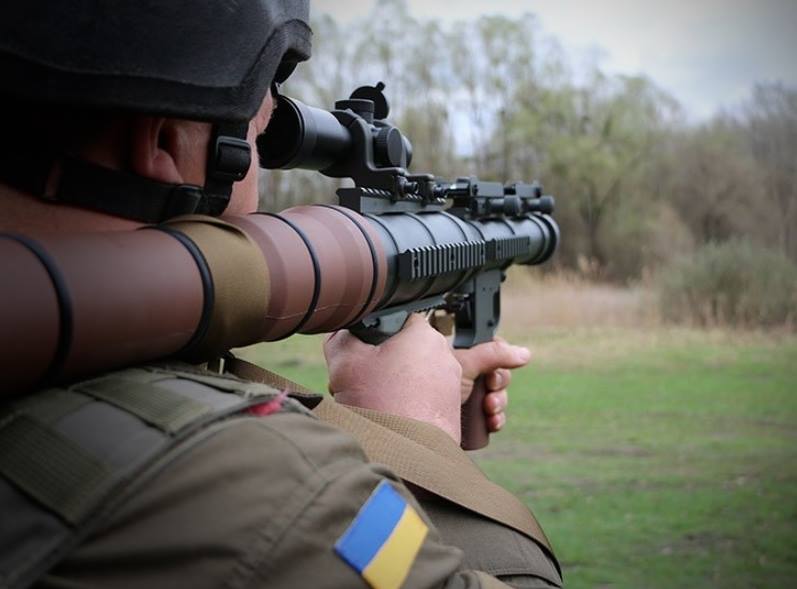 PSRL is basically an upgraded version of the RPG-7 launcher. Here is how AirTronic describes it:
Airtronic's Redesigned and Completely USA Manufactured Version of the World's Most Widely Used Anti-Tank Weapon, the RPG-7, the PSRL Offers Machined, Not Cast, Tubing Made from 4140/4150 Ordnance Grade Steel. System Offers Ergonomic Upgrades that users of the M-16/M-4 Rifles are familiar with.
Compared to the original RPG-7, the PSRL has Picatinny rails for mounting optics and accessories. PSRL launchers are compatible with all types of RPG grenades and have a 1,000 round barrel life.

Here is also a video showing the Ukrainian National Guard soldiers testing the newly received PSRL launchers.
The reason they purchased these launchers from the USA is probably that they simply can't buy them from Russia anymore. However, there is a Ukrainian company called Mayak that also makes upgraded RPG-7 launchers. It is unknown why didn't they purchase the domestically made launchers. Maybe Mayak doesn't make new launchers but just offers an upgrade kit for the existing ones.
Theoretically speaking, they could adopt a different launcher to aid the NATO integration process, however, the reason they opted to stick with the RPG should be that the troops are familiar with the RPG-7 and they must have a large amount of RPG ammunition supplies. It could possibly be a better choice if they bought the AirTronic GS-777 launcher which is still comparable to the RPG-7 and uses the same ammunition but weighs half as much as the PSLR or RPG launchers.
The above-mentioned announcement text says that these are the first 500 launchers delivered. That probably means the contract includes more than one delivery and the total amount of purchased launchers is more than 500. The sum of this procurement is not disclosed.