Minesweeper For Sale, One Careful Owner
For just £30,000 or $40,600 you could own a 600 tonne, 170 foot long former Royal Navy warship! The British Ministry of Defence has put one of its decommissioned minesweepers, HMS Walney, up for sale.
The Sandown-class former HMS Walney (M104) is technically a minehunter, not a minesweeper. A minehunter is a vessel that searches for, detects, and destroys individual mines at sea while a minesweeper clears mined areas of water without prior detection of mines. They also have a secondary role as  offshore patrol vessels.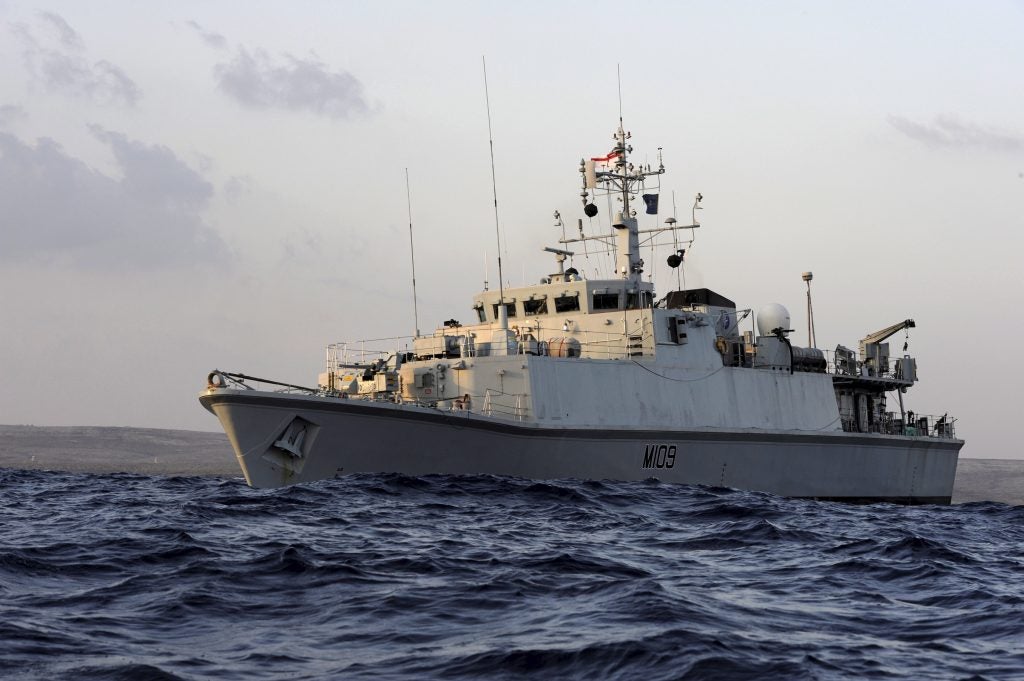 Originally armed with a 30mm DS30M Mark 2 Automated Small Calibre Gun, two 7.62x51mm Miniguns and General purpose machine guns and powered by a 1,500 horsepower diesel engine and boasting a SeaFox mine disposal system these have all now been removed. What is left is a hull and some of the ship's original fittings. The engine, electronics and other salvageable equipment have been stripped for spare parts for the rest of the ships still in service.
The Disposal Services Authority is responsible for the sale of the Walney and has shared information and photographs of the ship, which was decommissioned eight years ago, in its current state.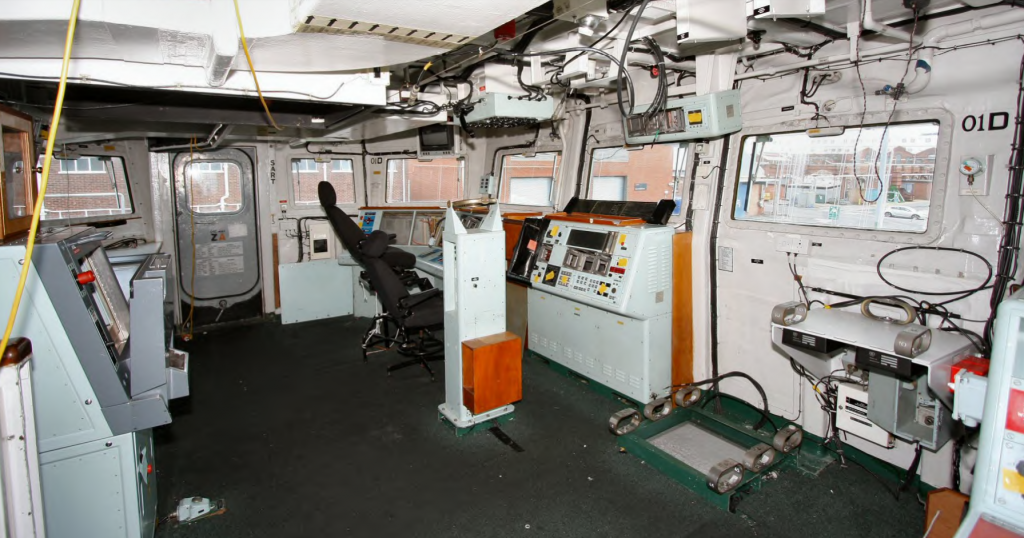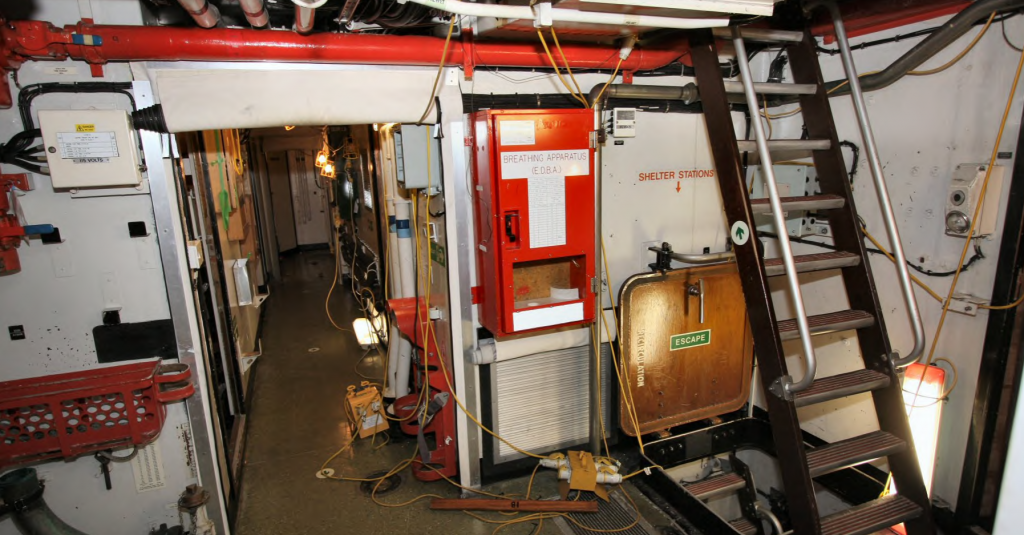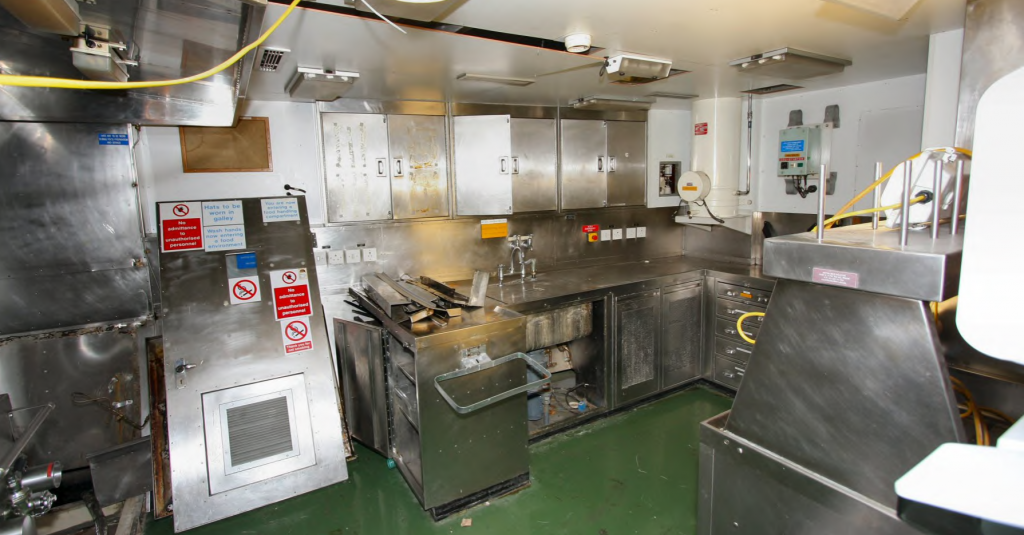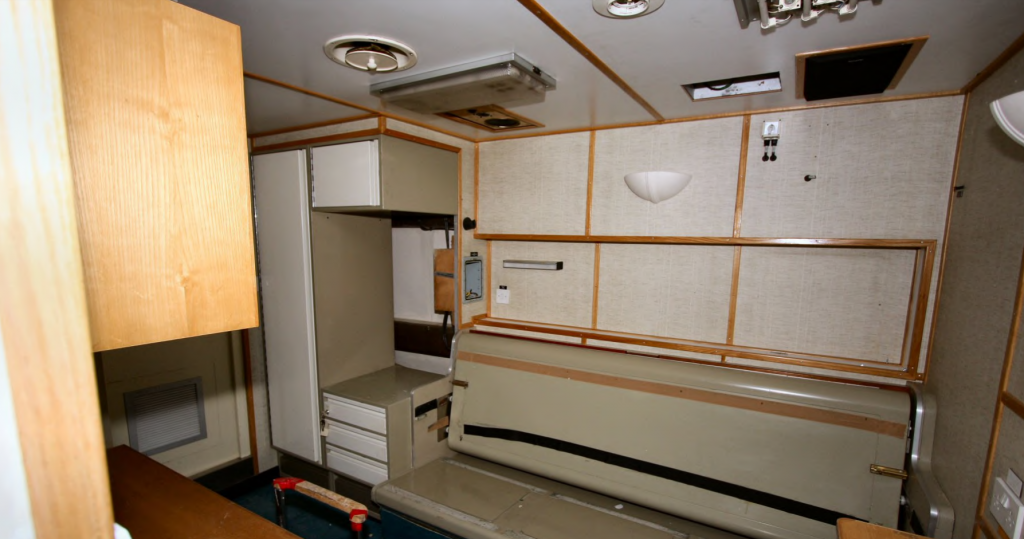 The Disposal Services Authority's information pack on the Walney describes the vessel:
Built in 1991 as a warship (Single Role Minehunter) Walney is a genuine former HMS vessel which came out of service in 2010. It is currently moored in Portsmouth and will be sold from there.
The Defence Equipment Sales Authority (DESA) is inviting expressions of interest from individuals who wish to be considered for this one of a kind proposed sale. All interested parties will be required to contact the Defence Equipment Sales Authority for further information.
The vessel is sound for towing but is no longer in a running condition and since decommissioning has been stripped of most equipment, including engine removal.
The Walney was the second of her class to be launched and the second to be decommissioned. The Sandown-class are fibre glass hulled vessels, to minimise their magnetic signature, handy for a minehunter, but unlike other naval vessels not of much scrap value. 13 ships of the class remain on active service, six of these with the Saudi and Estonian Navies.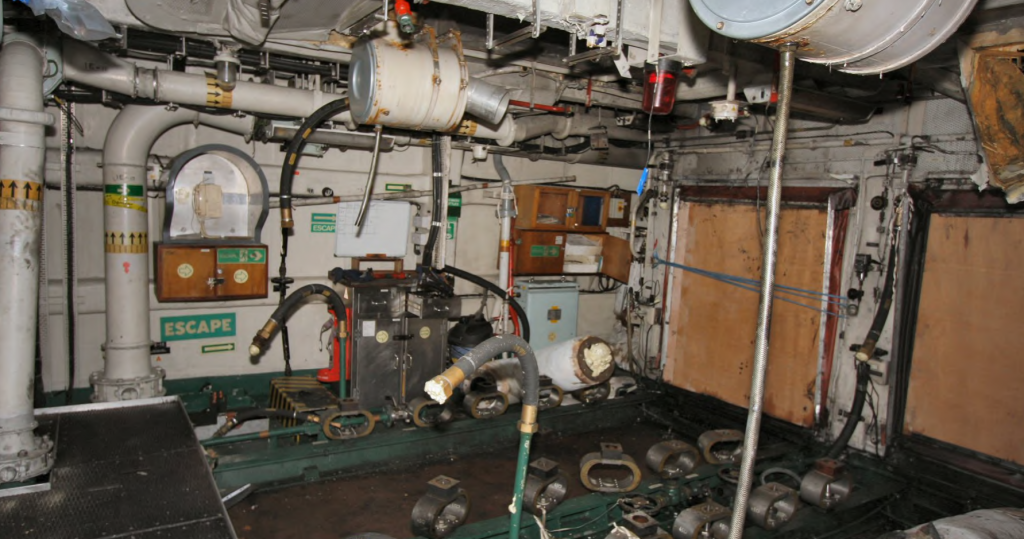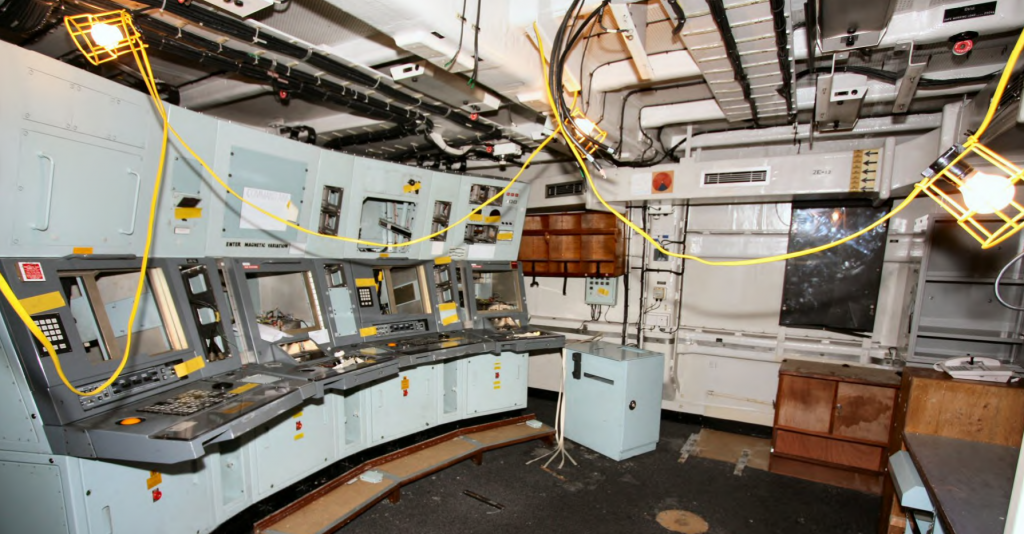 The MOD helpfully suggest some potential future uses for the Walney including "use as a houseboat, a stylish restaurant, a floating bar or even an office-space packed with individuality." Interested parties have until the 31 July 2018 to contact the Disposal Services Authority. It remains to be seen if the Royal Navy will dispose of the other Sandown vessels due to be decommissioned in the future in a similar way.
Sources:
Potential sale of the former HMS Walney, MoD, (source)