Purple Shovel Looking into PKT Manufacture for SOCOM Contract
Army Recognition has reported that U.S. based logistics contracting company Purple Shovel purchased technical data packages from a state-owned Ukranian defense company for the Ukranian KT-7.62 "Majak" coaxial machine gun for $267,000 in December 2017. The KT-7.62 is a Ukranian manufactured version of the Soviet 7.62x54r mm PKT coaxial machine gun, which itself is a co-axial tank version of the PKM or PK also of Soviet origin. Purple Shovel itself doesn't have any manufacturing capabilities of its own, instead it specializes in contracting out actual warehouses and manufacturing entities that complete the contracts. This particular PKT interest stems from the SOCOM contract to manufacture Cold War era small arms in the United States. Specifically, this is so the special operations command can better arm and equip the rebel groups it is tasked with training and supporting in the Middle East and North Africa that would already be used to such equipment.
The Ukranian defense firm that sold the technical data package to Purple Shovel is Ukrinmash, a subsidiary of the larger defense firm Ukroboronprom. Ukrinmash is the ground combat element products division making everything from Main Battle Tanks to handguns.  This is the KT-7.62 entry in the Ukrinmash catalog–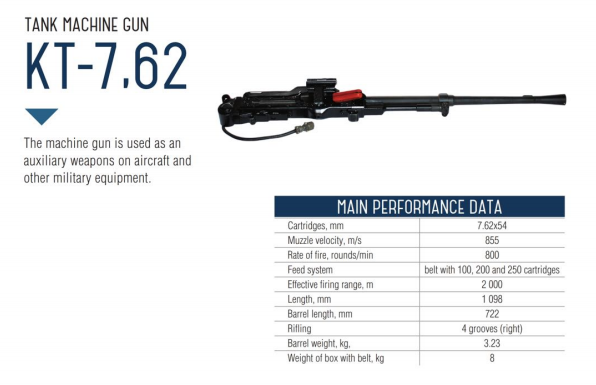 And from the separate Ukroboronprom catalog–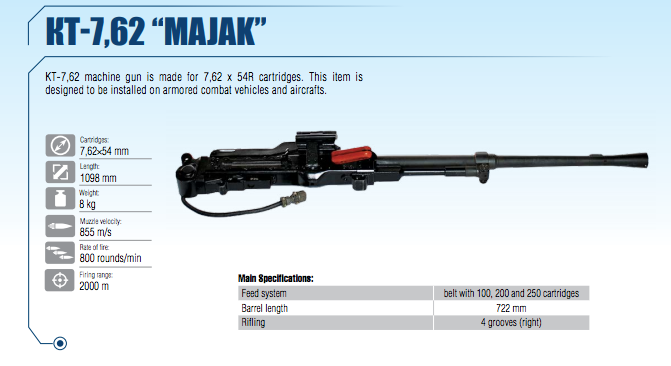 An example from the Ukroboronprom catalog of a Bulat tank with the KT-7.62 listed as the coaxial machine gun-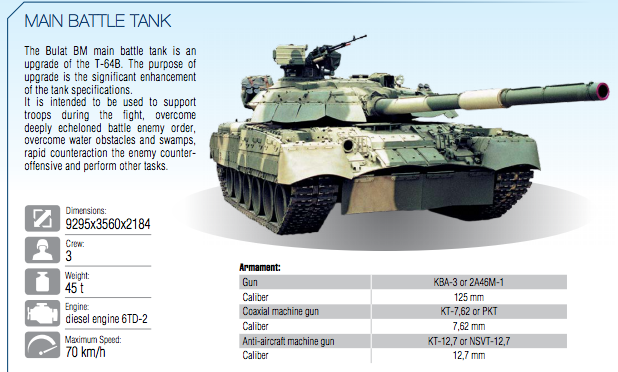 It is worth mentioning that Purple Shovel tends to bid on these SOCOM contracts and appeared to rocket to great success from almost nowhere in 2014. Along that route have been a number of controversial findings such as delivering faulty grenades to SOCOM, the death of an employee in Bulgaria, and working with a U.S. Kalashnikov pattern rifle manufacturer that has a reputation of very low-quality production rifles.
Source-
Copy Of Russian Pkt 7.62mm Machine Gun Will Be Produced in United States
https://www.armyrecognition.com/weapons_defence_industry_military_technology_uk/copy_of_russian_pkt_7.62mm_machine_gun_will_be_produced_in_united_states.html