Pentagon Considers Sending Strykers To Ukraine
Within the last few days, the White House has confirmed major new equipment and armament deliveries to Ukraine. Among the many weapons systems, Bradley Infantry Fighting Vehicles were included in the package, largely improving Ukrainian combat capacity. Yet, with the possible involvement of Belarus in the conflict and the pending Russian offensive in the spring, Ukraine is still in need of new weapons.
One such weapons system that has often been mentioned in recent weeks was the US Army's Stryker 8×8 armored fighting vehicle platform that could be delivered to Ukraine in large numbers. Strykers proved themselves as solid "troop taxi" back in Iraq and Afghanistan and although the platform was designed to protect its crew from mines, IEDs, and such, it can also provide sufficient protection from shrapnel and small-caliber weapons.
As Politico reports, President Biden's administration may be willing to deliver these armored personnel carrier–infantry fighting vehicle hybrids to Ukraine. It is unknown which variant or variants might be provided – the basic M1126 Infantry Carrier Vehicle is likely but other variants include the Stryker Dragoon, a mortar carrier, reconnaissance vehicles and the M1128 Mobile Gun System with a 105mm gun.
The question of the provision of Strkyer comes at a time when there is renewed debate around providing Western main battle tanks to Ukraine. Despite Germany's recent announcement that they will provide 40 Marder infantry fighting vehicles the German government is still reluctant to transfer Leopard 2s to Ukraine. This has led to a number of European states applying pressure to Germany with the UK suggesting a squadron of Challenger 2 tanks may be sent and Poland suggesting the formation of a coalition to provide Leopard 2. Despite the US-led Ukraine Defense Contact Group seeking to galvanize those nations supporting Ukraine it seems there is still some discord among the European nations, with a potential lack of mutual trust.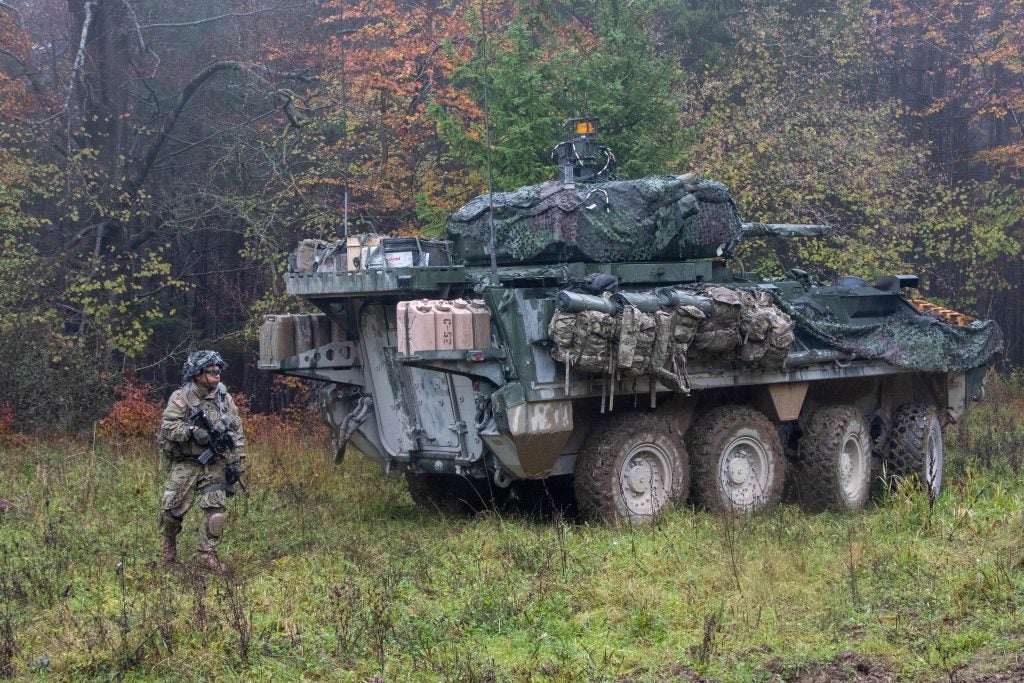 The brunt of the issue lies within the US and Germany's lack of cooperation. Scholz administration is not as eager to aid Ukraine as it could be. Pressure is now mounting on Berlin in no small part due to the Polish government's efforts.
In late 2022, Polish Minister of Defense, Mariusz Blaszczak urged the deployment of Patriot Missile Systems not in Eastern Poland but in Ukraine. These pleas resulted in the decision to send Patriot with PAC-2 missiles to Ukraine and bolster Polish air defense with yet another Patriot battery from the Bundeswehr. Now Poland has announced its readiness to send a company of Leopard 2 tanks to Ukraine, putting Germany in a difficult spot.
As Ukraine desperately awaits deliveries of heavy equipment to replenish its losses and field new armored, mechanized and motorized brigades – it remains to be seen if Stryker and Leopard 2 will be among the systems delivered in the first months of 2023.