Rafael's SPYDER Gains Counter Tactical Ballistic Missile Capability
Israeli firm Rafael Advanced Systems Limited announced on 3 January, that its SPYDER air defense system is now enhanced with a sophisticated Counter-TBM (Tactical Ballistic Missile) capability.
The new feature is the product of Rafael's Counter-TBM SPYDER program, which involved researching and analyzing the lessons learned from recent and ongoing armed conflicts involving extensive use of tactical ballistic missiles. The program has brought about a practical upgrade to the SPYDER system which is equipped for implementation. Brig. Gen. (Res.) Pinhas Yungman, Executive Vice President and General Manager Air & Missile Defense Systems Division said:
"This extremely important Counter-TBM feature will be offered as an option in the SPYDER's toolbox. Under the SPYDER's tailor-made solution paradigm this capability will be offered as a cost-effective option to our valuable customers with respective urgent operational needs."



SPYDER is a quick reaction, low-level open architecture surface-to-air missile system designed to counter attacks by aircraft, helicopters, UAVs, and precision-guided munitions. SPYDER has multiple target engagement capabilities for handling 360° saturation attacks. It is the only Israeli-made air defense system that has been incorporated into the air defense array of NATO.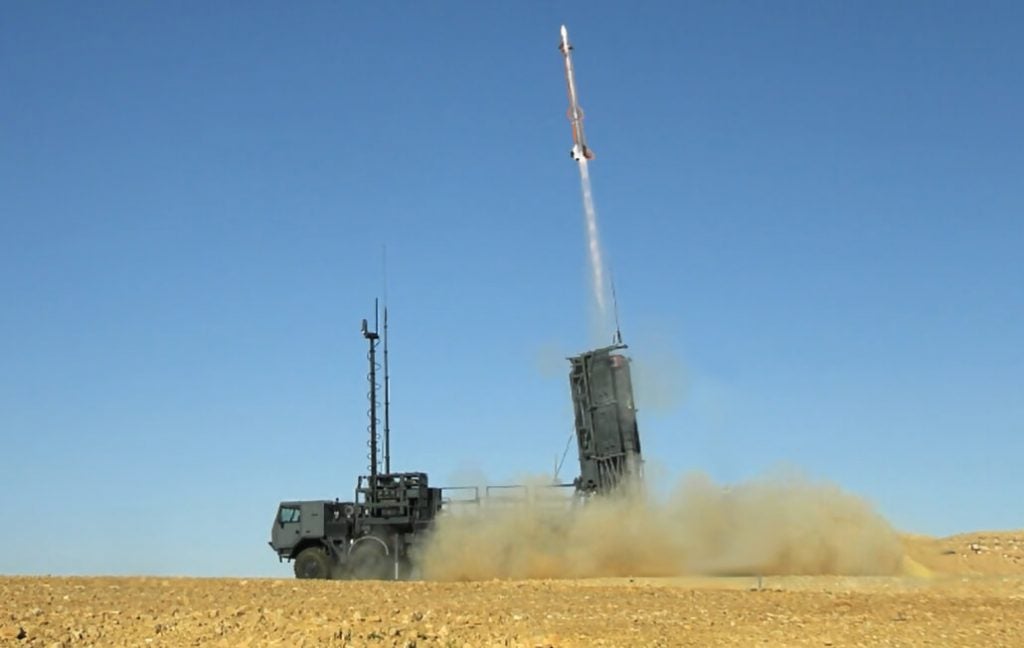 SPYDER family of systems incorporate the PYTHON-5 dual waveband IIR missile, I-DERBY active radar BVR and the I-DERBY ER long-range missile, each of which can be used for air-to-air missions as well. The SPYDER-SR and SPYDER-ER variants are 360° slant launching systems that provide a 40 km range. The SPYDER-MR and SPYDER-LR are vertical launch systems capable of covering a radius of 80 km.
SPYDER is one of numerous air defense systems offered by Rafael, others include the Iron Beam laser-based system currently in development with Lockheed Martin, and the Iron Dome system.
The latest variant, SPYDER All-in-One, incorporates an integrated radar, Toplite EO/IR sensor, and launcher onto a single platform to address a defense force's individualized, operational needs. SPYDER is operational with multiple international customers.
Cover Image: A SPYDER system operated by the Indian Air Force (IAF)