Slovakia Orders More Than 150 CV9035 Infantry Fighting Vehicles from BAE Systems
According to a 12 December announcement from BAE systems, Slovakia has signed a €1.3 billion ($1.37 billion) agreement for the purchase of 152 CV90 Infantry Fighting Vehicles (IFVs). The agreement was made as part of an intergovernmental deal between Sweden and Slovakia and was signed by the defense ministers of both countries. This means Slovakia will be the 8th user of the CV90; the systems is currently used by Denmark, Estonia, Finland, the Netherlands, Norway, Sweden and Switzerland.
Slovak Minister of Defense Jaroslav Nad said:
"I am excited for another major modernization project for our land forces. With these vehicles, we are fulfilling our commitment from a few years ago – to build a heavy mechanized brigade. I am looking forward to close cooperation with our partners who are already using the Swedish vehicles."
His Swedish counterpart, Pål Jonson, expressed similar sentiments:
"The collaboration between Sweden and Slovakia will further strengthen the relationship between the nations. CV90 has been the backbone of the Swedish Armed Forces for decades. Sweden now looks forward to supporting Slovakia in introducing the CV90, the leading infantry fighting vehicle, as a key capability also for the Slovak Army."
The CV90s delivered to Slovakia will be newest iteration of the CV90 – the CV9035 which includes a new 35mm D-type turret which features "improved protection, […] the latest generation of sensors, artificial intelligence and augmented reality software". The Slovak variant of the vehicle will also integrate the SPIKE-LR ant-tank guided missile (ATGM) and the "Iron Fist" active protection system (APS).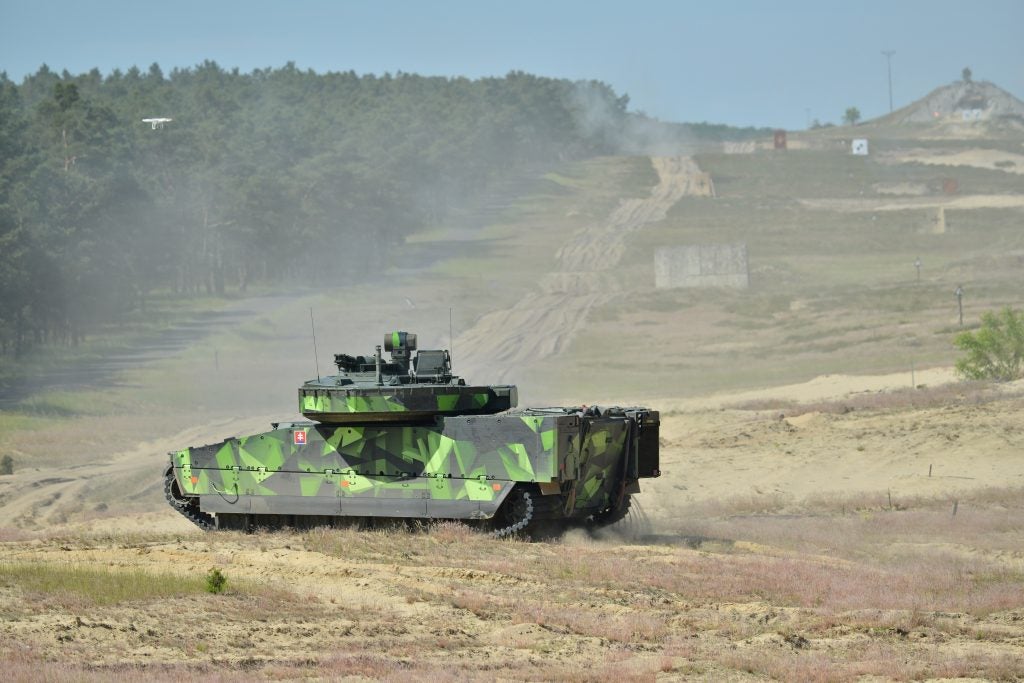 Slovakia's new CV9035s will include a few variants. Just over 80%, or 122 more precisely, will be configured as Infantry Fighting Vehicles. Twelve vehicles will be built as brand new "Anti-Material Rifles and Grenade Launcher Squad" variants. The remaining platforms will be configured to fill a number of supporting roles such as reconnaissance, engineering and recovery, and command and control.
While BAE Systems will be the main company responsible for the new deliveries, the Slovak IFVs will be produced and delivered in cooperation with Slovak industry which BAE says "will take critical roles in producing the vehicles and supporting the program in the longer term". ZTS – ŠPECIÁL was identified as BAE's main Slovak industry partner.