UK Joins European Aster Missile Upgrade Program
The United Kingdom has signed an amendment to the European multi-national program to upgrade Aster 30 naval air defense missile to the Block 1 configuration. The UK signed on to the Organisation for Joint Armament Cooperation (OCCAR) orchestrated program on 8 December.
The OCCAR-EA's Director, Matteo Bisceglia, on behalf of the UK Ministry of Defence, signed Amendment 10 of the Sustainment & Enhancement (S&E) contract with the Eurosam consortium. Eurosam were represented by Managing Director Eva Bruxmeier. UK representatives were reportedly unable to attend the signing but a statement from OCCAR noted that they "expressed their high satisfaction at the accomplishment of this long-awaited achievement." The program's multi-national partners include Italy and France.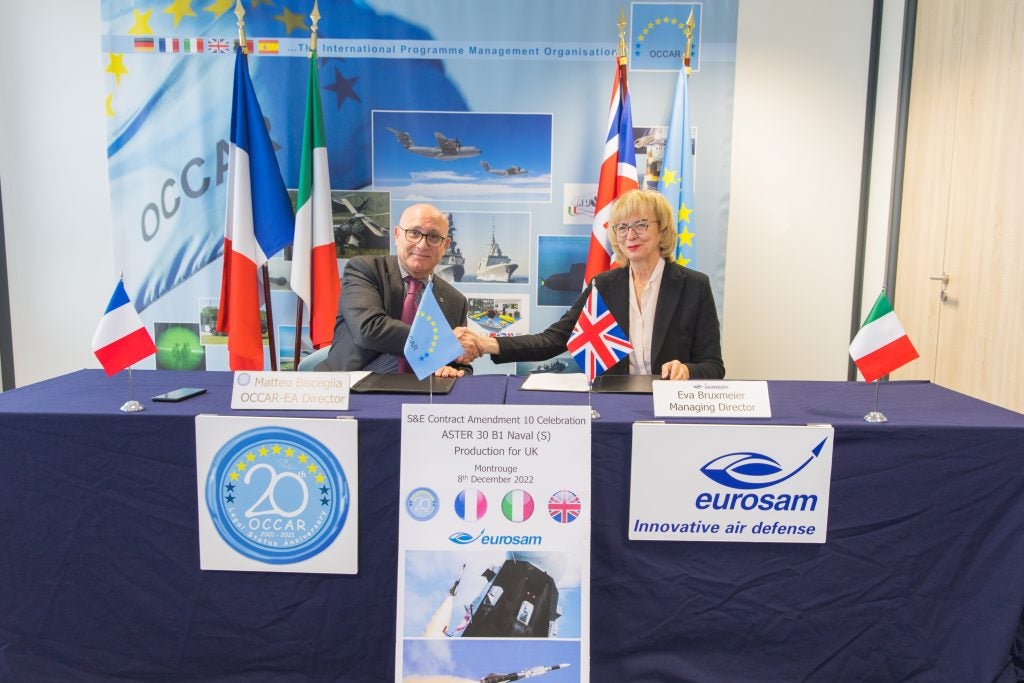 The Aster 30 Block 1s will be carried aboard the Royal Navy's Type 45 air defense destroyers. The mid life upgrade of the Type 45s is currently developing with software updates for the destroyers' Sampson multi-function radar (MFR) and the Sea Viper Principal Anti-Air Missile System (PAAMS)'s command and control missile system. The Royal Navy also plans to integrate Sea Ceptor (the sea variant of CAMM) missiles to engage shorter range threats. This will remove the need to carry short range Aster 15 missiles – this will in turn free up more space in the vessels' Sylver Vertical Launching System for upgraded Aster 30 Block 1s. These upgrades in addition to ongoing engine upgrades and the mounting of Kongsberg's Naval Strike Missile in place of Harpoon will significantly improve the Type 45's anti-air and strike capability.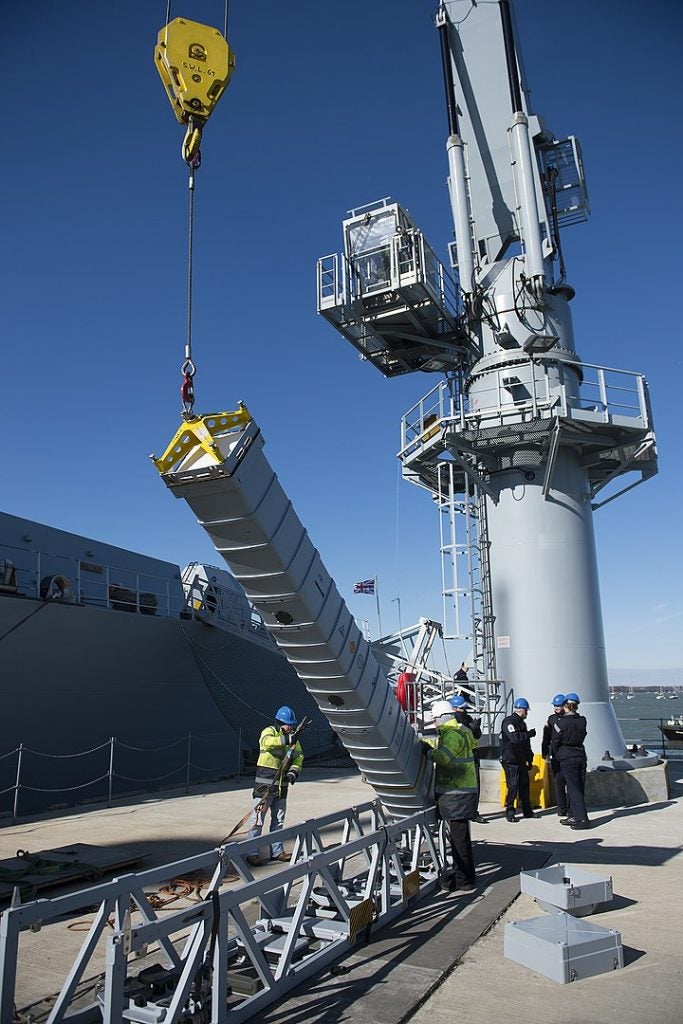 OCCAR note that "The contract will oversee, in the framework of the Aster missiles Mid Life Update (MLU) for UK, the conversion of Aster 30 warheads to Aster 30 B1 Naval UK standard" and it will also include "autopilot software development and logistics updates, whilst the munition assembly will take place in UK premises, at Defence Munition Gosport (DMG)."
Aster 30 Block 1 utilises a Ku-band seeker allowing engagement of 600-km-class short range ballistic missiles. The Block 1 missiles extend the Aster 30's range from 120km to more than 150km.
Header Image: HMS Defender using her Sea Viper air missile defense system, firing an Aster missile, during Exercise Formidable Shield, 2019 (UK MoD/Crown Copyright)