New Round of US Arms Sales to Taiwan, AGM-88s Arrive, More Missiles On The Way
On the 7 December, the Defense Security Cooperation Agency of the United States Department of Defense approved two foreign military sales deals to Taiwan, valued at $330 million and $98 million respectively. The two sales will provide parts and accessories for the F-16, C-130, and Taiwan's AIDC F-CK-1Indigenous Defense Fighter (IDF). This sale is the seventh sales deal between Taipei and Washington since President Biden's inauguration last year; the two sales currently await Congressional approval before realization.
According to the press release by the DSCA, the two sales will help the Republic of China Air Force sustain its fleet, allow them to meet future threats, and contribute to regional security. As the F-16 and IDF fighters are the main workhorses of the RoCAF in scrambling against the increasing volume ad frequency of Chinese military flights across the Taiwan Strait's median line, stress on the island's maintenance ability and the long flight hours has slowly worn down the pilots and planes of the Republic. The sales will bring some relief to the stressed airframes, and sustain Taiwan's ability to patrol the Strait.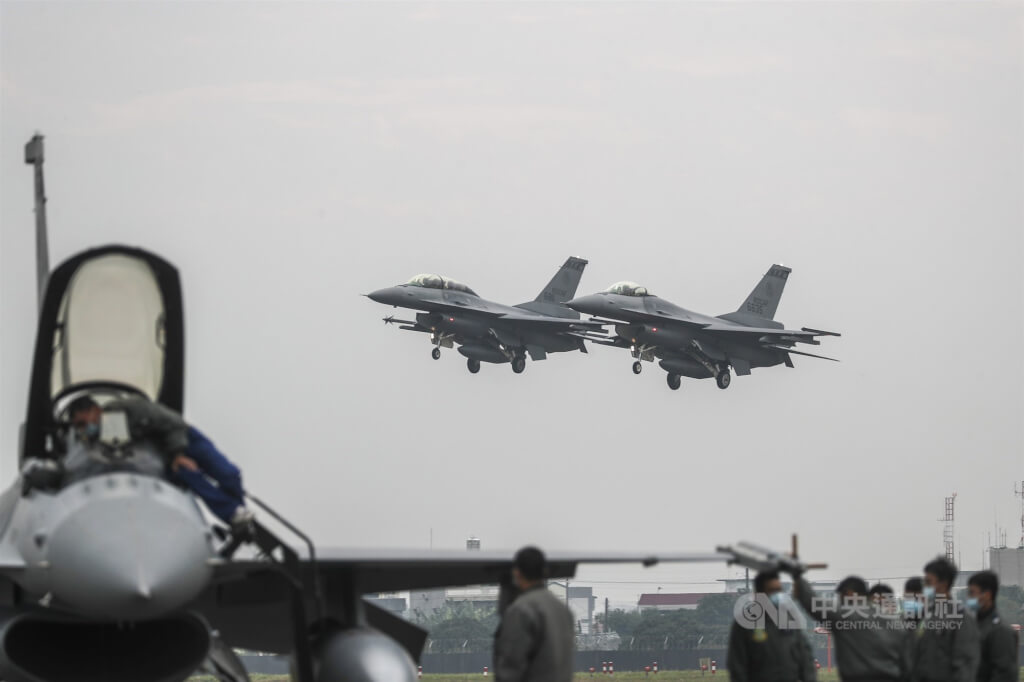 Also on the 7th, Taiwan's Ministry of National Defense announced that the RocAF has received its 50 AGM-88 HARM anti-radar missiles originally scheduled to arrive 2023, however, when pressed, Chief of Staff of the RoCAF Huang Chi-wei (黃志偉) said that such details are not available at the time, but that the model is "slightly better than those in American service". In the same meeting, wartime regulations bureau chief Lee Shi-chiang (李世強) said that Taiwan is also due to receive 250 Stinger missiles in this year and 2025. Shipments of TOW 2B missiles, due to arrive in 2022Q4 will instead arrive in the next two years, and AGM-154C Joint Standoff Weapons have also been delayed, with original 2023 delivery dates pushed back to between 2024 and 2026.