Canada Launches New Indo-Pacific Strategy – Pledges C$2.3 Billion to Regional Security
On Sunday, 27 November, Canada released a new Indo-Pacific strategy which promises to shift Canadian foreign policy towards the Pacific by building up ties with Indo-Pacific allies, increasing regional trade and raising regional military commitment.
According to Canadian Minister of National Defence Anita Anand:
"Today's Indo-Pacific Strategy positions Canada as a leader in promoting peace and security in the Indo-Pacific region, while preserving our role as a dependable partner. The strategy will bolster our Canadian Armed Forces' presence in the region, and will enhance Canada's defense and security relationships with partners and allies. We will continue to stand up for a free, open and inclusive Indo-Pacific region."
Under the policy, C$2.3 billion dollars ($1.72 billion USD) will be spend towards these goals over the next five years of which about C$720 million ($537 million USD) will be dedicated to security issues. Of this sum, C$492.9 million ($328.8 million USD) will be used "to reinforce Canada's Indo-Pacific naval presence and increase Canadian Armed Forces participation in regional military exercises" and another C$47.3 million ($35.3 million USD) "to launch a new multi-department initiative to help develop cyber security capacity in select regional partners". For comparison, in 2021, Canada spent C$24.3 billion ($18.13 billion USD) on defense. The new Pacific-oriented defense spending adds on top of previous pledges by the Canadian government to increase defense spending following the start of the Russian invasion of Ukraine.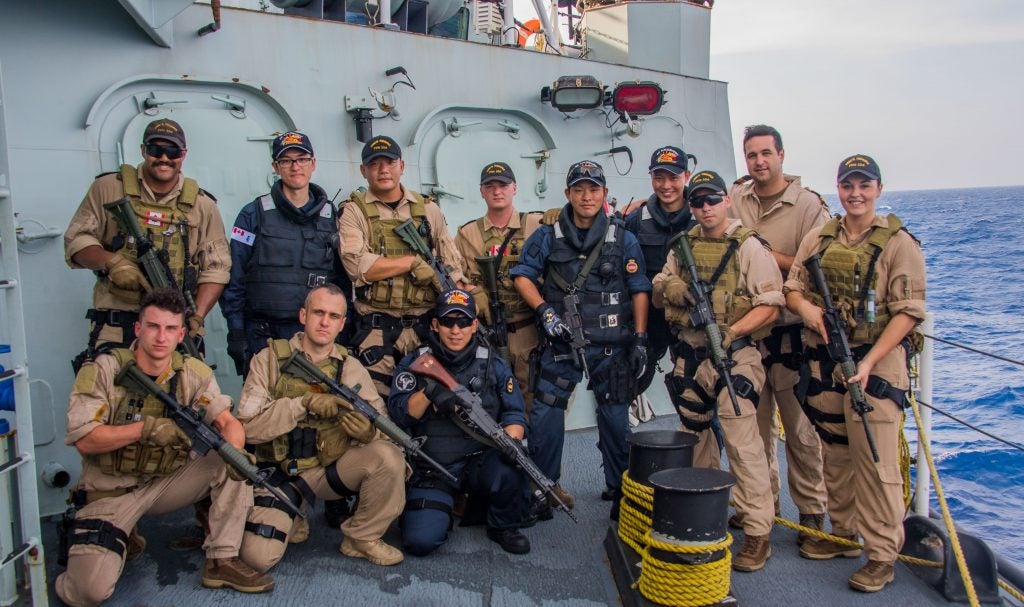 In the strategy document, Canada justified its growing regional commitment by defining itself as a Pacific country. With this in mind, the Pacific was presented as a region of economic opportunity, growing global significance, and security challenges relevant to Canada. China is presented as the central security challenge with the strategy calling the PRC "an increasingly disruptive global power". Its assessment of the PRC mirrored that of most other members of the democratic world:
"China has benefitted from the rules-based international order to grow and prosper, but it is now actively seeking to reinterpret these rules to gain greater advantage. China's assertive pursuit of its economic and security interests, advancement of unilateral claims, foreign interference and increasingly coercive treatment of other countries and economies have significant implications in the region, in Canada and around the world. […] In areas of profound disagreement, we will challenge China, including when it engages in coercive behaviour—economic or otherwise—ignores human rights obligations or undermines our national security interests and those of partners in the region"
In line with this view, the strategy dedicates much more attention to addressing China than it does to relations with other regional states – dedicating over 2 pages to the PRC and half a page at most to other regional powers and ASEAN.
The full strategy document is available here.