Indian Navy Holds Multiple Exercises with Partners, MALABAR 2022 Concludes
The Indian Navy (IN) held multiple naval exercises with various international partners during the past month. These included regular exercises such as MALABAR and SIMBEX as well as new exercises and visits.
The IN hosted the 29th edition of the Singapore-India Maritime Bilateral Exercise (SIMBEX) from October 26-30. Formidable class frigate RSS Stalwart and Victory class corvette RSS Vigilance represented the Republic of Singapore Navy.
The first ever India-Mozambique-Tanzania Trilateral Exercise (IMT TRILAT) was conducted at Dar Es Salaam, Tanzania from October 27-29. The IN was represented by the guided missile frigate, INS Tarkash, a Chetak helicopter and MARCOS special forces units.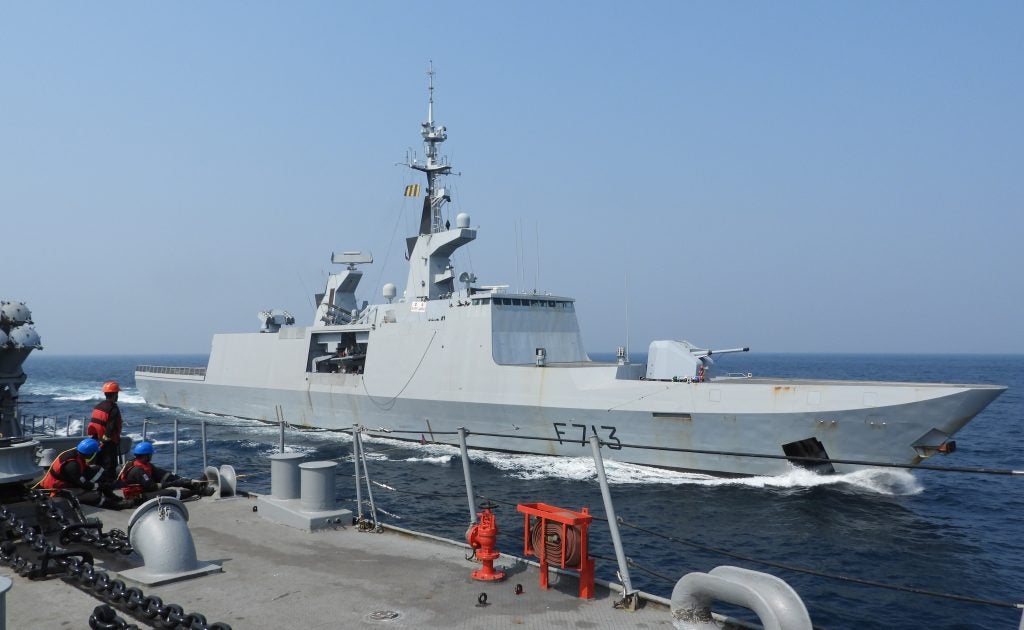 This was followed by a visit by French Navy frigate Aconit to Mumbai from October 28 to November 2. An exercise was later held with a warship of the IN's Western Fleet. 
As part of Australia's Indo-Pacific Endeavour 2022 (IPE 22) RAN ships HMAS Adelaide and HMAS Anzac visited Visakhapatnam from October 30 to November 1. IN Ships Jalashwa and Kavaratti participated in a maritime exercise with the RAN ships from November 2-3. The exercises included tactical manoeuvres, helicopter landings and amphibious operations, which signified the high degree of interoperability between IN and RAN.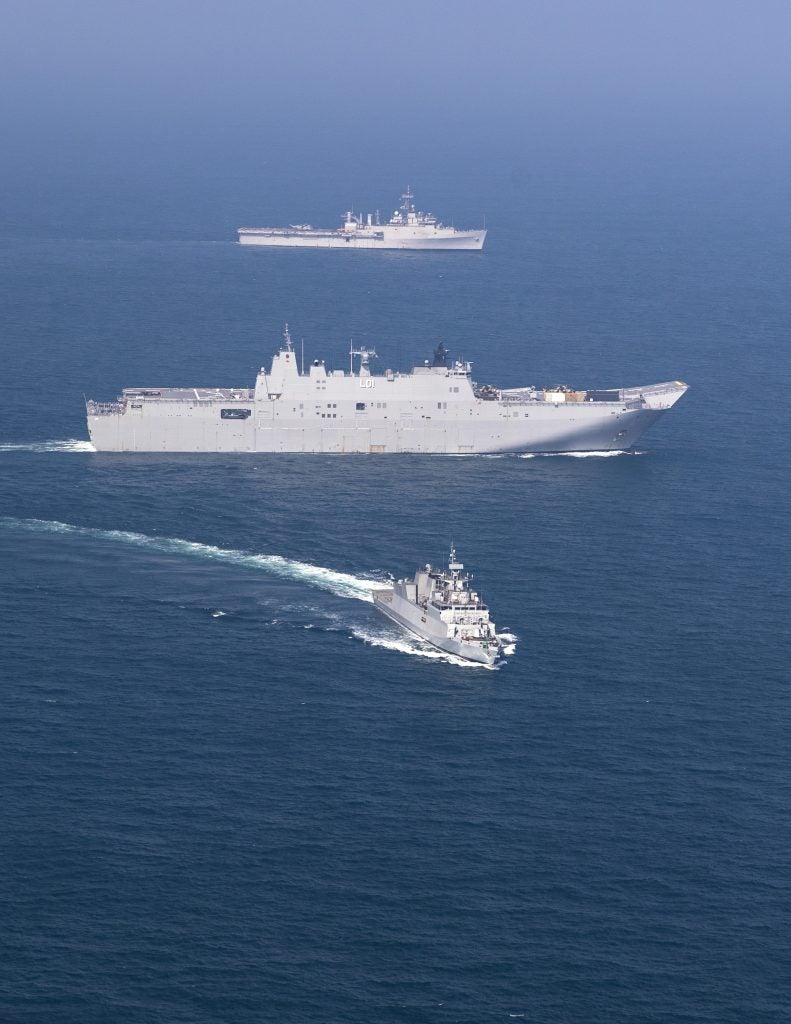 INS Shivalik and INS Kamorta participated in JMSDF's International Fleet Review at Yokosuka on November 7. Later, the ships participated in exercise MALABAR along with the RAN, JMSDF and USN from November 8-15. RAN fielded HMAS Arunta, HMAS Stalwart and submarine HMAS Farncomb. JMSDF fielded JS Takanami, JS Shiranui, JS Hyuga, JS Kunisaki, JS Oumi and a submarine while the USS Ronald Reagan, USS Chancellorsville and USS Milius represented the USN. 
On November 5, the JMSDF held a 'four-chiefs of Navies Talks' with the USN, the IN and the RAN on the occasion of the 30th anniversary of MALABAR. This was the 26th iteration of the annual exercise and marked the third time all four Quad nations had participated together. A Defence press release stated:
"The exercise saw Arunta's MH-60R helicopter Athena defend the ship against sub-surface threats by hunting Farncomb and a JMSDF submarine. The rest of Arunta's crew tested their skills and systems by defending against threats from above, engaging airborne targets in combined anti-air exercises. Maritime skills were also enhanced with a dual replenishment at sea, which saw Arunta and Milius simultaneously receive fuel from Oumi while underway, as Kamorta waited astern for its turn to refuel."
An IN P-8I also arrived at Reunion Island on November 8 to undertake joint surveillance missions with the French Navy. All in all a busy period of international exercises and operations for the Indian Navy.