ASELSAN's 35mm Multi-Mission Weapon System GÖKER Is Ready To Enter Service
After successfully completing the test process, ASELSAN, a defense company affiliated with the Turkish Armed Forces Foundation (TSKGV), announced that the Göker 35mm Multi-Mission Weapon System developed for air and ground defense is ready for duty. In a tweet, the company shared footage of the system's most recent live-fire test. The Göker weapon system, which works in conjunction with the Mobile Mast Mounted EO/IR sensor system and the ASELSAN İHTAR Anti-Drone system, neutralized ground targets representing clustered infantry and armored vehicles, as well as fixed-wing target drones, during the test.
The GÖKER System is a project entirely funded by ASELSAN's own resources. The system, whose design and production processes were completed in 2021, was first displayed at the Istanbul International Defense Industry Fair (IDEF), and promotional activities were carried out. Following the fair, the Göker weapon system conducted numerous test shots at the MSB Firing, Test Evaluation Group Command (ATDGK) firing range in Konya, Karapınar in September, and October 2021. Shots were fired against both air and ground targets as part of these tests, and the system's efficiency was optimized.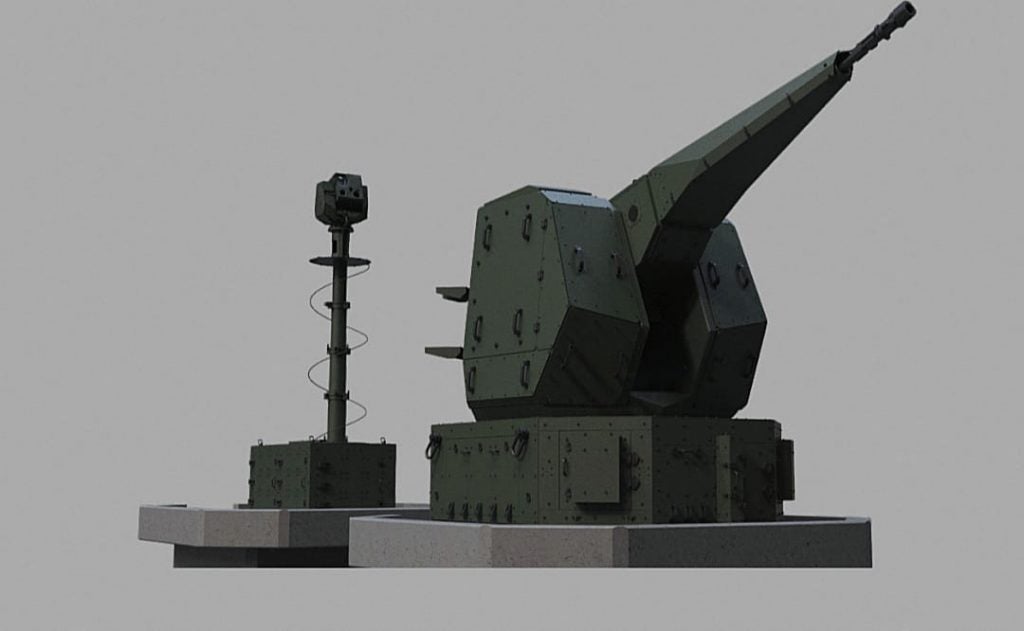 According to the information provided by ASELSAN, GÖKER is a 35mm Single Barrel Weapon System intended for deployment in fixed facilities and border regions and was developed to meet the TAF's current needs for very low altitude air and ground defense. GÖKER is highly effective against very low altitude air targets (Small-Mini UAVs, helicopters), as well as against ground targets, using 35mm Air Burst Ammunition (ATOM). Thanks to its independent electro-optic surveillance system, remote command capability, Linkless Ammunition Feeding Mechanism, and flexible sensor integration infrastructure, GÖKER offers a comprehensive and economical system solution.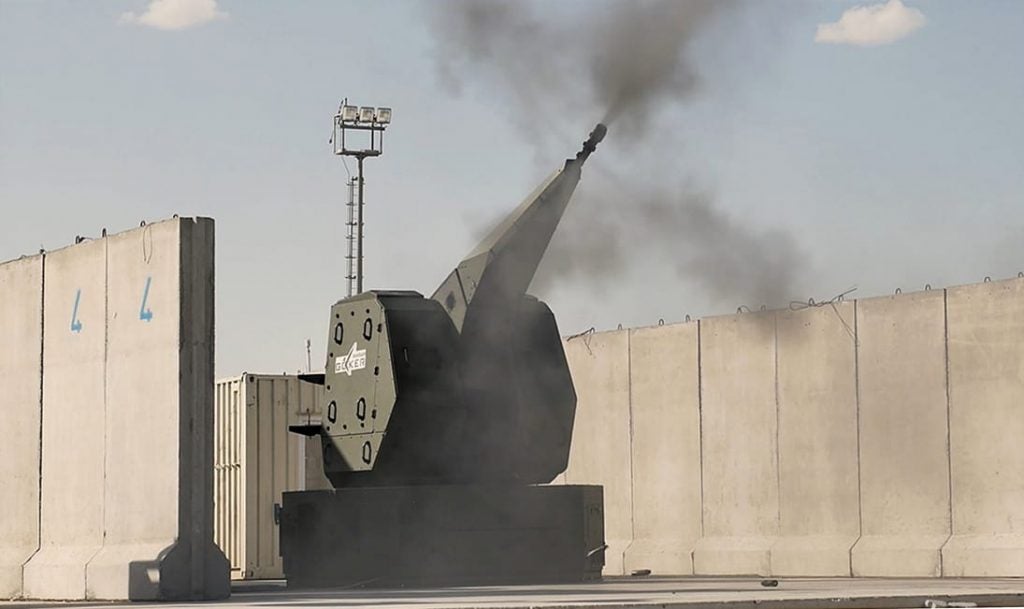 The GÖKER weapon system is effective for up to 4 kilometers against air targets (mini/micro-UAVs, planes, helicopters, and so on) and up to 5 kilometers against ground targets, with an operational capability ranging from -35 to +95 degrees on the main axis and 360 degrees on the lateral axis. Göker, with a firing rate of 60-550 rounds per minute, can use a variety of ammunition, including armor-piercing, training rounds, and high-explosive incendiary ammunition, in addition to ATOM Air Burst Ammunition. In order to have a structure resistant to the possibility of being targeted, the weapon system also has level II armor protection according to STANAG4569 NATO Logistic and Light Armored Vehicles Protection level standard.