Havelsan To Supply The Indonesian Navy With Its ADVENT Combat Management System
Havelsan, which operates in the defense and informatics sectors in Turkey, attended the international defense and security fair INDO Defense Expo & Forum 2022, which was held in Jakarta, Indonesia from November 2-5. Havelsan signed a contract with PT TESCO, DRU Shipyard, and the Indonesian Ministry of Defense during the fair to provide "combat management system and combat system integration to KCR-60 class and OPV class vessels." The signing ceremony was attended by Indonesian Defense Minister Prabowo Subianto and Turkish Defense Industry President İsmail Demir.
HAVELSAN will provide the Combat Management System (CMS) for the construction of three KCR-60 class vessels under the terms of a contract signed between HAVELSAN, PT TESCO, and the Indonesian Ministry of Defense. ADVENT CMS will be integrated into two Offshore Patrol Vessels as part of another contract signed between HAVELSAN, DRU Shipyard, and the Indonesian Ministry of Defense.
Last year, Havelsan also signed a contract for the 'ADVENT Combat Management System and Integration Project' for two vessels in Indonesia. The number of ships that HAVELSAN will integrate with a combat management system and combat system in the Indonesian Navy has increased to seven with the new contracts. The Indonesian Armed Forces also use HAVELSAN's Joint Command and Control System, which contributes to the successful execution of operations by providing situational awareness from the command level to the soldiers in the field.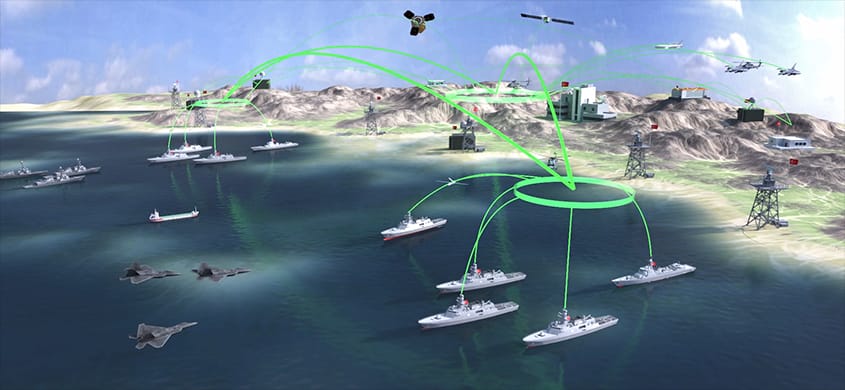 According to Havelsan, ADVENT is a next-generation command and control system that, rather than a single ship, responds to the needs of a force-oriented, network-enabled operational approach. Through all operator consoles, tactical data link (Link 11, Link 16, and Link 22, SIMPLE, JREAP, and VMF) functions are fully integrated with ADVENT. ADVENT's decision support systems have an architecture that facilitates the user's quick and correct decision-making process while also providing a flexible structure for the use of new weapons and sensors. The system was developed in a modular structure that is compatible with multi-task profiles and other platform types. ADVENT is also a platform independent system. ADVENT's scalable open architecture structure allows it to be adapted to surface, underwater, and air platforms, as well as ground facilities.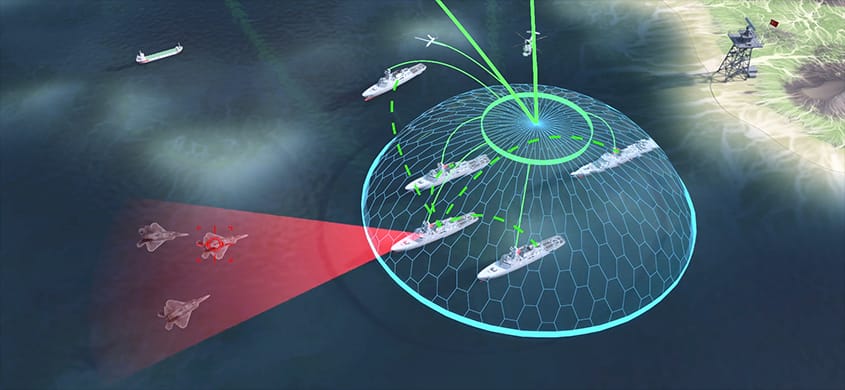 ADVENT was first used actively aboard TCG Kınalada, the Turkish Navy's fourth MİLGEM class corvette, in 2019. This system, which was later integrated into TCG Burgazada, is a software that will be used in many Turkish Navy ships built by Turkish shipyards. The ADVENT CMS is fitted on ships such as the LHD Anadolu, which will be the Turkish Navy's flagship, TCG Derya, the Fleet Replenishment Ship (DiMDEG), the İ-Class Istanbul frigate, which is currently under construction, and the TCG Ufuk test and training ship, which recently joined the Turkish Navy. ADVENT CMS will also be integrated into the modernized Burak class corvettes and Barbaros class frigates. The aforementioned system will also be integrated into the 4 MİLGEM Class corvettes built for the Pakistan Navy with ASFAT serving as the main contractor. In addition, ADVENT CMS will be installed on MİLGEM Class corvettes currently being built by STM for the Ukrainian Navy.