South Korea, U.S., Japan Issue Statement Against Defiant North Korea
The U.S Deputy Secretary of State Wendy Sherman along with her Japanese and South Korea counterparts first Vice Foreign Minister Cho Hyundong and Japanese Vice Foreign Minister Mori Takeo spoke regarding the recent provocations which the Democratic People's Republic of Korea has committed in the last several weeks.
The joint statement comes as Kim Jong Un's regime has released images of their recent missile and air force exercises which they claim are a response to the joint US-ROK exercise named Vigilant Storm that concluded last week. The three parties issued a joint statement that condemned the DPRK's numerous ballistic missile launches, including a test launch of an intercontinental ballistic missile and the reckless launch of a missile that landed near the ROK coastline. The Deputy Secretary's statement regarding the call "reaffirmed the ironclad U.S. commitments to the defense of the ROK and Japan." Whose support the U.S needs to effectively react to the North Koreans.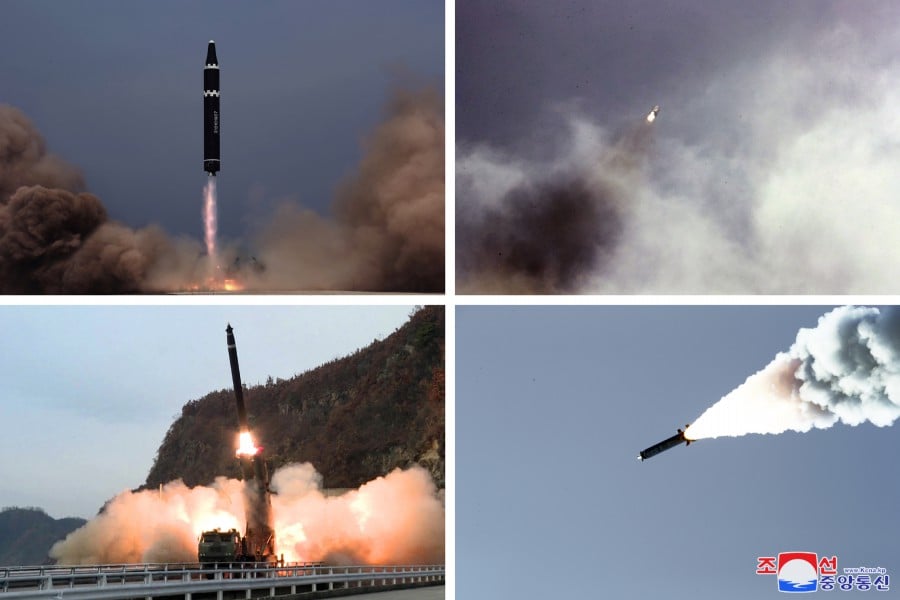 The North KoreanGeneral Staff of the Korean People's Army also released a statement regarding the exercises they carried out in response to the actions conducted in response to Vigilant Storm. They stated that four missiles were launched from the north west coast of North Korea and these missiles were set up for attacking enemy airfields. They continue to go into detail about the actions that the Korean People's Army (KPA) undertook in response to perceived aggression by the U.S and her allies.
In total according to North Korea state media the overall usage of munitions included: 11 tactical ballistic missiles, 23 ground-to-air missiles, 48 long-range missiles of multiple launch rocket systems. Along with a claimed sortie of five hundred military aircraft of the KPAAF although state media has yet to release photos of that exercise. The South Korean Joint Chiefs of Staff state that there was no evidence that backs of the North Korean claims.

While these types of reactions are not uncommon in the aftermath of joint US exercises, time will tell if the North Koreans attempt to escalate further.