The Iranian Revolutionary Guards' Newest Meraj-521 Kamikaze Drone Is On Its Way To Russia
Last week, a military exercise known as "Mighty Iran" was conducted by the Iranian Revolutionary Guards Corps Ground Forces (NEZSA) close to the Aras River in the nation's north. The Iranian Revolutionary Guards Corps' General Commander Major General Hossein Salami, the IRGC Ground Forces commander Brigadier General Mohammad Pakpour, and the Revolutionary Guards Corp's Deputy Commander of Operations General Abbas Nilforushan participated in the three-day military exercise, which was held in the border region of Ardabil and East Azerbaijan. The IRGC Ground Forces engaged in a variety of operations at this time, including parachuting, night operations, helicopter combat operations, bridge construction across the Aras River, the capture of high ground and connecting roads and operations utilizing new kamikaze drones.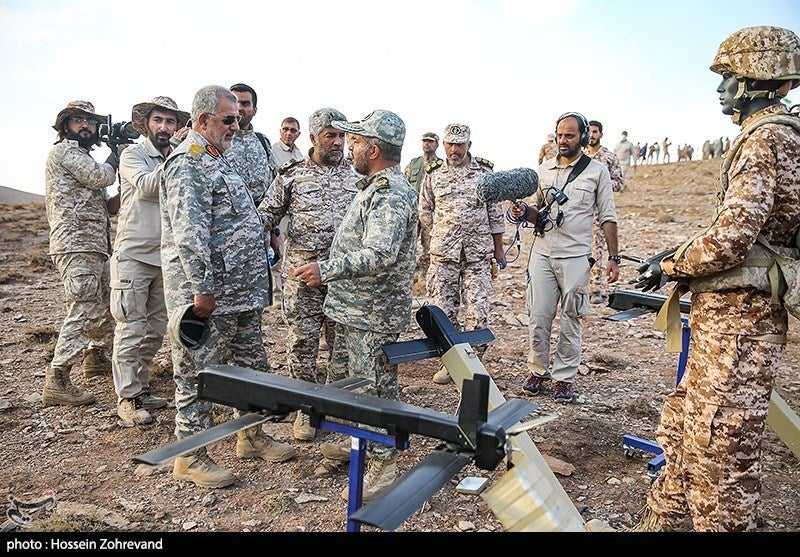 On the final day of the exercise, the IRGC also demonstrated for the first time a new short-range loitering munition called Meraj-521. The Revolutionary Guard's new loitering munition (also known as a suicide drone or kamikaze drone) appeared to have a design very similar to US Unmanned Aerial Systems (UAS) manufacturer AeroVironment's Switchblade 300 and China's Rainbow CH-901 drone, according to footage published by Iranian news agencies. This is neither surprising nor unexpected given Iran's defense industry, which frequently engages in "reverse engineering" or "copying."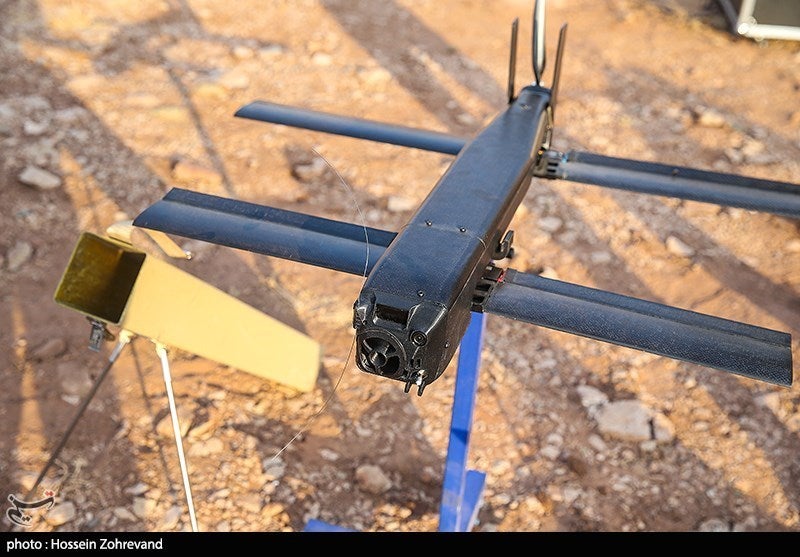 Meraj-521, a product of the IRGC's Research and Self-sufficiency Jihad Organization's UAV Research Center, is designed to be used directly on the battlefield against enemy personnel and lightly armored vehicles. The disposable aircraft is made of carbon fiber composite materials and has a pusher propeller design to be lightweight like Iran's other loitering munitions. The device, which can be carried by a single soldier, is launched from a pneumatic catapult using the mortar method and is controlled by a remote control. According to information provided to Tasnim news agency by Sardar Ali Kohestani, head of the IRGC's Research and Self-sufficiency Jihad Organization, Meraj-521 has a range of up to 5 km and a flight time of 5 to 15 minutes. It can carry three types of warheads weighing 500, 700, or 1000 grams. The new drone's size and weight were not disclosed by Sardar Ali, but he did say that Iranian rapid response units, including the elite Saberin Unit of the Iranian Revolutionary Guards Command, are open to using it.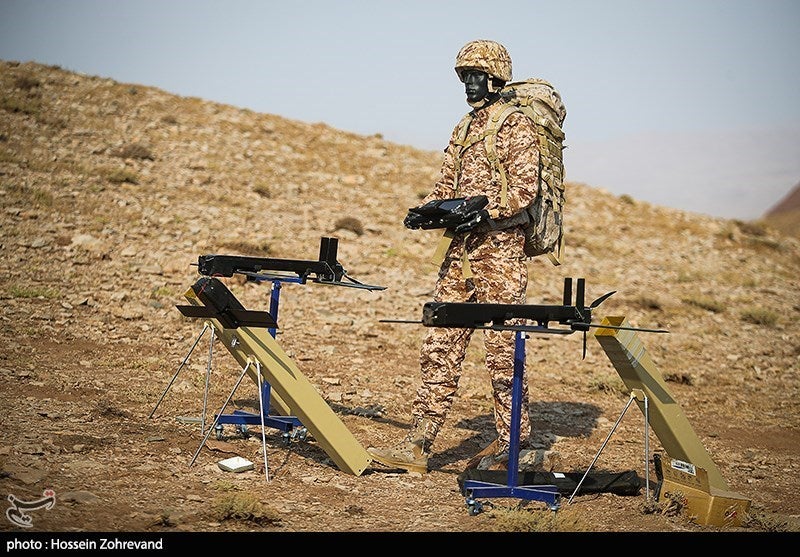 Yuriy Ignat, Ukrainian Armed Forces Air Force Command Spokesperson, was asked about the possibility of Iran handing over this new type of weapon to the Russians during an appearance on the YouTube channel Fabryka Novyn days after the Meraj-521 was unveiled. Ignat responded, "There is a risk. There's no doubt, they'll get them [the kamikaze drones]. The only question is how many drones or ballistic missiles Iran has that they are willing to give to Moscow." The delivery of these drones, according to Yuri Ignat, will not be a turning point in Russian aggression, but will "systematically create problems for the Ukrainian Armed Forces." On this occasion, the spokesperson urged Western nations to provide more air defense systems to Ukraine.
In the current conflict between Russia and Ukraine, Iran is frequently mentioned. In its attacks on military or civilian targets in numerous Ukrainian cities, including the capital Kyiv, Russia frequently employs Iranian drones. Iran, though, denies sending Russia drones. Two different types of Russian drones built in Iran have so far been identified. These include the long-range Mohajer-6 drone produced by Qods Aviation Industry Company (also known as Ghods) and the Shahed-136 kamikaze drone produced by Iran Aircraft Manufacturing Industrial Company (HESA). In addition, on September 13 near Kupiansk in Kharkiv Oblast, the Ukrainian army allegedly intercepted an Iranian-made drone. The serial number M214 and the Russian inscription "Geran-2" were visible on the wreckage of this unmanned aerial vehicle, which had never been sighted on the battlefield. Analysts believe the Geran-2 is a renamed or localized version of the Iranian Shahed-136 loitering munition.
In response to Iran supplying drones to Russia, Ukrainian President Volodymyr Zelensky made the decision on September 23 to reduce diplomatic relations with Iran. Afterwards, countries of the European Union decided to sanction Iran for sending drones to Russia for use in the Ukraine war. According to the Czech Presidency of the EU, one organization and three Iranian individuals were sanctioned under the new decision. Furthermore, the sanctions imposed on four Iranian organizations on the previous sanctions list were extended. In response, in a written statement, Iranian Foreign Ministry Spokesperson Nasser Kanaani strongly condemned the EU and UK sanctions decisions.