First K2 Tanks And K9 Howitzers Destined For Poland Roll Out
Hyundai Rotem, manufacturer of the K2 main battle tank, and Hanwha Defense, manufacturer of the K9 self-propelled howitzer, rolled out their first batches of vehicles destined for Poland in separate ceremonies on Wednesday.

During the ceremonies held at the companies' respective facilities in the southern city of Changwon, Hanwha presented the first 24 K9PL self-propelled howitzers, while Hyundai Rotem rolled out the first 10 K2 main battle tanks. Both ceremonies were attended by the Polish Army's Inspector of the Land Forces, Major General Maciej Jablonski, among other guests.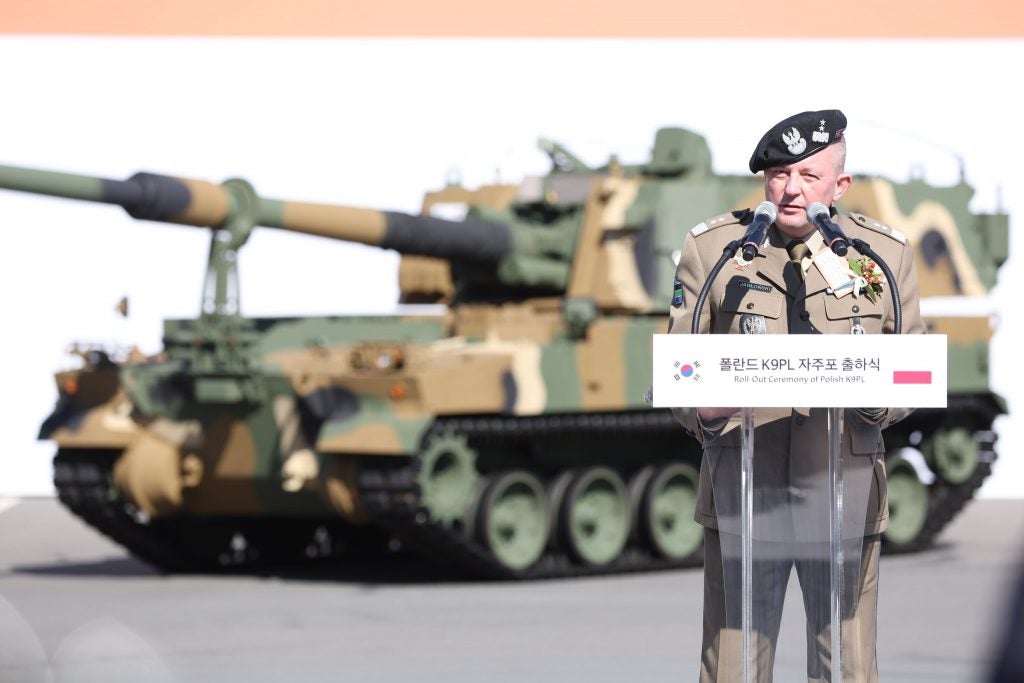 Hyundai Rotem's "Gap Filler" ceremony alluded to the rapid pace of the procurement, with Warsaw having ordered 180 K2s as used by the Korean Army for delivery by 2026, ahead of the development of a K2PL variant that will be built in Poland. In a statement, a Hyundai Rotem spokesperson said that the company would do everything it could to ensure the delivery of the K2s on time, and that the company would continue to collaborate with foreign defense industries to advance South Korea's defense sector.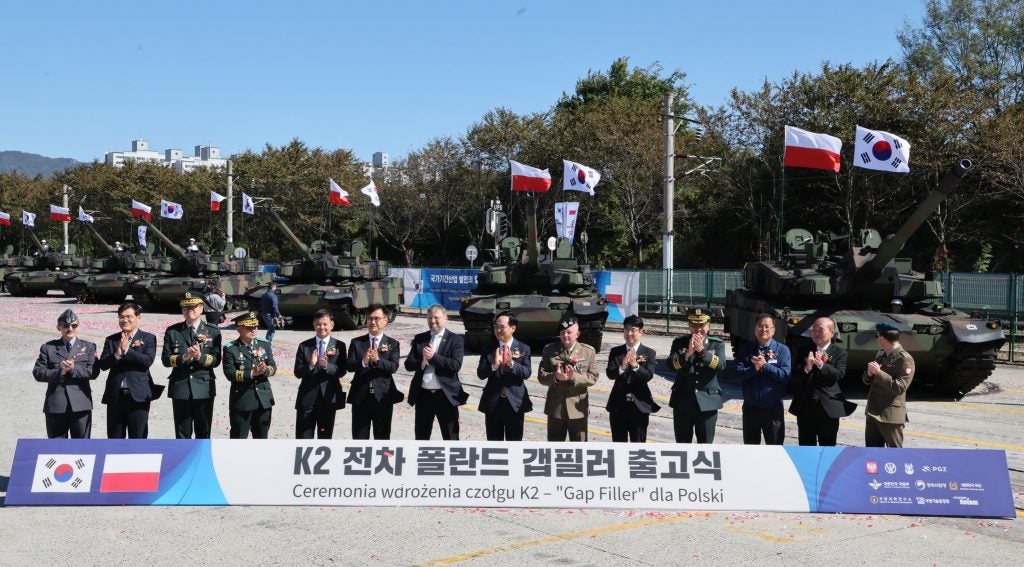 While Polish Deputy Prime Minister and Defense Minister Marius Błaszczak was to visit South Korea on Tuesday to meet with his South Korean counterpart Lee Jong-sup, the flight was cancelled, with Błaszczak to instead hold a video conference on Wednesday. South Korean officials that spoke to the Korea Times claim that Błaszczak's flight plans had to be abandoned after China refused to permit the flight of his diplomatic aircraft through Chinese airspace, although the Polish Defense Ministry has denied the claims, saying that the aircraft suffered mechanical issues that prevented the flight. Błaszczak has not issued a public comment on the claims, instead saying on Twitter that both the K2s and K9s would soon be delivered to Polish Army units in the country's east.

Also on Tuesday, Warsaw announced that it had signed a framework contract for the purchase of 288 Hyunmoo multiple rocket launcher systems. In a television appearance after the signing, Błaszczak announced that Hyunmoo deliveries would start in 2023, with the Polish Army's 18th Mechanized Division the first unit to receive the new rocket artillery systems.