Israeli Defense Minister: No Weapons Sales To Ukraine, But Early Warning System Possible
Israeli Defense Minister Benny Gantz has ruled out the possibility of transferring weapons systems to Ukraine in response to renewed requests from Kyiv, saying that Jerusalem could instead supply an early-warning system for incoming drone and missile attacks similar to the one Israel uses.

Speaking to a group of European Union ambassadors on Wednesday, Gantz said that "Israel supports and stands with Ukraine, NATO, and the West. This is something we have said in the past and repeat today. Israel has a policy of supporting Ukraine via humanitarian aid, and the delivery of life-saving defensive equipment".

Gantz said that "operational considerations" meant that Israel could not supply air defense systems to Ukraine. Instead, Jerusalem has sent a request to the Ukrainians to share information about their needs for air defense alerts. "Once we gain this information, we will be able to assist in the development of a life-saving civilian early-warning system", added Gantz.

The day before, Ukrainian Foreign Minister Dmytro Kuleba announced that he had submitted a diplomatic note urging Israel to sell Ukraine air defense systems and train Ukrainian troops to operate them, as a series of Russian attacks on Ukrainian cities using Iranian-made Shahed-136 loitering munitions enters its second week. In a video briefing announcing that he had sent the note, Kuleba said that Iranian involvement in aggression against Ukraine should be a "red line" for Israel.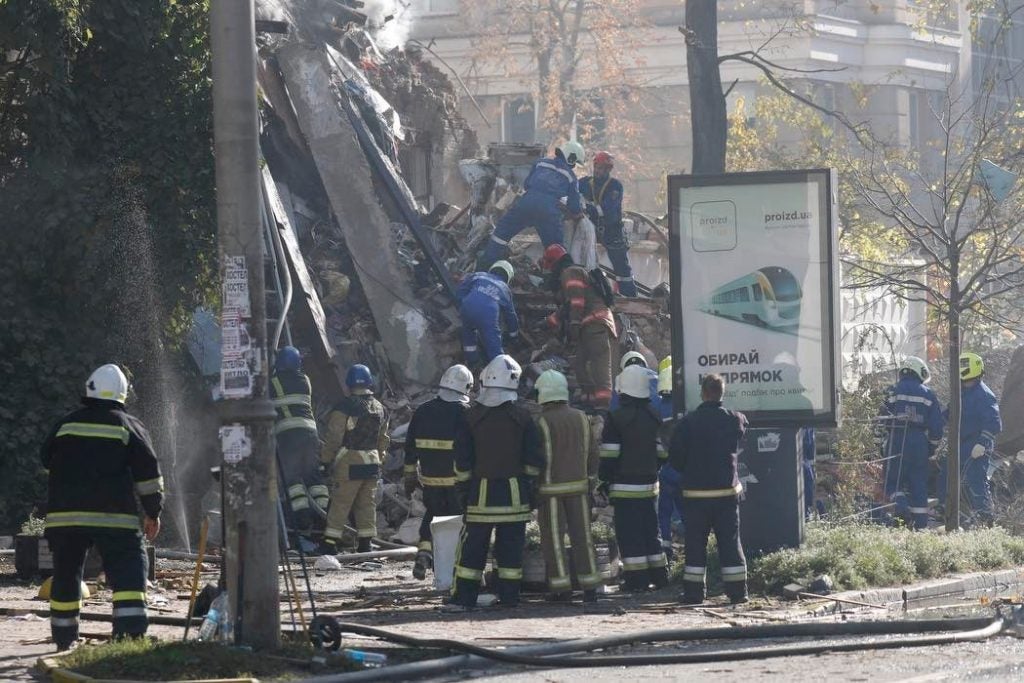 Kyiv has made repeated requests for Israel's Iron Dome system since the start of the Russian invasion on February 24, as part of pleas to its allies to "close the skies" over Ukraine to Russian aircraft, missiles and drones. However, Jerusalem has avoided joining the ranks of nations that have supplied Kyiv with heavy military equipment, with publicly disclosed military aid to Ukraine so far composed of body armor, helmets, roughly 100 tons of humanitarian aid, and a field hospital.

Israel's warning system uses a nationwide network of radar and electro-optic sensors to detect, classify and predict the flight path of incoming rocket, missile and drone threats. Israeli citizens in areas at risk are warned through sirens, TV and radio broadcasts, and phone alerts, with the system credited with saving hundreds of lives since it went operational.