DRDO Tests VSHORADS Missiles, System To Fulfill Indian Army Requirements
India's Defence Research and Development Organisation (DRDO) conducted two successful test flights of the Very Short Range Air Defence System (VSHORADS) missile on 27 September. The tests were conducted from a ground based portable launcher at the Integrated Test Range on India's east coast. Both the flight tests have completely met the mission objectives, a press release stated.
VSHORADS is a Man Portable Air Defence (MANPAD) system designed and developed by DRDO's Research Centre Imarat (RCI). Two development and production partners are involved with RCI and other DRDO laboratories. The missile is 90mm in diameter and will feature an IIR seeker. The 2m long missile weighs around 20kg. The missile with a launch tube weighs over 25kg. Batteries, fire control systems and other equipment are also required in the final user configuration.
The VSHORADS missile incorporates many novel technologies including miniaturized Reaction Control System (RCS) and integrated avionics, which have been successfully proven during the tests. The missile, meant for neutralizing low altitude aerial threats at short ranges, is propelled by a dual thrust solid motor. The design of the missile including launcher has been highly optimized to ensure easy portability.
The VSHORADS missile also features an aerospike. A booster nozzle system similar to that found in the Nag missile is also prominent. The DRDO VSHORADS will be used to partially fulfill a pending requirement for over 5,175 missiles under which Russian Igla-S missiles were selected in 2018. This would have replaced the Indian Army's ageing Igla-M missiles.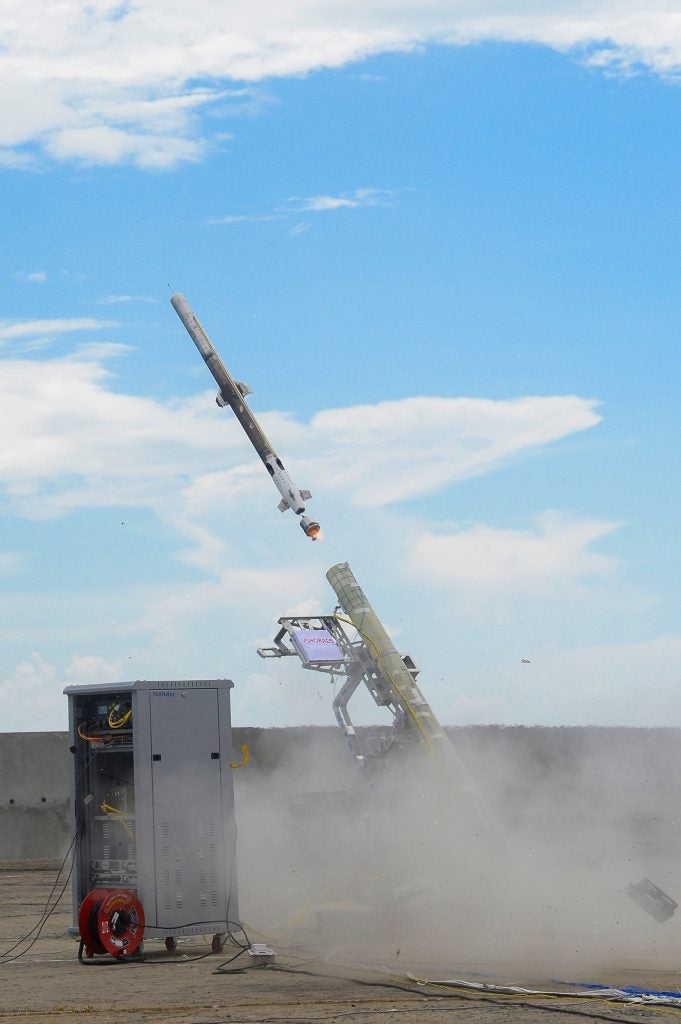 However, this $1.5 billion deal fell through after competitors raised concerns and India focused on indigenous solutions. In the interim, the Army has purchased Igla-S missiles under emergency procurement procedures. A United Nations Register of Conventional Arms (UNROCA) report for 2021 indicates that 390 missiles were transferred.
The VSHORADS missile would have a range of over 6km. The missile would also be capable of being launched from multi-launchers. It is also expected to have vehicle mounted, helicopter launched and naval variants. DRDO is also developing a shoulder launched MANPAD system.
The Army is also interested in procuring laser beam riding MANPADs (LBRM) with a range of over 7km. These missiles, to be developed indigenously, would be immune to infrared countermeasures. Feasibility study of this project is in progress.