Polish Pilots To Begin Training On FA-50 Light Attack Jets In November
Poland's Defense Minister Mariusz Błaszczak has announced that the first batch of Polish FA-50 pilots will be sent to South Korea to train on the light attack jet in November this year. Błaszczak, who also is Poland's deputy prime minister, made the announcement during the official signing of the contract for the procurement of FA-50s previously agreed to as part of a framework agreement.

As previously reported, the Polish Air Force will receive an initial batch of 12 FA-50s starting in 2023. While these aircraft will be outfitted with NATO-compatible identification friend or foe systems and Link 16 datalinks, they will otherwise be identical to FA-50s currently in service with the Republic of Korea Air Force.

The remaining 36 FA-50s will be in the FA-50PL configuration, featuring modifications to radar systems, avionics, armament options and extended range in accordance with Polish Air Force requirements. Deliveries of the FA-50PL are planned to start in 2025 and conclude by the end of 2028, with FA-50s from the initial batch to be upgraded to the PL configuration at a later date.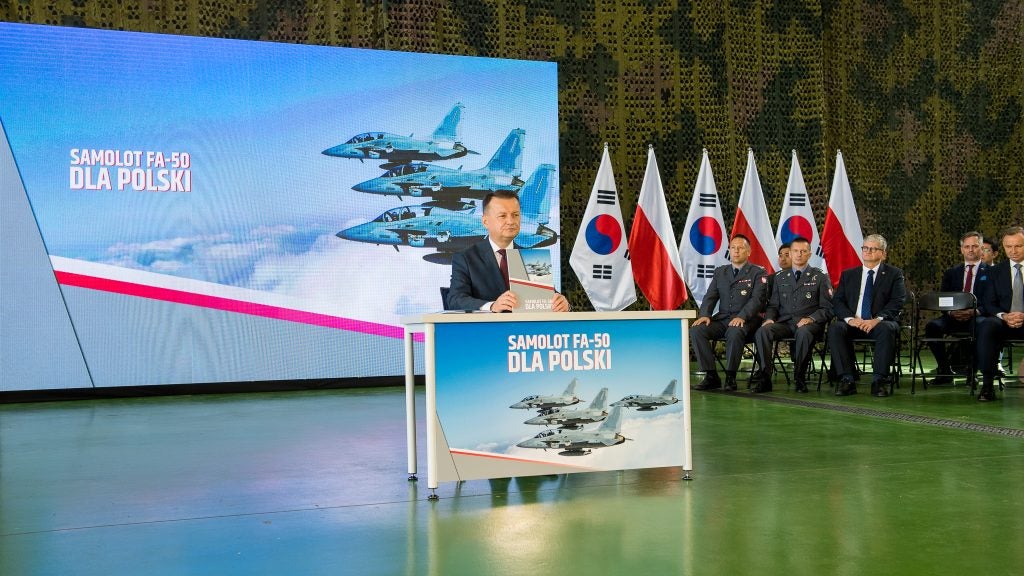 Other related items and services being procured in the contract include flight and mission simulators, training for pilots and ground personnel, and a logistics package composed of spare parts and other consumable items.

As part of technology transfer related to the purchase, Warsaw will gain input in the further development of the FA-50. Additionally, Korea Aerospace Industries and Polish Armaments Group have agreed to jointly build a service center in Poland for the FA-50. This service center is currently planned to open in 2026.

According to Błaszczak, the entrance of the FA-50 into Polish service will allow for the retirement of the Polish Air Force's remaining MiG-29 fighters and Su-22 ground attack craft, with the FA-50, F-16 and F-35 serving as its main combat aircraft from then on. However, he did not provide further details on the retirement schedules of the Soviet-era aircraft.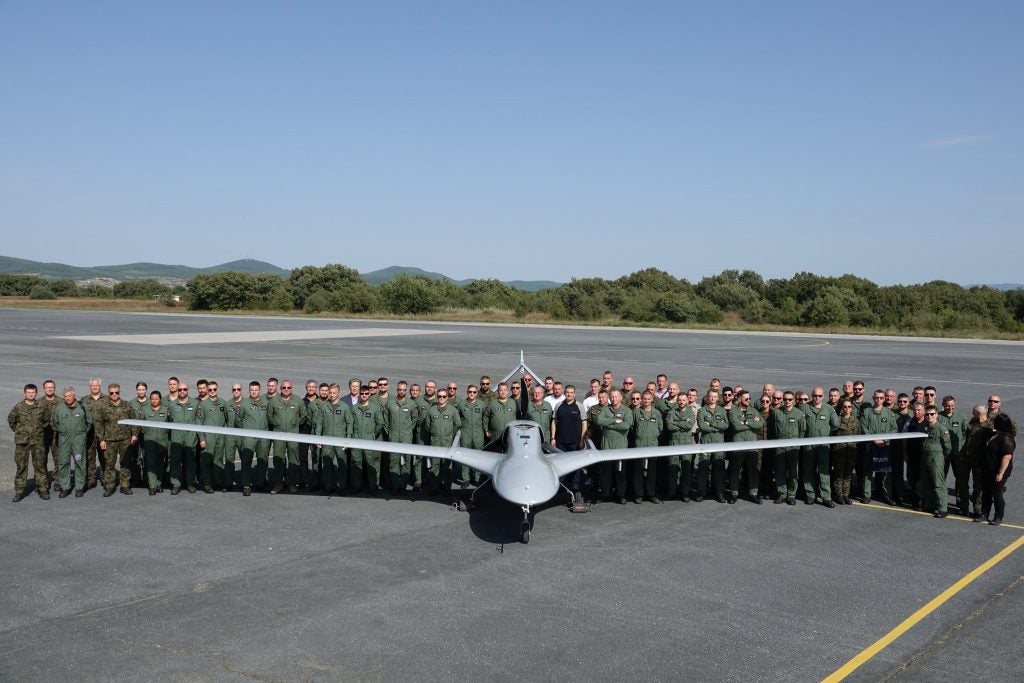 In related news, Turkish drone manufacturer Baykar also announced on Friday that the first batch of Polish instructors and operators of its TB2 drones had completed their training courses. Warsaw had ordered 24 TB2s in 2021 with an expected delivery date sometime this year. However, with much of the TB2 production line now dedicated to building the drones for service with Ukraine's armed forces, it is unclear whether those plans remain unchanged.