Japan-India Maritime Exercise JIMEX 2022 Conducted With Nine Vessels and Aircraft
The 2022 edition of the Japan India Maritime Exercise 2022 (JIMEX2022) was conducted from September 11-17 in the Bay of Bengal and Andaman Sea. The sixth edition of the exercise, since its inception in 2012, was hosted by the Indian Navy. The exercise aimed to improve tactical capabilities of both navies and improve interoperability.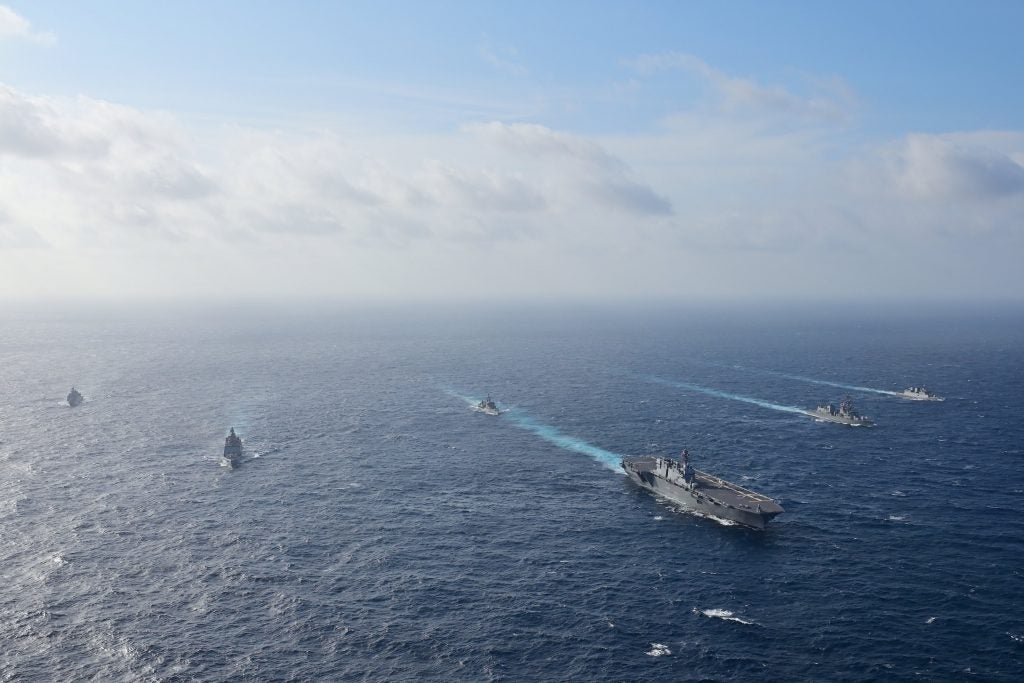 Japan Maritime Self Defence Force (JMSDF) ships JS Izumo and JS Takanami participated in the exercise. The Indian Navy (IN) fielded the following assets: INS Ranvijay, INS Sahyadri, INS Kadmatt, INS Kavaratti, INS Sukanya, INS Jyoti and a submarine. Aircraft such as P-8I, MiG-29K, Do-228 were also deployed by IN along with embarked helicopters from both navies.
JIMEX2022 witnessed some of the most complex exercises undertaken jointly by the two navies, a press release by the Indian Ministry of Defence stated. Both sides engaged in advanced level anti-submarine warfare, weapon firings and air defence exercises. IN and JMSDF ships replenished each other at sea under the agreement on Reciprocal Provision for Supply and Services (RPSS). The JMSDF ships also undertook a port visit to Visakhapatnam from September 14-16.
JS Izumo and JS Takanami comprise the First Surface Unit of JMSDF's Indo-Pacific Deployment 2022 (IPD22). Other IPD 2022 units include the Second Surface Unit with JS Kirisame, a submarine unit and three aerial units for P-1, UP-3D and US-2 aircraft. JS Kirisame is currently participating in Kakadu 2022 in Australia. IN is also participating in the exercise with INS Satpura and a P-8I.
2022 marks the 70th anniversary of the Japan-India diplomatic relationship. Both nations are looking forward to enhancing bilateral defence cooperation especially in equipment and technology fields. These remain to be the weak links in a robust defence partnership with multiple bilateral and multilateral interactions. This was in focus during the India-Japan 2+2 Ministerial Dialogue held in Tokyo earlier in September. Both nations are also looking to conduct the inaugural bilateral fighter exercise between the air forces.Meanwhile the Indian and U.S. coast guards conducted an exercise on September 19.