The US Donates 150 Humvee Armored Vehicles To The Lebanese Army
The United States, which has provided Lebanon with approximately $2.5 billion in military equipment since 2006, has provided further military aid to the Lebanese army. The US provided the Lebanese army with 150 Humvee (HMMWV) armored vehicles as part of the aforementioned aid program. "As part of the aid programs allocated to the Lebanese army, the army's logistic brigade received 150 Humvees as a gift from American authorities, through the port of Beirut," the Lebanese Army Command said in a statement. According to the US Embassy in Beirut, "this follows the delivery of 47 containers of ammunition received by the LAF on August 20."
The Humvees, which are believed to have been delivered as part of a $47 million military aid package approved by the Biden administration in September 2021 for the betterment of the Lebanese army, were transported to the country by the Liberty Pride vehicles carrier vessel. The ship is frequently used to transfer US military supplies to the Middle East. Whether used Humvees from US military stockpiles or newly manufactured ones were delivered to the Lebanese army is still unknown.
These vehicles will be used by the Lebanese army to support its combat logistics capabilities in its fight against persistent terrorist organizations like Hezbollah, ISIS, and Al-Qaeda. These capabilities will also assist the nation in strengthening border security and improve its capacity to meet future threats. Lebanon had previously received a large number of Humvees from the United States as part of the fight against the terrorist organization Hezbollah. It is well known that the Lebanese army currently operates more than 1,000 Humvees in numerous variants. Most of these were donated to the country as part of the United States' support program for the Lebanese army. In addition to these donations, the Lebanese government has also purchased M1152 High Mobility Multi-Purpose Wheeled Vehicles (HMMWVs) from the United States for $55 million in December 2020.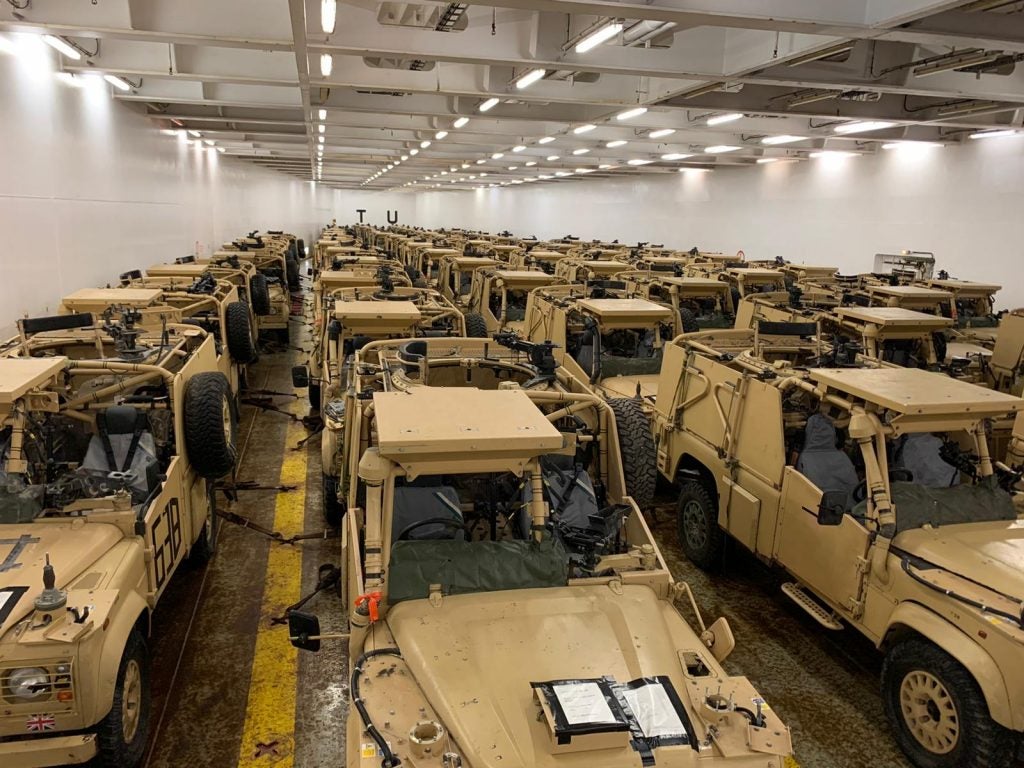 Aside from the United States, Britain, France, and China also provide the Lebanese Army with military equipment and armored vehicles, as well as long-term training, to ensure the security of the Lebanese-Syrian border. In this regard, on 19 January 2021, the British Embassy in Lebanon announced that the British Government had donated 100 armored patrol vehicles (Land Rover RWMIK) to the Lebanese Armed Forces. On June 11, 2021, the Chinese government issued a similar announcement. The Lebanese army had received a donation from the Chinese government of 60 B80VJ 4×4 light tactical vehicles and 40 Sinotruk Howo jeeps as well as spare parts.