Two Russians, One Ukrainian Face Espionage Charges Over Trespassing At Former Albanian Arms Factory
An Albanian court ordered two Russian citizens and an Ukrainian citizen to remain in custody on Wednesday, as authorities continue an espionage investigation into the events that resulted in their arrest on Saturday near or in a former arms manufacturing facility.

In a closed doors hearing at a court in the city of Elbasan, Judge Pajtime Fetahu granted the request of prosecutors to extend the detention of Russians 25-year-old Mikhail Zorin and 33-year-old Svetlana Timofoeva alongside 25-year-old Ukrainian Fedir Alpatov. The trio face accusations of "securing secret information of military or any other character in order to be supplied to a foreign power, which violates the country's independence."

However, Fetahu dropped a more serious charge against the three of actually providing any of the information they collected to a foreign country.

According to Albania's defense ministry, Zorin allegedly used a "neuroparalyzing spray" on two military guards that had discovered his presence within the Gramsh military plant on Saturday, but state police were able to apprehend Zorin after the guards called for backup. Subsequently, Timofoeva and Alpatov were also detained by police in their Chevrolet, outside the plant compound.

The Gramsh military plant used to assemble AK-pattern assault rifles and other small arms, opening in 1962, but ceased manufacturing activity following the end of the Cold War. Part of the plant complex was subsequently used for weapons maintenance and disposal, and is considered property of the Albanian defense ministry despite the end of almost all activity at the site, with Defense Minister Niko Peleshi saying on Sunday that the plant had not been in use for years.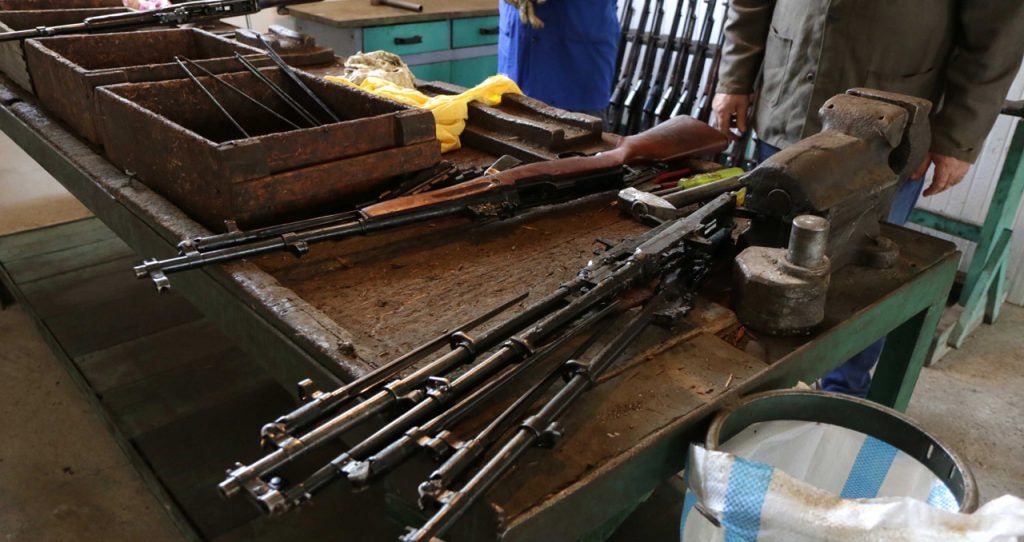 The arrest of Timofoeva came as a shock to the Russian urban exploration community, in which she is better known as Lana Sator, and is one of its most famed members. Friends of Timofoeva confirmed that she had been detained in Albania, telling Radio Free Europe that she had vocally spoken out against Russia's invasion of Ukraine, and had moved to Georgia following the start of the invasion. Timofoeva's Instagram profile states that prior to her trip to Albania, she had been working as an urban exploration guide in Georgia and offered tours. 

Peleshi visited the two guards on Sunday, saying that they were ready to be discharged from hospital. He urged public patience in the investigation, saying that Zorin's actions warranted a thorough investigation of the incident.