After Hydraulics Issue Delay, Germany's Commemorative Eurofighter Heads For Exercise Pitch Black
The German Air Force announced Friday that its "Air Ambassador" commemorative Eurofighter is now en route to Darwin to participate in the Royal Australian Air Force's Exercise Pitch Black, after a hydraulics issue initially forced it to be left behind by the rest of the German detachment participating in the multinational exercise.

This comes after the Bavarian Tigers of the German Air Force's 74th Tactical Fighter Wing announced Thursday that its other five Eurofighters had arrived at RAAF Base Darwin ahead of their participation in Exercise Pitch Black. The Eurofighters are the first ever full participants from Germany in the biannual multinational exercise hosted by the Royal Australian Air Force, with this year's edition running from 19 August to 8 September after a three-year hiatus caused by the COVID-19 pandemic.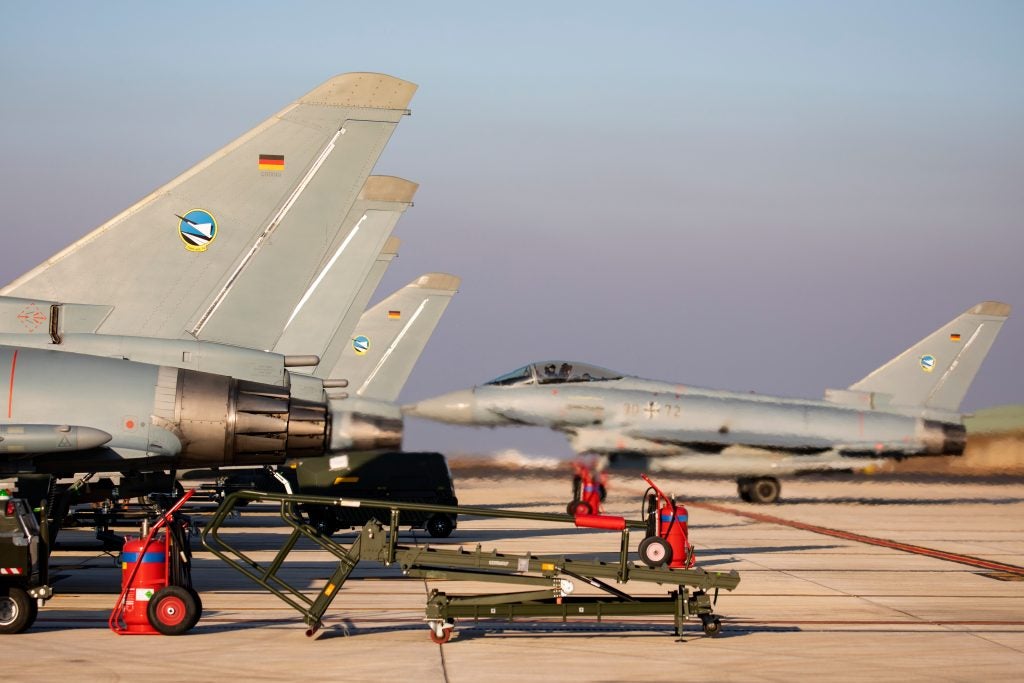 The Eurofighters, their supporting tankers and cargo aircraft were on a mission to arrive in Singapore within 24 hours of departing their home base in Germany, with Singaporean planespotters the first to notice the commemorative jet's absence as the rest of the entourage touched down at Paya Lebar Air Base there on Tuesday. The German Air Force later confirmed that the "Air Ambassador" had to remain in Abu Dhabi after developing a hydraulics issue that required repairs.

Other first-time full participants in Pitch Black 2022 are the Republic of Korea Air Force and Japan's Air Self Defense Force, with the ROKAF contributing six KF-16s, one KC-330 (its name for the A330 Multi Role Tanker Transport), and 130 personnel. The JASDF has dispatched six F-2As to the exercise and 150 personnel, with additional in-flight refueling training with the A330 MRTTs operated by various Pitch Black participants expected following successful refueling certification tests in April.

Returning participants from previous editions of Pitch Black include France, Indonesia, India, Singapore, the United Kingdom, the Philippines, Thailand, the United Arab Emirates, Canada, Netherlands, Malaysia, New Zealand and the United States. According to the Royal Australian Air Force, up to 100 aircraft and 2,500 personnel from the various participants will take part in the exercise held across Australia's Northern Territory.