Space Development Agency Awards Tracking Layer Satellite Agreements
The Space Development Agency (SDA) awarded prototype agreements worth $1.3 billion for the construction of the Tranche 1 Tracking Layer satellites. The agreements were awarded to L3Harris Technologies, Inc. of Melbourne, and Northrop Grumman Strategic Space Systems of Redondo Beach, covering 28 tracking satellites on four planes – 14 satellites from each awardee.
The satellites are part of the National Defense Space Architecture (NDSA), which aims to field a constellation of satellites that will provide global coverage of emerging ballistic and hypersonic missile threats. According to the SDA, the Tracking Layer, as the name implies, will be made up of satellites with infrared sensors and will be used for providing "global and persistent indications, detection, warning, tracking, and identification of conventional and advanced missile threats, including hypersonic missile systems."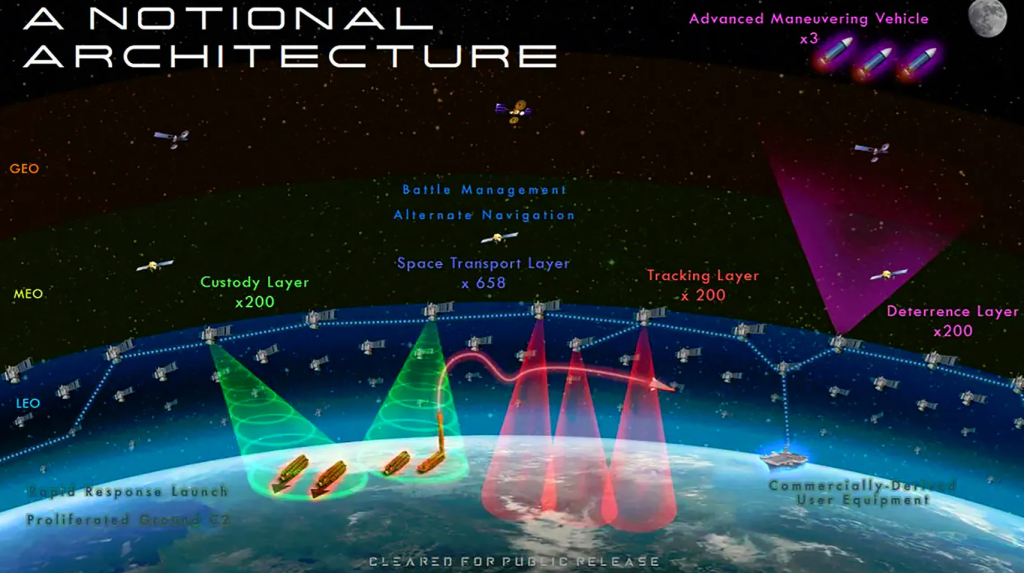 L3Harris' prototype agreement has a potential value of approximately $700 million, while Northrop Grumman Strategic Space Systems' award has a potential value of approximately $617 million. Aside from the construction of the prototypes, each agreement includes a launch services segment for the launch preparation and a ground segment for operations and sustainment of the satellites.
"The T1 Tracking Layer effort is a critical step toward building the National Defense Space Architecture," said Derek Tournear, SDA director. "SDA is confident that selection of the L3 Harris and Northrop Grumman teams provides the best overall solution to accelerate delivery of a low-Earth orbit constellation with wide-field-of-view infrared sensors for a global missile warning and missile tracking capability in Tranche 1, on schedule. I'm pleased to see our industry partners building the marketplace necessary to quickly deliver new space capabilities to the warfighter."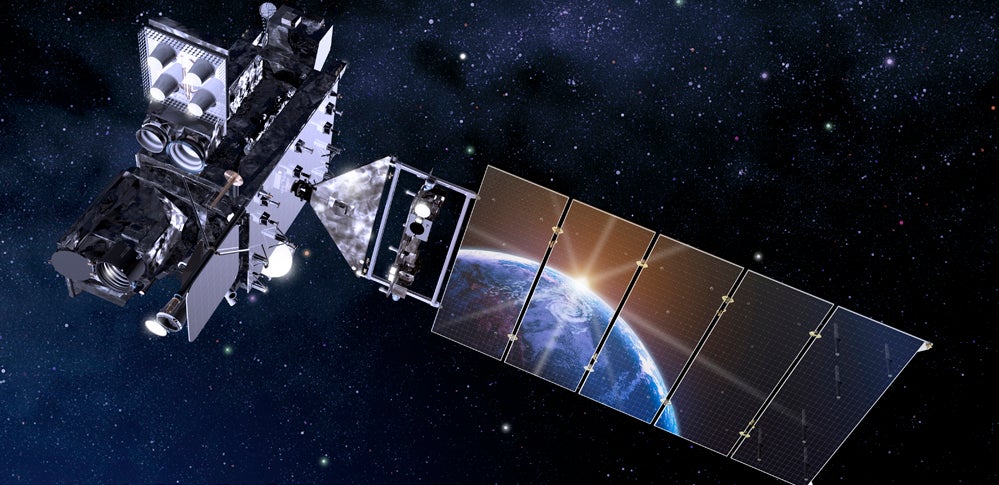 Both industry teams have backgrounds in developing space vehicles with infrared sensors. Northrop Grumman was awarded a prototype contract by the SDA to build the Prototype Infrared Payload (PIRPL), the system was launched aboard the company's Cygnus NG-16 spacecraft during its Commercial Resupply Services mission to the International Space Station. The payload carried a multispectral sensor which allows it to detect ballistic missiles from low orbits. L3Harris on the other hand builds the Advanced Baseline Imager for National Oceanic and Atmospheric Agency's Geostationary Operational Environmental Satellites (GOES), the system is used to detect fires, hurricanes, tornadoes, and floods