"Extreme Temperature" Halts Flight Operations At RAF Brize Norton
The Royal Air Force said on Monday that it had halted flight operations at RAF Brize Norton due to "extreme temperatures", with aircraft now using alternatives to the United Kingdom's largest air base.

In a statement released through the Ministry of Defence's press office, the RAF said:

"During this period of extreme temperature flight safety remains the RAF's top priority, so aircraft are using alternative airfields in line with a long-established plan. This means there is no impact on RAF operations."

The RAF statement follows reporting by Sky News earlier on Monday that base authorities had ordered a halt to flights in and out of the air base on Monday morning, with a source telling the news channel that the "runway has melted". Another source said that the runway had been affected by the heat, but declined to say whether it had physically melted.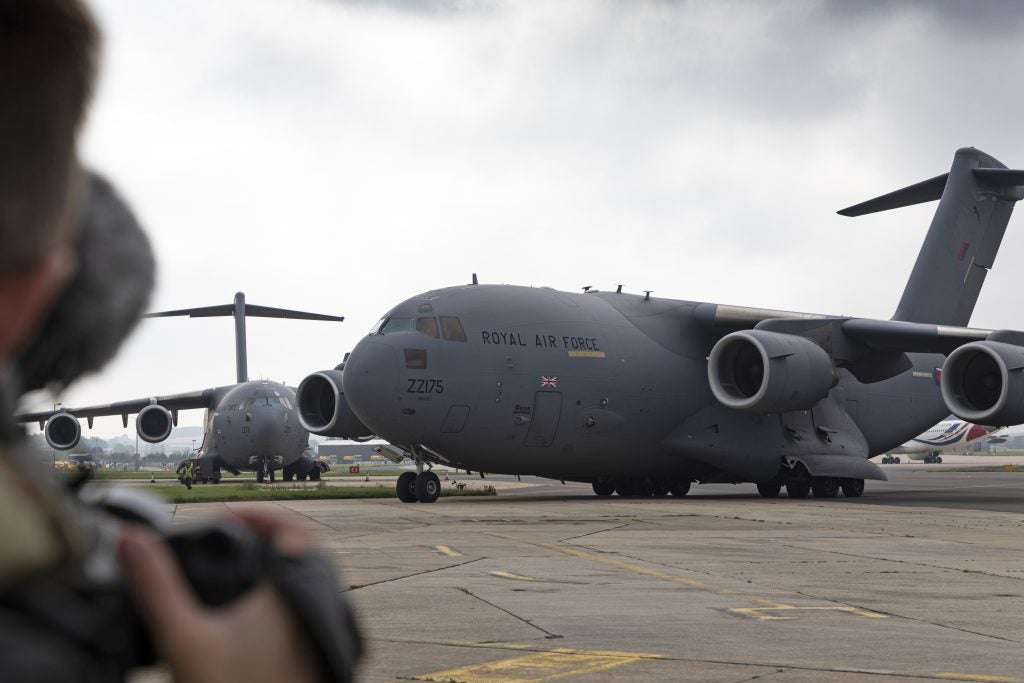 RAF Brize Norton is home to the RAF's air transport and in-flight refueling fleet, with its C-130s, C-17s and A400Ms based alongside Voyager tanker aircraft. The air base is also the RAF's "sole point of air embarkation" for British troops being transported by air to overseas deployments.
The halt of flight operations comes as the United Kingdom grapples with a heat wave that has swept Western, Central and Southern Europe. The British government has declared a national heatwave emergency in expectation of record-setting temperatures, the first time it has ever done so with its current warning system, warning that "illness and death may occur among the fit and healthy – and not just in high-risk groups". The Met Office's warning of extreme heat expects temperatures to rise further on Tuesday.

Also on Monday, Luton Airport announced that it was temporarily halting all flights due to what it described as a "surface defect" on the airport's sole runway caused by the heat. While the airport near London announced in the late afternoon that departing flights were resuming, arrivals remain suspended as of writing.