Eurosatory 2022: Rheinmetall Introduces Loitering Munition-Armed Mission Master XT UGV
Rheinmetall revealed a new fire support option for its Mission Master XT unmanned ground vehicle at Eurosatory 2022, with a new launcher module for the HERO-120 loitering munition system.

The HERO-120 module, jointly developed with HERO manufacturer Uvision, features a launcher for six loitering munitions. During operations, the loitering munition system is continuously monitored with a "human in the loop" at all times, with all operations recorded through the ground station to provide proof of compliance with rules of engagement.

The HERO-120 itself can be equipped with a range of multipurpose warheads for engagement of hard and soft targets alike, with a flight time of up to 60 minutes after launch. The loitering munition's electro-optic/infrared sensor allows for non-line-of-sight detection and accurate tracking of static and moving targets at all times of the day, with "pinpoint" accuracy to reduce the risk of collateral damage. Rheinmetall claims that the integrated solution can operate unhindered in GPS and communications-denied environments, allowing frontline forces to eliminate even heavily armored targets at long range without requiring external support.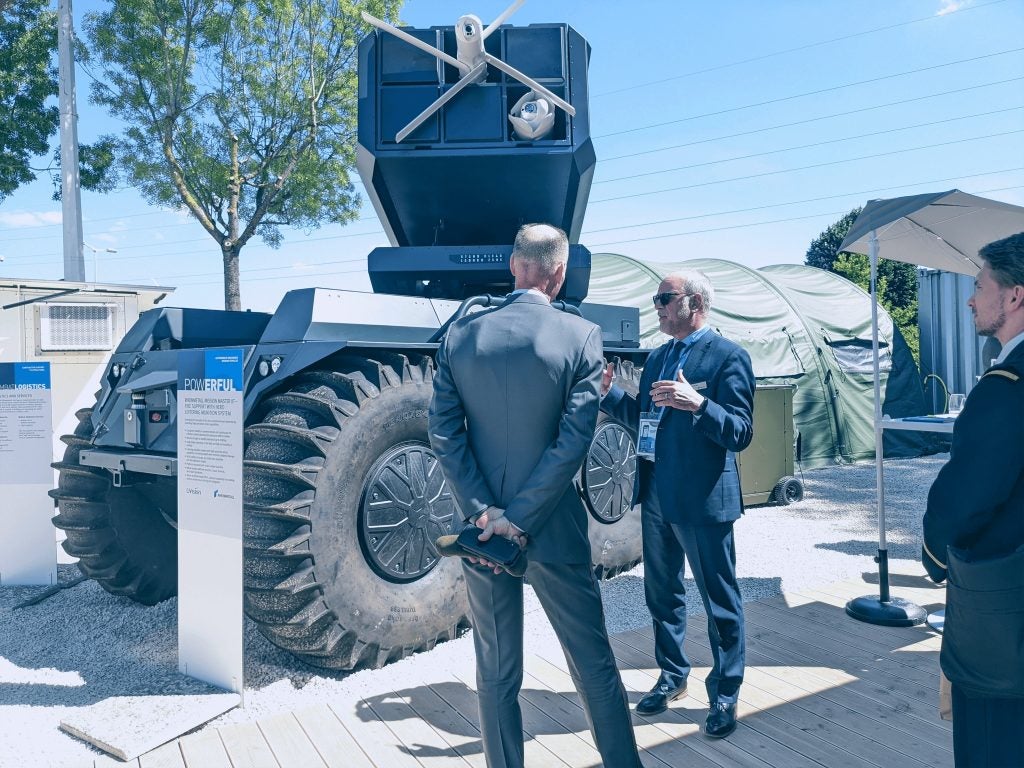 The presence of the HERO-armed Mission Master XT alongside Rheinmetall's new KF51 Panther main battle tank at Eurosatory hints heavily at the possibility of future manned-unmanned teaming between the UGV and the Panther, which also can optionally mount a launcher for 4 HERO-120s, replacing what is understood to be 10 of the 20 130mm shells normally stored in the tank's bustle magazine. With the Panther also designed to have an optional fourth crew position for roles including drone operators, manned-unmanned teaming between the Panther and Mission Master XT would allow a Panther platoon to retain loitering munition engagement options without a significant hit to the tanks' "stowed kills".

The HERO-120 is the second fire support option Rheinmetall has introduced for the Mission Master XT following its launch in June 2021, with the company introducing a Mission Master XT armed with MBDA's Brimstone missiles at Defence and Security Equipment International 2021.