Swedish Government Wins Respite, But Uncertainty Still Surrounds NATO Membership Odds
Sweden's government narrowly averted a crisis on Tuesday with a vote of no confidence against Justice Minister Morgan Johansson failing to pass by one vote, but the demands made by the lawmaker that cast the deciding vote have done nothing to dispel the uncertainty around the future of Sweden's NATO membership bid following Turkey's abrupt move to obstruct it.

Former Iranian Kurdish Peshmerga fighter turned independent lawmaker Amineh Kakabaveh's vote against a motion that the government of Prime Minister Magdalena Andersson threatened to resign over if it passed, came after Andersson's Social Democrat party publicly reaffirmed the past agreement that elected the government. The agreement calls for greater cooperation with the Syrian Kurdish Democratic Union Party (PYD), describes Turkish demands that the People's Protection Units (YPG) and Women's Defense Units armed wings be formally designated as terrorist organizations as "unacceptable", and calls for the release of Turkish opposition politician Selahattin Demirtaş, who was jailed by Ankara in 2016 for alleged ties to the Kurdistan Workers' Party (PKK) and subsequently on charges of "insulting" President Recep Tayyip Erdogan.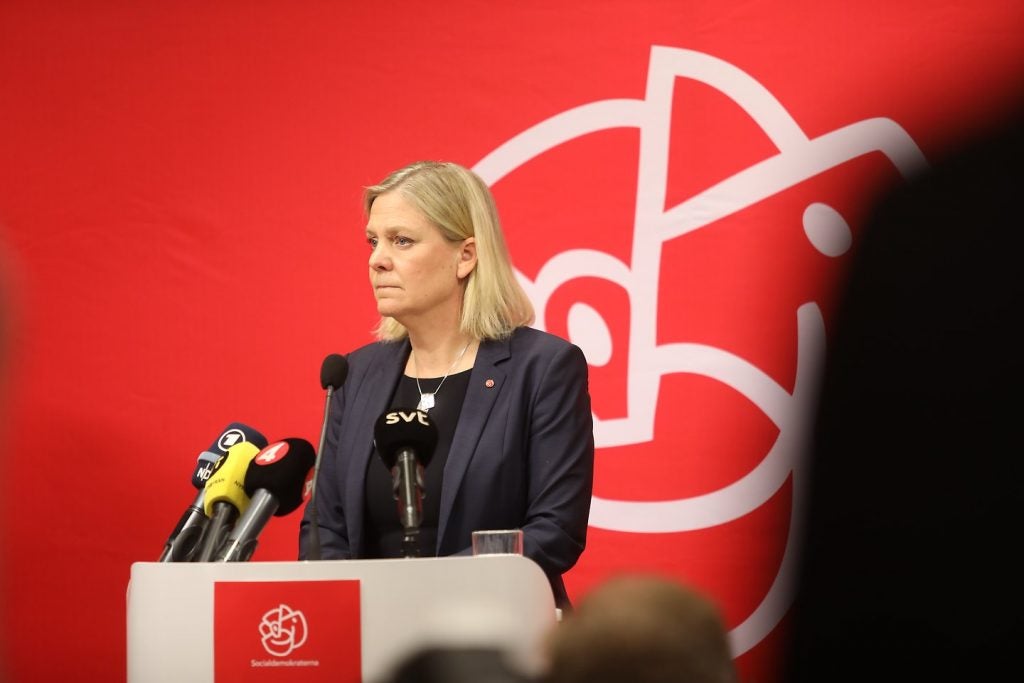 The reaffirming of the agreement is a proverbial red rag to Ankara, which in recent days has demanded that both Sweden and Finland designate the PYD and YPG as terrorist organizations, extradite alleged PKK sympathizers and members of the Gulenist movement, and withdraw export restrictions on military hardware among other things as pre-conditions for its approval of Stockholm and Helsinki's accession to NATO.

Likely to further anger Ankara is a report by Swedish newspaper Expressen that efforts by the Social Democrats to woo Kakabaveh included requesting "influential" Syrian Kurdish politicians in PYD-ruled parts of northeastern Syria to contact her and request her to support the government. However, Kakabaveh denied that she had been contacted by the politicians, telling the newspaper that even if they had contacted her, they did not influence her vote.

While Andersson's government has won a respite, Kakabaveh has since threatened to vote against the government's budget when it is presented next week, unless she is able to personally negotiate with Social Democrat party secretary Tobias Baudin or Johansson on what she says is the government's failure to live up to what she says was promised in support for the Kurdish cause.