India Expands Vietnam Ties With Mutual Logistics Pact, Joint Vision Statement
India's Defence Minister Rajnath Singh visited Vietnam from June 8-10, 2022. During the visit 12 High Speed Guard Boats (HSGB) were handed over to the Vietnam Border Guard. The two nations signed a 'Joint Vision Statement on India-Vietnam Defence Partnership towards 2030'. A Mutual Logistics Support pact, the first ever by Vietnam, was also signed. He called on President of Vietnam Nguyen Xuan Phuc, Prime Minister Pham Minh Chinh and Minister of National Defence General Phan Van Giang.
Rajnath Singh held bilateral talks with General Phan on June 8 and discussed initiatives to further expand bilateral defence engagements. The Joint Vision statement was signed after this meeting, which will significantly enhance the scope and scale of existing defence cooperation, is the longest term vision signed by Vietnam. The Mutual Logistics Support pact will aid Indian deployments to the South China Sea and streamline logistics requirements during bilateral exercises and training. Both ministers also agreed for early finalisation of the $500 million defence Line of Credit (LoC) extended to Vietnam in 2016.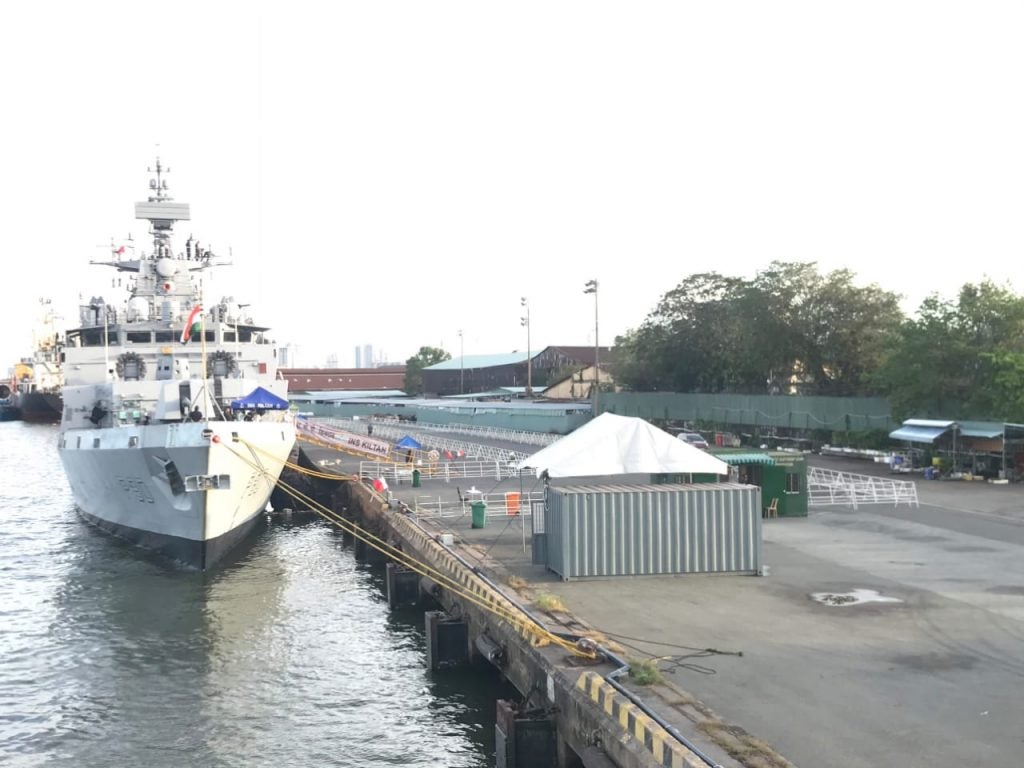 Rajnath Singh witnessed the handover ceremony of HSGBs during his visit to Hong Ha Shipyard on June 9. The 12 boats were constructed under a $100 million defence LoC extended to Vietnam in 2014. Larsen & Toubro (L&T) was awarded the contract in 2016. The first five boats were built in L&T's shipyard in India and the other seven in Hong Ha Shipyard with technology transfer. The first HSGB was handed over by L&T in 2020. The first Hong Ha produced HSGB was launched in 2021. Rajnath Singh expressed confidence that the project will be a precursor to many more cooperative defence projects between India and Vietnam and pitched the ability of India's domestic defence industry to meet global requirements.
Rajnath Singh also announced a gift of two simulators and a $1 million grant towards establishing a foreign language and IT Lab at Air Force Officers Training School in Nha Trang. He noted that India provided basic flying training to 10 Vietnamese pilots in the Air Force Academy in India. An Army Software Park being established at Telecommunications University, using a 2016 Indian grant of $5 million, will be ready in 2023. A two member Indian Army training team has been deputed to this university since 2015 to impart English and IT training.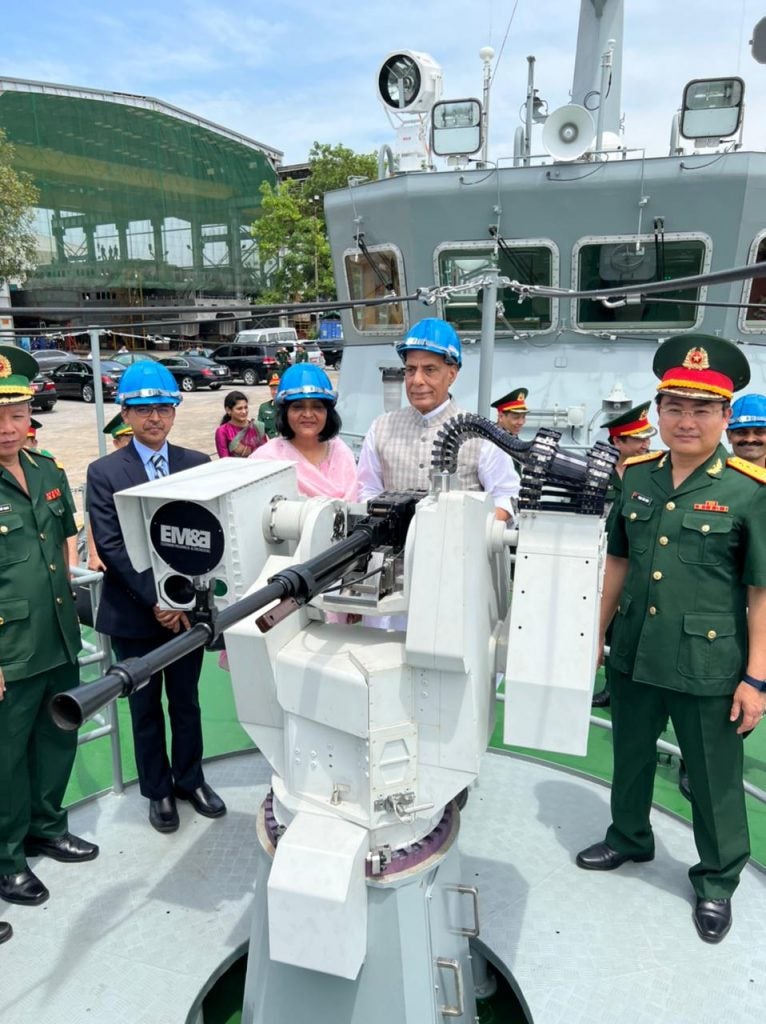 The minister began his official visit by paying respects to late President Ho Chi Minh at his Mausoleum in Hanoi. He visited the Military History Museum in Hanoi. Vietnam is an important partner in India's Act East policy and the Indo-Pacific vision. The two nations are also celebrating the 50th anniversary of bilateral diplomatic relations. India and Vietnam have shared a Comprehensive Strategic Partnership since 2016 and defence cooperation is a key pillar of this partnership. Bilateral defence engagements have expanded to include defence policy dialogues, capacity building and training programs, cooperation in UN peacekeeping, ship visits and bilateral exercises.
India is offering multiple defence systems to Vietnam and is reportedly considering gifting a Khukri class corvette. The Indian Navy was heavily involved in setting up Vietnam's naval aviation wing, providing training and support. Indian firms have supplied equipment for Vietnam's submarines and landing craft. India also provides support to Vietnam's Su-30 fleet. General Phan invited Indian MoD officials and Indian defence firms to attend the Vietnam International Defence Exhibition that is slated for late 2022.