Slovakia to Repair and Modernize Ukrainian Armored Vehicles
Slovakia's Defense Minister Jaroslav Naď has confirmed that Slovakian Defense company Konstrukta Defence will repair and upgrade Ukrainian armored vehicles.
Nad announced on twitter, on 2 May, that "Konstrukta Defense is starting to repair and modernize Ukraine's military equipment." He went on to note that 'dozens of BRDM-2' will be among the first vehicles to be repaired and modernized.
Martina Koval Kakascikova, a Slovakian defense ministry spokesperson confirmed that Konstrukta Defence has "concluded a contract with the Ukrainian side on repairing and modernizing Ukrainian military technology."
Konstrukta Defence has experience with a wide variety of armored vehicles and produces a number of self-propelled guns including the ZUZANA 2. As the latest phase of the war continues in the more open country of the Donbas, Ukraine's BRDM-2 armored reconnaissance vehicles will become increasingly important for scouting. Some of these vehicles have previously been modernized by the Mykolayiv Armored Plant to the BRDM-2L1 standard.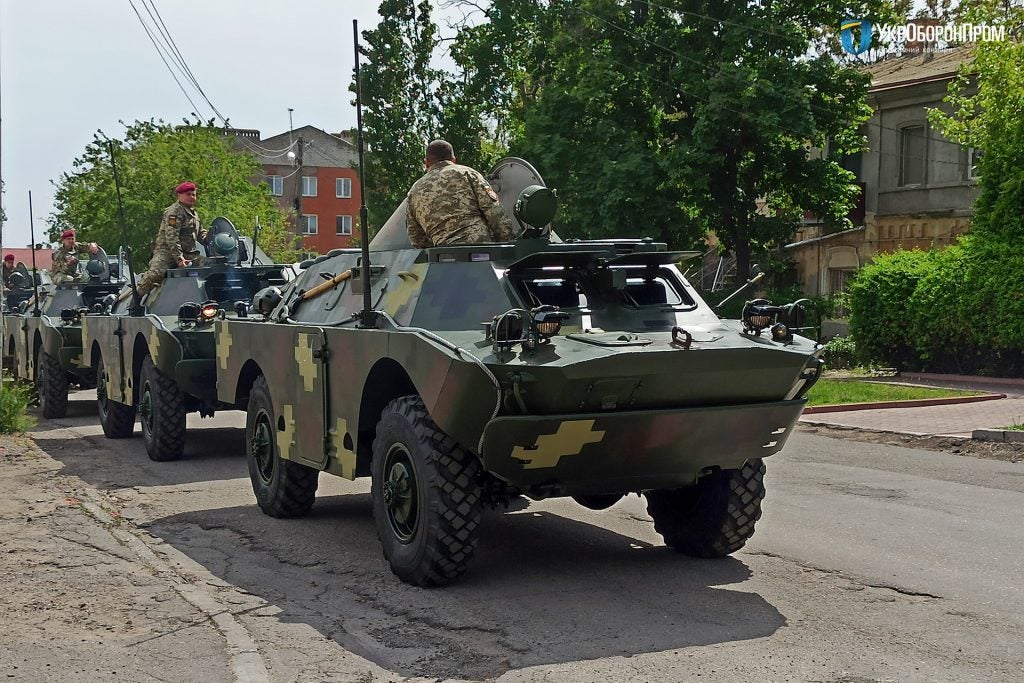 In April, Ukraine reached out to several neighbouring countries, including the Czech Republic and Slovakia, asking if they could repair and modernize Ukraine's armored vehicles. Jaroslav Naď confirmed at the time that "we were asked by Ukraine whether our companies would be able to repair damaged Ukrainian equipment. That is, the damaged equipment would come to Slovakia, we would repair it and the equipment would return to Ukraine."
Konstrukta Defence have a maintenance and repair operation in Moldava nad Bodvo, in the east of Slovakia. The facility was established in 2019 to service vehicles of the Slovakian armed forces.
Header image: Maintenance and repair operation in Moldava nad Bodvo (Konstrukta Defence)