AeroVironment, Maker of Switchblade, Donates Drones to Ukraine
AeroVironment, manufacturers of the Switchblade loitering munitions and Puma UAS being sent to Ukraine by the US are also independently sending some small reconnaissance drones. The company have donated more than 100 of their Quantix Recon unmanned aircraft systems.
The Virginia based company announced yesterday that the donation had been presented during a face-to-face meeting last week between the Ambassador and the Defence Attaché at the Embassy of Ukraine and AeroVironment chairman, president and chief executive officer Wahid Nawabi.
Nawabi said: "As the Ukraine military's fight to protect their homeland and defend their nation's freedom against Russia's invasion intensifies, their need for solutions that can offer force protection and force multiplication capabilities continues."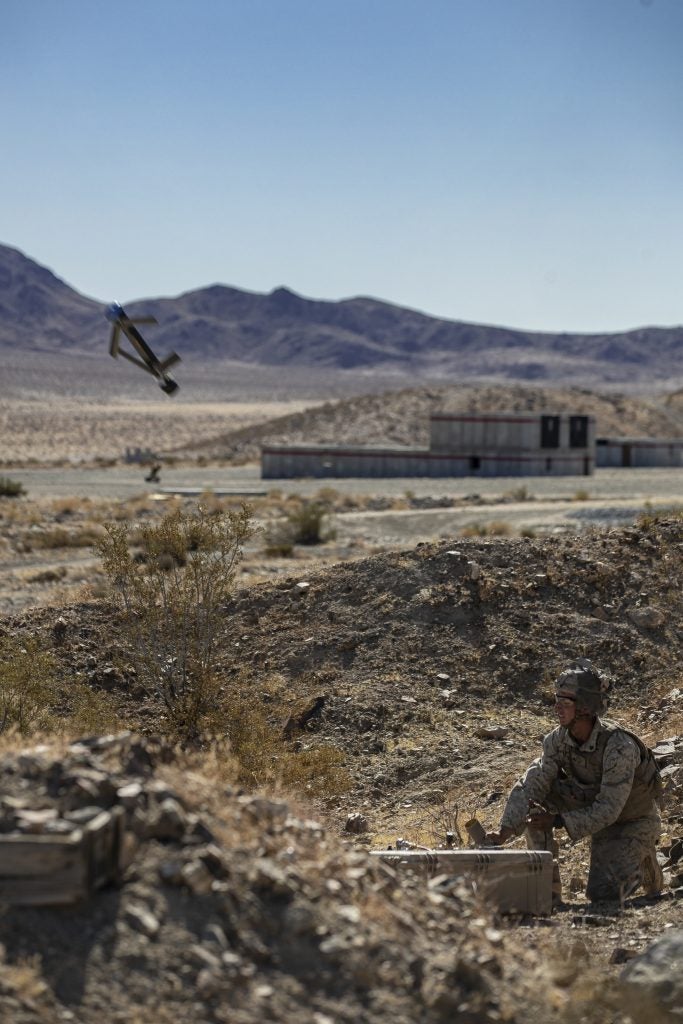 AeroVironment's Switchblade loitering munitions have made news in recent weeks with the US government's decision to send Ukraine an unspecified number of the loitering munitions. The US will also be providing quantities of AeroVironment's RQ-20 Puma winged reconnaissance drone.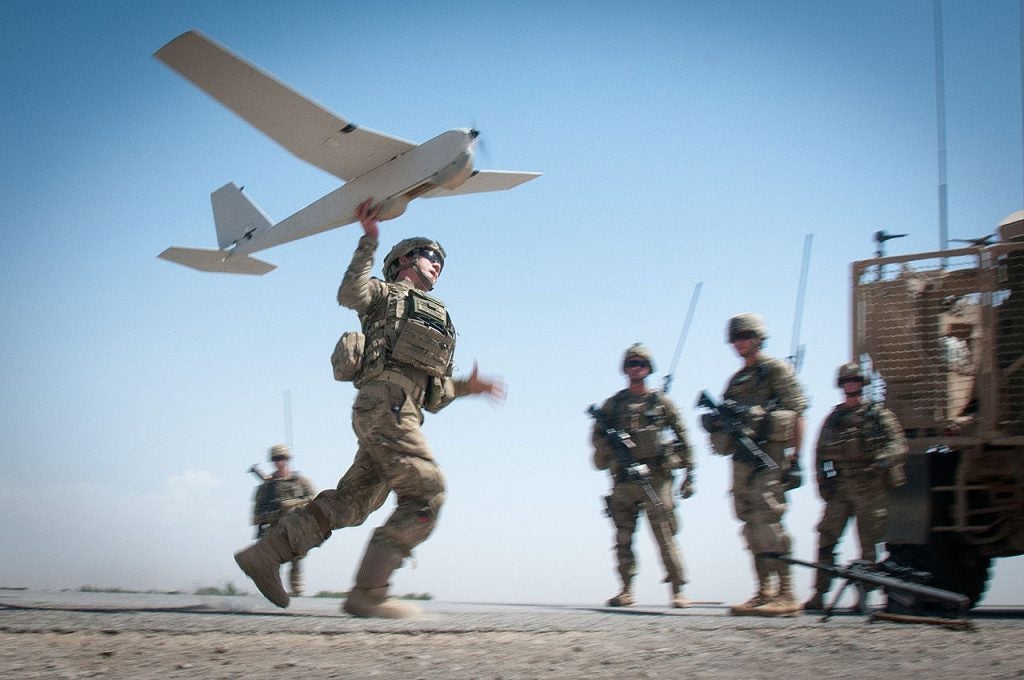 According the AeroVironment the first batch of donated Quantix Recon drones will ship this week with more to follow. AeroVironment also confirmed that the operational training for the donated systems would be provided at no cost. Nawabi went on to say in the announcement that:
"this donation will provide operators with a tool that can fly undetected by enemy forces and unaffected by radio frequency jammers to deliver accurate and rapid reconnaissance of remote, inaccessible areas of the dynamically changing battlefield.

Using the actionable intelligence gathered by the Quantix Recon, operators can conduct quick mission planning and verification to help keep Ukrainian ground forces out of harm's way. AeroVironment is honored to support the people of Ukraine."
AeroVironment describe the 5lb/2.3kg vertical takeoff and landing (VTOL) Quantix Recon drones as a "lightweight, easily deployable, fully automated reconnaissance solution that provides on-demand actionable intelligence using high-resolution, georeferenced terrain, vegetation and infrastructure imagery."
The drones can be deployed in 5 minutes and feature an RF Silent mode which helps prevent detection and jamming. They have a 45 minute flight time, are capable of reaching a maximum altitude of 7,500 feet/2,300m and can complete 40km round trips.
With the conflict in Ukraine entering a new phase in the open country of Donbas capable drones will offer important local intelligence on enemy positions and movements. Ukraine has already put all manner of Drones, from small off the shelf commercial quadcopters to large ordnance carrying UAVs, to use during the fighting.