Israel Successfully Tests Iron Beam Laser Air Defense System
On April 14, the Israeli Ministry of Defense reported that the Iron Beam laser air defense system developed by Elbit Systems and Rafael Advanced Defense Systems had been successfully tested. In a statement on the matter, the Ministry of Defense said, "IMOD's DDR&D and Rafael successfully completed tests with a high-power laser interception system against steep-track threats. The demonstrator successfully intercepted UAVs, mortars, rockets, and anti-tank missiles in multiple scenarios."
Israeli Defense Minister Benny Gantz, who approved a "significant" budget for the development and supply of the Iron Beam system in recent weeks, said that energy-based weapons with a powerful laser are a very important game changer and that this system will make a great contribution to neutralizing the capabilities of enemy forces. Gantz also said, "Every effort is being made to make the system operational as soon as possible and enable an efficient, inexpensive, and innovative protection umbrella,"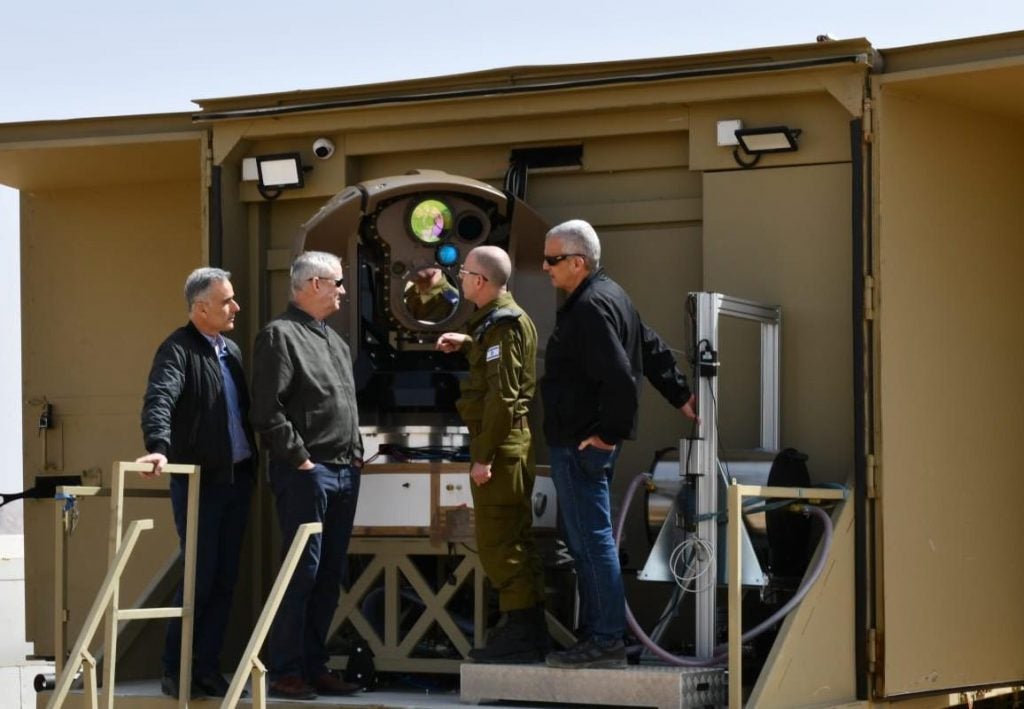 Head of R&D at the DDR&D in the Ministry of Defense, Brig. Gen. Yaniv Rotem said, "the completion of these innovative tests using a high-power laser is just the beginning of our vision. This is the first time we've succeeded in intercepting mortars, rockets, and UAVs from such challenging ranges and time intervals. The laser is a game-changer thanks to its easily operated system and significant economic advantages. The next step is to continue the development and initial system deployment within Israel. Our plan is to station multiple laser transmitters along Israel's borders throughout the next decade. We will continue to simultaneously develop advanced capabilities, including the aerial laser."
The system, which was first shown to the public at the Singapore Air Show in 2014, is the most recent addition to Israel's multi-layered air and missile defense umbrella, which protects against a wide range of air threats such as artillery rockets, UAVs, mortars, and ballistic missiles. The system, which will be integrated into Israel's existing air defense network, neutralizes the threat by focusing laser energy intensely and precisely on the target, destroying or neutralizing ballistic missiles, rockets, UAVs, and other autonomous weapons that pose a threat to Israel.
According to public sources, the system can be used in all weather conditions, can focus on multiple targets at once and is able to intercept the same target multiple times. The system is also able to cause damage at various levels, while minimizing environmental damage as there is no risk of the weapon falling into civilian settlements in the event of a system failure.
In comparison to other defense systems, Iron Beam has two significant advantages for Israel. The first is that the number of shots per target is unlimited. Iron Beam's can continue firing indefinitely if the sources of power remain constant. The system's cost is the secondary reason. Despite the high development costs, the system minimizes engagement costs (firing, repair and maintenance). A Tamir missile used in Iron Dome, for example, costs tens of thousands of dollars, whereas each firing of an Iron Beam system is said to cost $3.50. This aids the system in reversing the country's economic equation, which differs significantly from other available means of protection against the threats Israel faces.