Updates: War In Ukraine (30 March)
Despite Russian assurances yesterday that they would reduce operations around Kyiv and the northern Ukrainian city of Chernihiv it appears that fighting in those areas has continued. The governor of the Chernihiv region, Viacheslav Chaus, told press that Russian forces "attacked Nizhyn and Chernihiv. Mostly Chernihiv. Again, part of the civilian infrastructure was destroyed."
A UK Ministry of Defence assessment yesterday suggested that Russian forces around Kyiv had lost the initiative and that it is "almost certain that the Russian offensive has failed in its objective to encircle Kyiv." Elsewhere, however, Russia has renewed pressure, pushing up reserves to connect gains southeast of Kharkiv and Izyum with its front line in Luhansk in an effort to solidify their front.
Following the latest round of talks in Istanbul yesterday, the Kremlin's spokesman Dmitry Peskov told press that "we cannot, put it this way, at present state there have been any breakthroughs, anything very promising," laying blame on Ukrainian negotiators.
The UN refugee agency, the UNHCR, reports that the number of refugees fleeing Ukraine has now passed 4 million, with an estimated 4,019,287 people crossing into neighbouring countries.

Ukraine's Prime Minister Denys Shmyhal stated yesterday that Ukraine's losses as a result of the war likely topped $1 trillion. He said "We lost bridges, roads, housing, buildings. The losses of our economy are over $290 billion. The figures are growing daily."
Check out our earlier updates on Ukraine here.
This feed timestamps using local Eastern European Time (EET).
---
Updates
2:05AM (EET) – The UK's director of Government Communications Headquarters (GCHQ) Sir Jeremy Fleming has suggested that their have been instances of Russian troops have sabotaging their own equipment. As a speech at the Australian National University, Fleming said: "We've seen Russian soldiers short of weapons and morale – refusing to carry out orders, sabotaging their own equipment and even accidentally shooting down their own aircraft," he continued, "We believe Putin's advisers are afraid to tell him the truth."
12:50AM (EET) – A US defense official has told press that their are signs that Russian forces have begun to pull out of the area of theChernobyl Nuclear Power Plant in Pripyat. "Chernobyl is (an) area where they are beginning to reposition some of their troops — leaving, walking away from the Chernobyl facility and moving into Belarus. We think that they are leaving, I can't tell you that they're all gone." the US official said.
---
10:28PM (EET) – Earlier today President Biden spoke to President Zelensky, Biden confirmed that the "US intends to provide Ukraine with $500M in direct budgetary aid and reviewed additional sanctions and humanitarian assistance announced last week." While President Zelenskyy gave an update on Ukraine's latest round of negotiations with Russia.
---
9:37PM (EET) – According to Google's Threat Analysis Group COLDRIVER, a Russian-based threat actor, has reportedly targeted the militaries of multiple Eastern European countries and an undisclosed NATO Centre of Excellence.
---
8:20PM (EET) – CNN reports that the US Department of Defense will increase production on both Stinger and Javelin missiles. The Stinger production had been dormant until recently when it restarted to fulfil a foreign military sales order. The report estimates that Javelin can be produced at a rate of more than 6,000 a year
---
6:05PM (EET) – Over the past few days a number of sea mines have been detected off the Turkish and Romanian coasts. Both Russia and Ukraine accuse the other of sowing minefields along Ukraine's coastal regions but regardless of who placed the mines some have no floated out of the war zone and pose significant risks to international and local maritime vessels. Yusuf Cetiner has more on the mines in our latest story.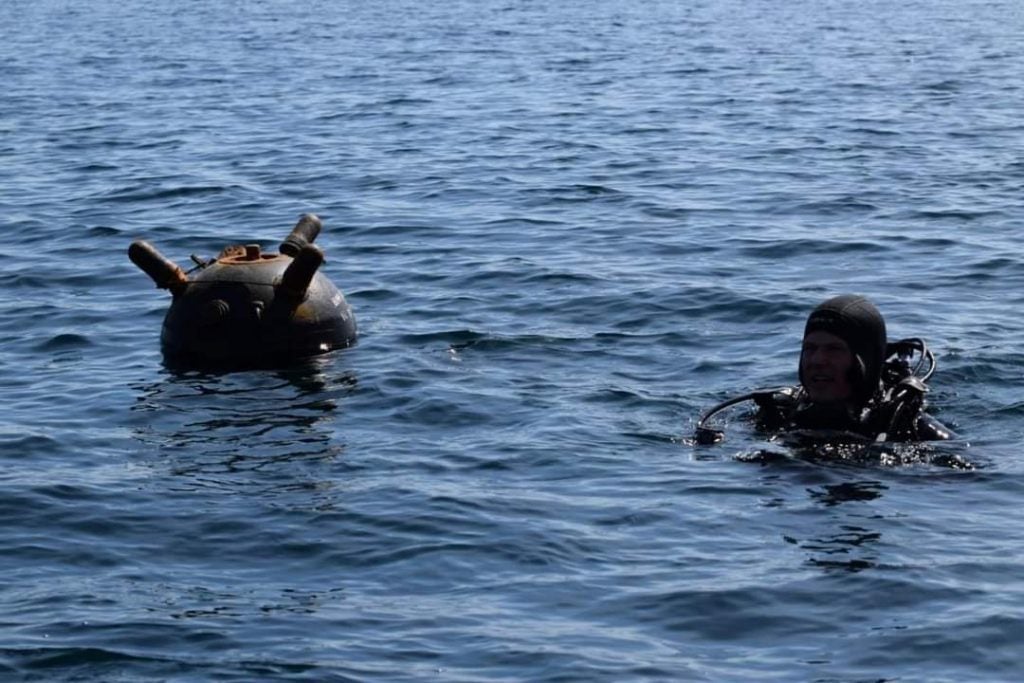 ---
4:28PM (EET) – The Ukrainian Ministry of Defense has shared their daily outline of Russian losses in an infographic. They claim Russia has suffered 17,300 casualties and lost 605 tanks and 131 aircraft. These claims have not been independently verified.
---
3:05PM (EET) – Norway has announced the donation of a further 2,000 M72 LAW anti-tank weapons to Ukraine. A Norwegian Ministry of Defense statement confirmed that the weapons had already been shipped. This is in addition to a previous shipment of 2,000 M72s and a humanitarian aid package worth $230 million.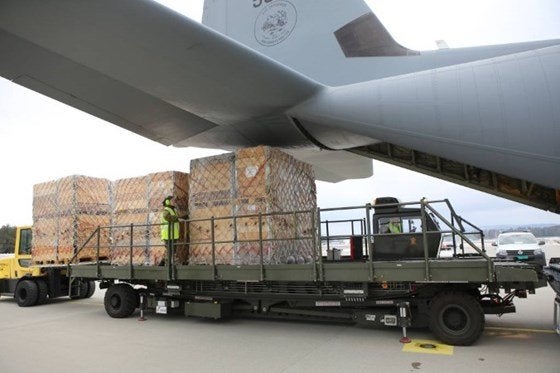 ---
2:40PM (EET) – OSINT analysts Oryx have updated their verified list of Ukrainian equipment losses, including trucks and UAVs.
---
2:16PM (EET) – The UK Ministry of Defence has shared their latest map of the situation on the ground in Ukraine.
---
1:45PM (EET) – OSINT analysts Oryx have updated their verified list of Russian losses, including artillery, MT-LBs and a Buk air defense system.
---
1:06PM (EET) – The Russian Ministry of Defense has released their daily update on the "special military operation". They claim to have destroyed several Ukrainiam command posts, shot down 10 UAVs and destroyed a number of Ukrainian air defense systems, including an S-300. They claim to have destroyed 124 aircraft and 77 helicopters, and 1752 tanks and armored vehicles. These claims have not been independently verified.
---
12:10PM (EET) – The UN Refugee Agency has announced that 4 million people have fled Ukraine with a further 6.2 million displaced within the country. Yesterday, Ukraine's Prime Minister Denys Shmyhal announced the launch of a program to help Ukrainians to stay in Ukraine, with compensation for utilities to those who provide housing for free. As well as monthly payments for internally displaced persons and financial help for those who have lost their jobs.
---
08:30AM (EET) – The UK Ministry of Defence believes that some Russian units suffering heavy losses have been forced to return to Belarus and Russia to reorganise and resupply. This may be in reference to the 1st Guards Tank Army, elements of which have reportedly left Ukraine. Read our story on this here.