[EnforceTac 2022] Schuberth: A head full of modularity
Since modularity is a big trend among firearms, with good reason, it should not surprise us that other kinds of equipment are posed to follow. The Helmet P110N from Schuberth is a good example.
Schuberth GmbH is a company with a long and illustrious history of producing protective Headgear; mainly Motorcycle and Racing helmets. To expand their business, they used their acquired skills and added police helmets to their production line. Enter the P110N. Behind this designation is a Modular system, that allows the customization of the equipment to the wearer, as well as the task. The helmet shells, for example, no longer abide by"one size fits all" but come in ergonomically adapted sizes, reducing the weight for the smaller models down to 1.4 kilogram, 500 gram less than the biggest models.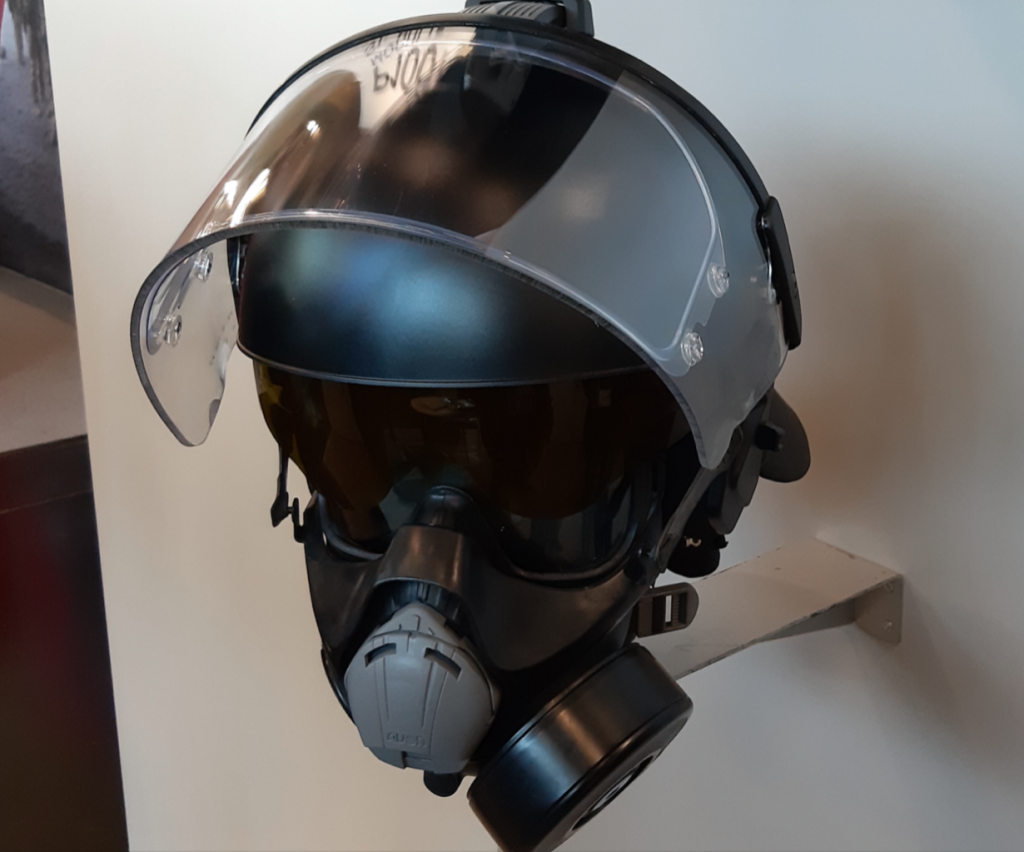 Further adjustments are possible, if you choose the right variant. Two are available, standard and the improved LPA, the latter having an adjustment knob that tightens, or loosens the fit of the helmet.
A wide range of options can also be used for the face. Solid mouth guard, clear mouth guard, clear mouth guard with communication holes or different gas masks. Depending on the threat situation, the officers can be equipped with the appropriate protection.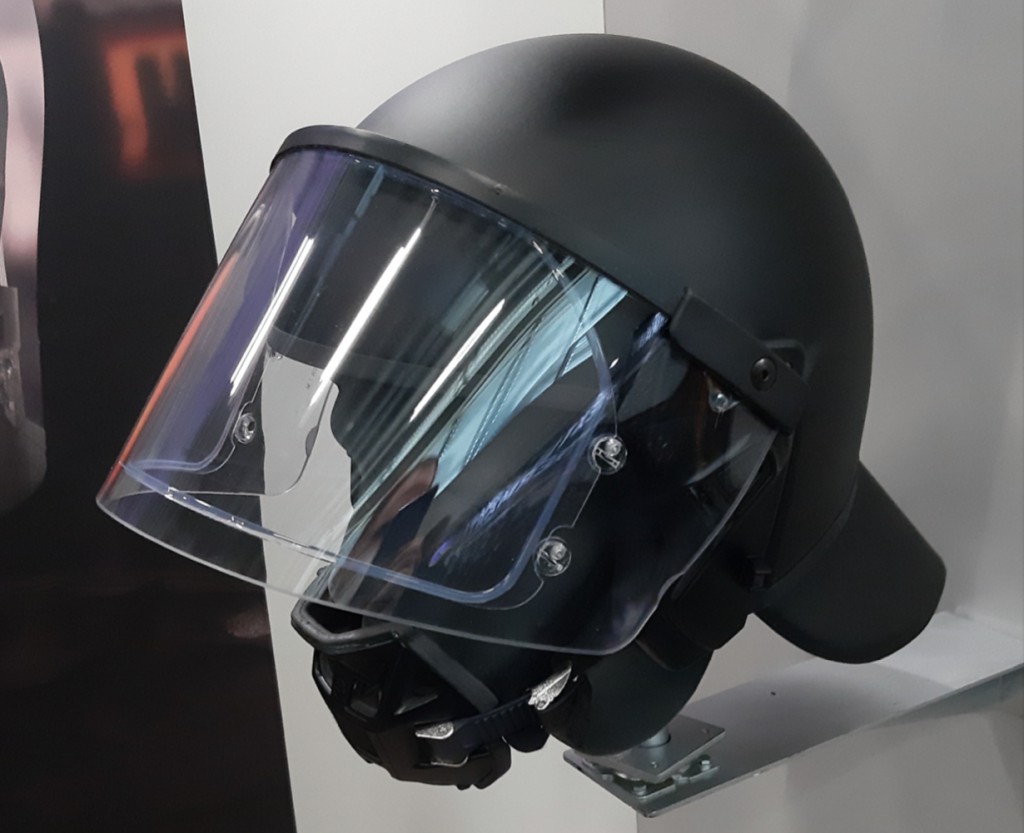 But there was an upgrade, that was presented with particular pride: The Laser protection visor. It is intended to be used on the LPA, yet the standard type is full compatible. It is an extra protective layer, that can be lowered by using an ambidextrous slider. When used it prevents Lasers from damaging the eyes of the policeman, but can be removed with great ease if becoming a hindrance, p.a. in a dark room.
It was developed in close cooperation with Zürich Police to counter the growing laser threat in riot control. Depending on the maintenance and use, the life expectancy of these helmets is about 10 years. Quite durable compared to its competitors, which usually only last for 5 years.
---
This article was written by Aexander Straube is a German freelance writer, chief editor of FIPS and author of the book on the German gun debate.