US Marines Hope to Draw In Recruits with Anime-Style Posters
America's most recent military advertisements did not see a particularly warm reception. The army's attempt at attracting recruits from outside its traditional pool with short animated ads under the banner of "the calling" were attacked by both the American right and left. Media attention fixated on the story of Emma: a college-graduate with two moms who operates the Patriot Missile Defense System. Much of the American right derided the commercial as "woke" while elements on the left saw it as an attempt to subvert leftist movements for a militarist, nationalist agenda.
The army's other recent ad campaign, "What's your warrior", utilized exaggerated video-game-esque ads advertising auxiliary positions such as cook or doctor who were referred to as "The Replenisher" and "Virus Hunter" respectively. The end result was hard to take seriously but perhaps it did contribute to adding more virus hunters and replenishers to the force.
By contrast, the US Marine Corps has long been seen as having some of the best marketing in the entire US armed forces. Recently, US Marine Corps recruiter Staff Sergeant Arthur Chou made waves by taking inspiration from JSDF advertising tactics and ordering anime-style recruitment posters based on vintage recruitment posters from the WWI and WWII era to supplement the typical assortment of props in USMC recruiting stations. The burly marines on the originals were replaced with cute anime girls sporting more modern Marine uniforms and equipment.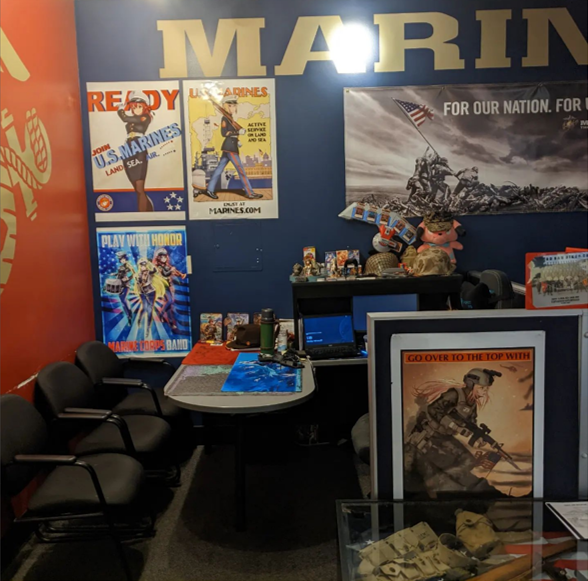 Sgt. Chou told Task & Purpose that the posters are part of a later assortment of non-standard recruiting station décor; these all draw a lot of attention and help connect with potential recruits. The Sergeant also presents copies of the posters as gifts to recruits who successfully make it past boot camp. According to Sgt. Chou:
"The whole reason I made these posters was to break the stereotype. […] People think we're all crazy and buff, but we're people too. All the best Marines I know, they're not even big, they just have a lot of heart. They're just trying to become better."
The posters seem to also have gained fans higher up in the command chain with Sgt. Chou saying a colonel and a master gunnery sergeant count among those who have purchased copies.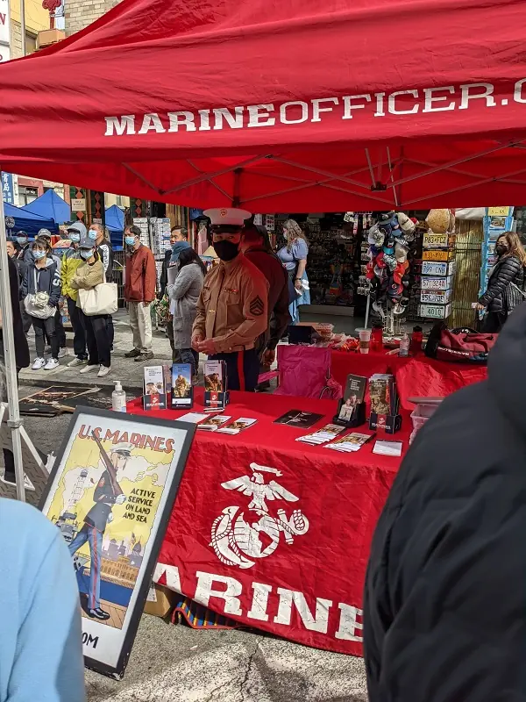 The Garand-equipped blonde Marine on the poster which gained the most internet attention (see the header image), is thought to be based on Violet Evergarden, the main character of the show Violet Evergarden. The anime follows the story of the titular veteran child soldier who attempts to reintegrate into society following the conclusion of a world war by working as a ghost writer tasked with writing letters conveying the emotions of customers of the CH Postal Company. There is a bit of irony to be found with using a character from an anti-war work to recruit Marines but if it works, it works.