Report: THAAD Destroyed Houthi Ballistic Missile In First Operational Use
A Terminal High Altitude Area Defense (THAAD) system operated by the United Arab Emirates intercepted a ballistic missile launched by Yemeni Houthi militants as part of an attack on Abu Dhabi. The interception is the first known operational use of the missile defense system.

Two sources that spoke to Defense News on condition of anonymity said that the midrange ballistic missile intercepted by the THAAD system targeted an Emirati oil facility near Al-Dhafra Air Base. The capital of the UAE was also attacked using drones and cruise missiles on 17 January, with Emirati authorities reporting that two Indian and one Pakistani employees of the Abu Dhabi National Oil Company were killed and six others injured as a result of oil tankers exploding at the state-owned oil company's Mussaffah oil storage facility. Abu Dhabi's international airport was also struck, although only minor damage and no casualties were reported.

The Emirati Ambassador to the United States, Yousef Al Otaiba, confirmed last week Houthi claims to have used a combination of drones, cruise missiles and ballistic missiles in the attack. At a virtual event sponsored by the Jewish Institute for National Security of America, he said:

"Several attacks, a combination of cruise missiles, ballistic missiles and drones, targeted civilian sites in the UAE. Several were intercepted, a few of them (weren't), and three innocent civilians unfortunately lost their lives."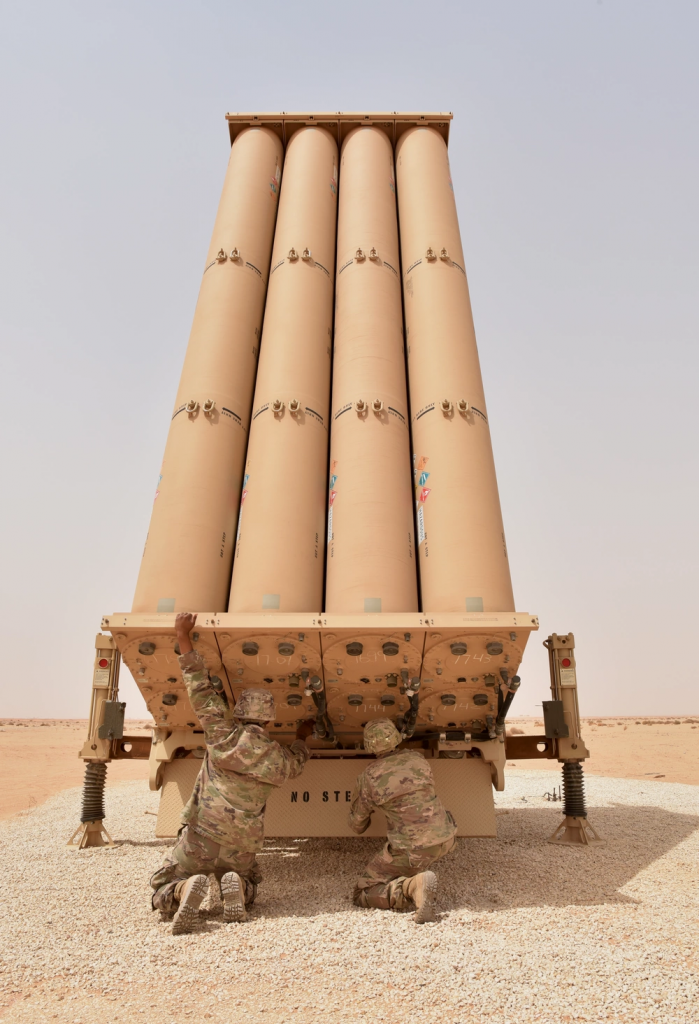 U.S. Central Command confirmed to Defense News on Friday that a "potential inbound threat" had forced U.S. service members at Al-Dhafra into their bunkers in a "heightened alert posture" for about 30 minutes on Sunday night, with airmen directed to keep protective equipment close for 24 hours after an "all clear" was called at 9:27 pm local time. According to spokesperson Capt. Bill Urban, the incident had no "mission impact" on the air base, which also hosts French forces.

After the attack, the UAE's Director of National Intelligence, Ali Al Shamsi traveled to Washington, meeting with White House officials including National Security Adviser Jake Sullivan and American lawmakers alongside Al Otaiba. Following the meetings, President Joe Biden indicated that a request by the UAE to redesignate the Iranian-backed Houthis as a Foreign Terrorist Organization was "under consideration". The Biden administration had revoked the designation, hastily applied in the closing days of the Trump presidency, in a diplomatic push aiming to restart peace talks to end Yemen's Civil War. However, shortly after the designation was revoked in early 2021, the Houthis mounted an offensive into the Maarib Governorate in Yemen's north.

The UAE was the first export customer of THAAD, which is capable of intercepting short-, medium- and long-range ballistic missiles, signing a contract for their purchase in 2011. The first Emirati THAAD operators completed their training in 2015 and 2016. According to the UAE's embassy in Washington, Emirati Crown Prince Mohamed Bin Zayed called Secretary of Defense Lloyd Austin on Wednesday to discuss "urgent steps" that could be taken to bolster Emirati defenses against future attacks. However, neither the embassy or the Department of Defense have been willing to provide additional details about what requests have been made by Abu Dhabi.