Kazakh Security Forces Cleared To "Fire Without Warning" On Protesters
President of Kazakhstan Kassym-Jomart Tokayev has authorized security forces cracking down on a nationwide wave of anti-government protests to "fire without warning", as troops from Russia, Belarus, Kyrgyzstan and other allies continue to flow into Kazakhstan following a request for support to the Collective Security Treaty Organization after the protests spiraled into violence.

In a televised speech on Friday, Tokayev said that security forces would be authorized to use lethal force on protesters without warning, dismissing calls for negotiations with protesters as "nonsense". He claimed that security forces were dealing with "armed and well-prepared bandits, both local and foreign" that should be "destroyed".

The President claimed that 20,000 "bandits" had "attacked" Kazakhstan's largest city of Almaty, which saw government buildings burned and ransacked during the unrest. He blamed foreign "free media" and unspecified figures for inciting violence.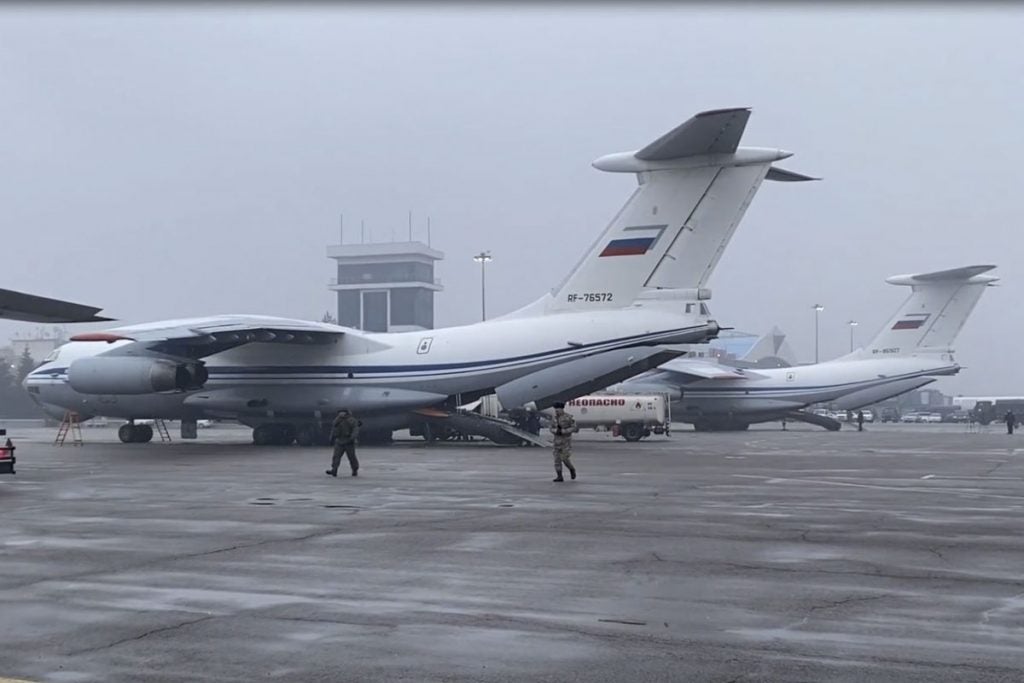 Russia's Defense Ministry says that Russian paratroopers deployed as "peacekeepers" are now guarding Almaty's international airport and other key infrastructure, following Tokayev's request for support. The airport, briefly taken over by protesters, is now the focal point for CSTO personnel arriving in Kazakhstan, with the alliance's secretariat stating that a contingent of 2,500 "peacekeepers" from several member nations will be initially deployed for a month. Kazakh authorities say that the CSTO "peacekeepers" have not been involved in any crackdowns so far.

Kazakhstan's government claims that 3,000 protesters have been arrested since the launch of what it says is an "anti-terror" operation, with police officials stating that 26 "criminals" had been "liquidated". Almaty city authorities now allege that some of the 18 police personnel reported killed in the unrest were beheaded, although independent verification of casualty claims on both sides remains difficult.

While Tokayev has pledged to reverse the doubling of fuel prices believed to be the spark for the boiling over of decades of resentment against government corruption and societal inequality, the hard line pushed in his Friday address would appear to close the door to further concessions to protester demands.