The Orion UAV Takes Down An Aerial Target For The First Time
The Russian Ministry of Defense released a video on Sunday, December 19, showing the Orion drone, developed by the Kronshtadt Group, hitting an air target for the first time while conducting air-target drills near the border town of Armyansk in north-western Crimea.
The Orion-E UAV uses a Kornet (9M133FM-3) ATGM-like missile situated in a launch container under the fuselage of the aircraft to hit a helicopter-type unmanned aerial vehicle (Horizon Air S-100) simulating a maneuvering air target shortly after it took off, according to the video released by the Ministry. The two vehicles took off 100 kilometers apart and Orion shot down the unmanned helicopter from a distance of 4 kilometers.
"The Orion UAV will greatly expand the combat capabilities of the Russian Armed Forces," the Ministry of Defense said after the test. "It not only conducts aerial reconnaissance for tens of hours at a great distance from the base airfield, but it also allows for immediate attack on exposed targets."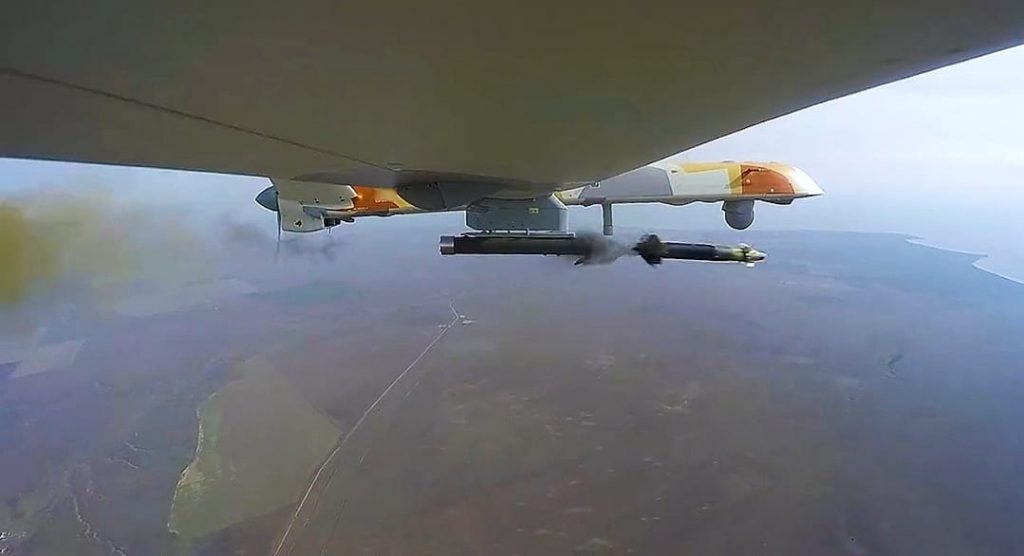 When a journalist asked if Orion would be able to deal with the Bayraktar UAVs that Ukraine bought from Turkey, Major General Alexander Novikov, the Russian Federation's head of Unmanned Aviation, said in the Vesti Nedeli program broadcast on the Rossiya 1 TV channel, "Not just Bayraktar, but any unmanned aerial vehicle."
The Orion unmanned aerial vehicle is the first MALE (Medium-altitude long-endurance) class UAV developed in Russia and constructed with Russian-made parts. The Orion UAV, which flew for the first time in 2017, took part in a number of combat missions in Syria. With the advancements it has achieved in these missions, it was improved, tested, and officially put into service by the Russians in 2020.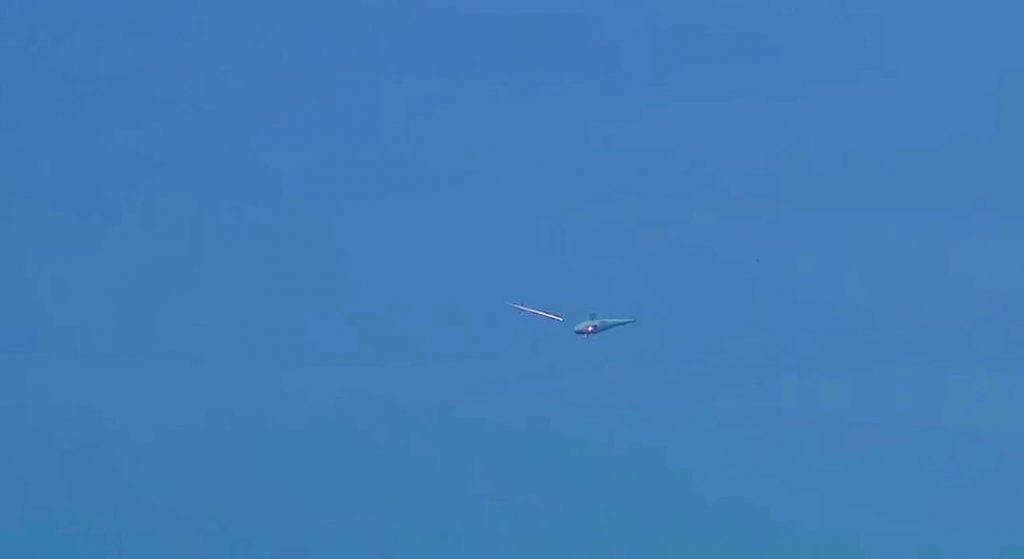 The Orion-E has a length of 8 meters, a wingspan of 16 meters, a maximum flight time of 24 hours, and a service altitude of 25,000 feet. It can perform a variety of tasks such as 3D mapping, laser marking, SAR / GMTI imaging, and signal intelligence. It can also carry a maximum weight of 1,000 kilograms and reach a high speed of 200 kilometers per hour.
The drone can carry ordnance in three fixed-points, two under the wing consoles and one under the fuselage, and can be armed with KAB-20, KAB-50 guided aerial bombs, UPAB-50 glide bombs, FAB-50 free-falling air bombs, and X-50 air-guided missiles.