Philippine & Japanese Navies Enhance Cooperation In Exercise
Philippine Navy (PN) and Japan Maritime Self Defense Force (JMSDF) ships conducted a passage exercise (PASSEX) off of Subic, Zambales. The exercise took place on November 14, with participating units including BRP Jose Rizal, JS Kaga, and JS Murasame. According to the official PN release of the PASSEX, the ships conducted a maneuvering exercise as well as a photo exercise. The release also highlighted the exercise's goal of enhancing cooperation and operational readiness between both navies.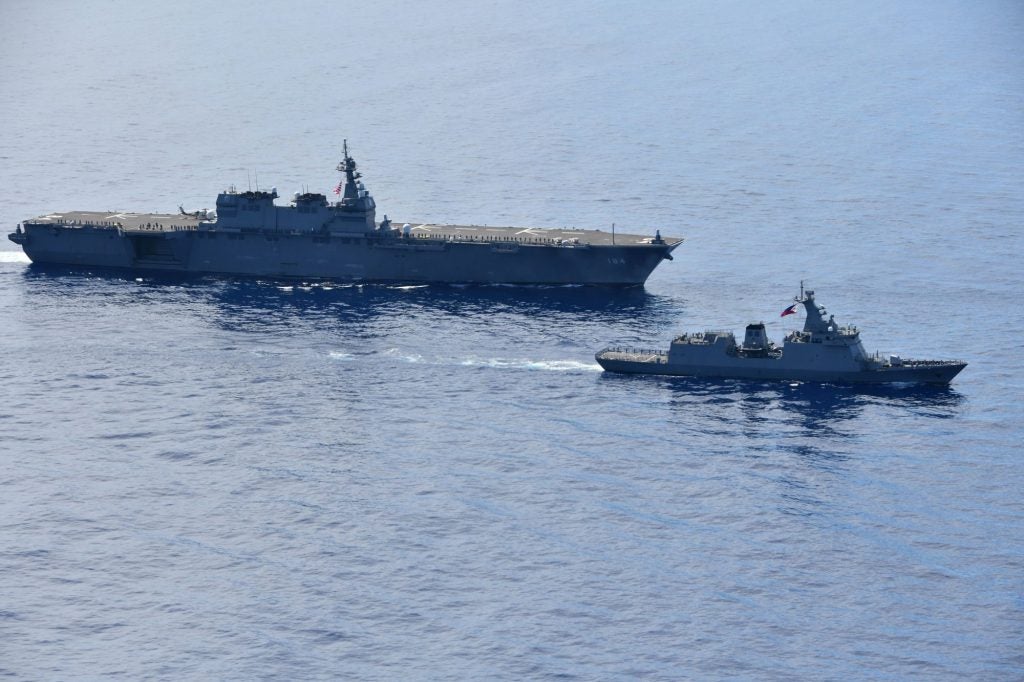 BRP Jose Rizal is the lead ship of the Jose Rizal-class of frigates. BRP Jose Rizal was commissioned on July 10, 2020, and the ship's first foreign exercise was the Rim of the Pacific (RIMPAC) exercise of the same year. Since then, the ship has taken part in various exercises and patrols. In the ship's most recent exercise, Exercise Pagbubuklod 2021, BRP Jose Rizal partook in several drills. These activities included surface-to-surface, anti-submarine, and surface-to-air drills.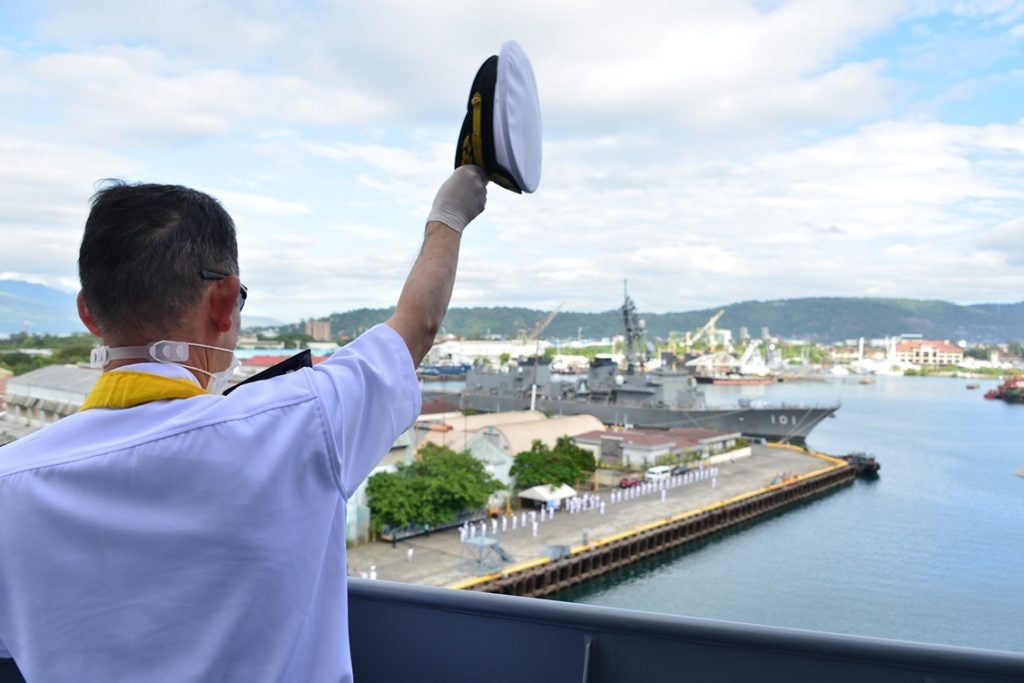 JS Kaga and JS Murasame previously spent two days in Subic Bay, from November 12-14, as part of a scheduled replenishment stop. Their visit to the Philippines follows a stop and exercise in Vietnam and is part of the JMSDF's Indo-Pacific Deployment 2021 (IPD 21). IPD 21 aims to enhance goodwill and cooperation with regional navies. For this, the JMSDF has deployed a surface unit centered around the Izumo-class helicopter destroyer JS Kaga with the Murusume-class destroyer JS Murasame and the Asahi-class destroyer JS Shiranui as escorts. The ships have four helicopters embarked, and are further escorted by an unspecified Soyru-class attack submarine, as well as a P-1 maritime patrol aircraft. After the PASSEX JS Kaga and JS Murasame proceeded into the South China Sea (SCS), where the unspecified Soyru-class and P-1 joined them, to train with the U.S. Navy in an anti-submarine warfare exercise. IPD 21 is due to wrap up by November 25.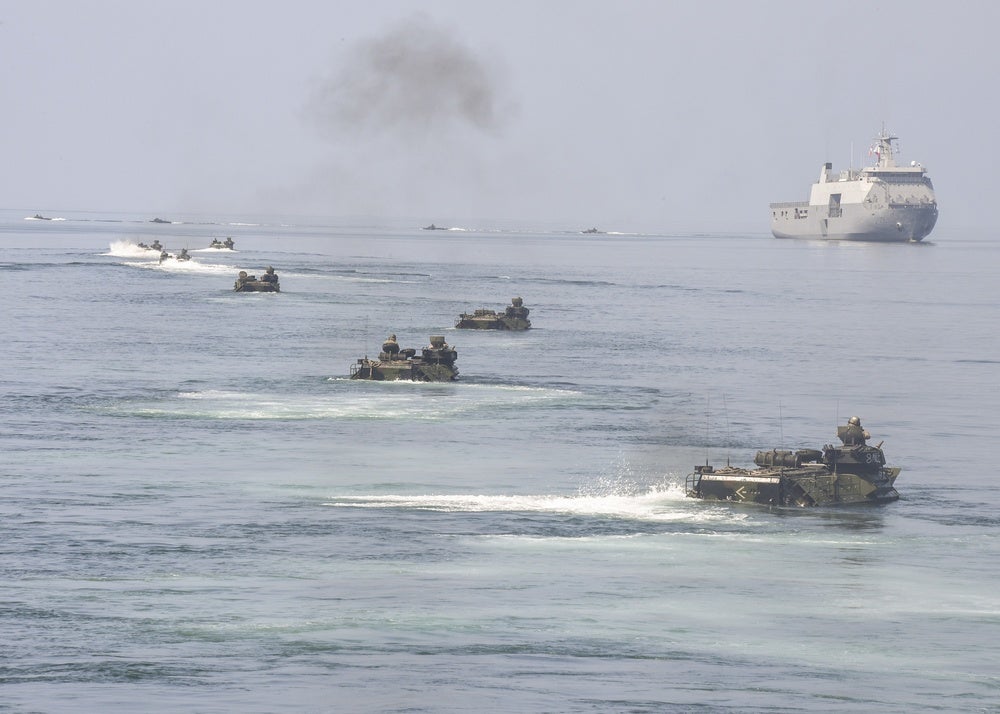 This PASSEX is one of the many exercises and defense interactions between the Philippines and Japan. Philippine and Japanese forces have recently conducted various exercises focused on humanitarian operations and disaster relief. Japan is also providing equipment to the Philippine Military. The Philippine Air Force (PAF) has procured Japanese air defense radars and is making use of previously donated TC-90 aircraft from Japan. The Philippine Coast Guard (PCG) is set to receive two new patrol ships from Japan. The desire for this relationship to deepen is seen by both nations, with a meeting in June demonstrating that interest.
Cover Header Photo Courtesy of Japan Maritime Self Defense Force