Ukrainian Foreign Minister: Eastern European Crises A Single "Hybrid Front"
Dmytro Kuleba, Ukraine's foreign minister, has described the crisis on the Poland-Belarus border, Minsk's threats to cut off natural gas transiting Belarus, and a Russian military buildup on its border with Ukraine as a single front of Russian hybrid attacks on Europe.

In an online briefing on Friday, he said that Ukraine had reinforced its border with Belarus to preempt Belarusian authorities attempting to drive migrants over the border between the two nations, and was working with its partners to minimize energy risks from an uncertain flow of Russian natural gas. However, he emphasized that the crises "must be considered comprehensively", saying that they and the Russian "preparations for a new stage of aggression against Ukraine" had to be considered as a single "hybrid front" of Russian aggression against the Euro-Atlantic.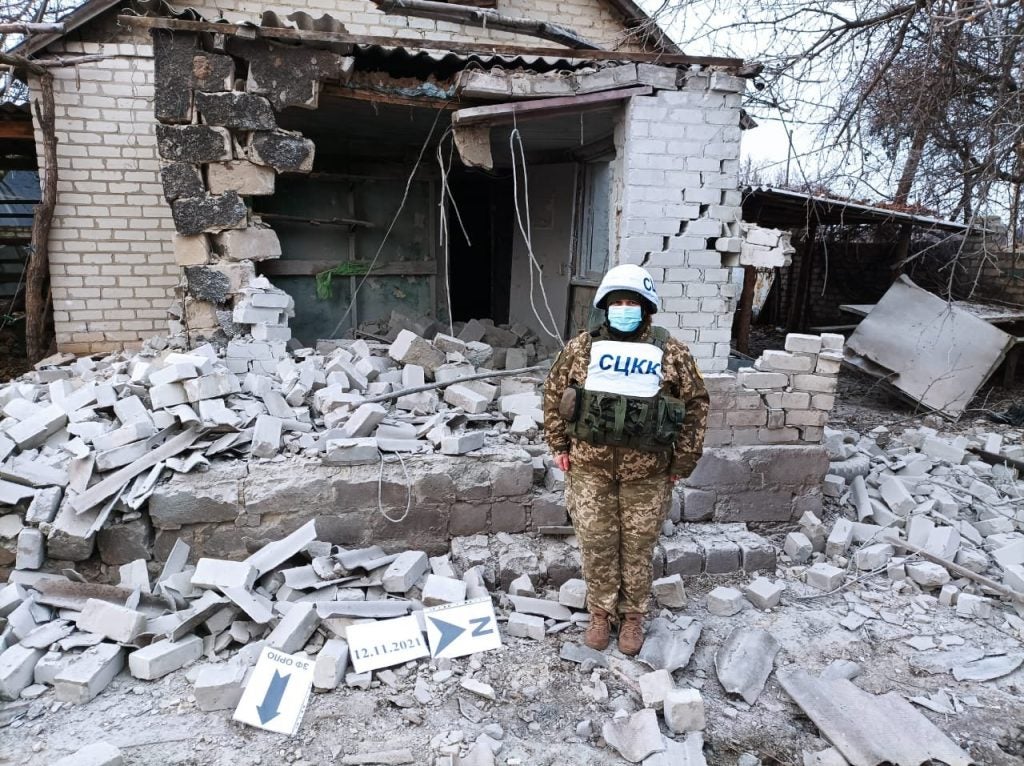 The comments follow a video address on Thursday by President of Ukraine Volodymyr Zelensky, who said that Ukraine's military is ready to deter "anyone, anytime and anywhere" in a nod to the Russian buildup. Zelensky said in the address that he hoped that "the whole world now clearly sees who really wants peace, and who is concentrating almost 100,000 troops on our border. In the 8th year of the war, this behavior of our neighbor does not surprise or frighten us". However, he said that what was "surprising and frightening" were "experts, journalists and bloggers who have committed media violence".

Noting that gunfire, explosions, and Russian troop buildups have been taking place along the frontlines of combat continuously for eight years, he continued:

"We have long developed immunity to psychological pressure from Russia. Our security services, our intelligence have full information. Our army is ready to deter anyone, anytime and anywhere."

Bloomberg reported later on Thursday that U.S. officials had briefed their counterparts in the European Union over Washington's concerns of a possible Russian invasion of Ukraine. The U.S. government has previously stated that it was closely monitoring the buildup of Russian military equipment near the Russian border with Ukraine, which has been ongoing since late October. U.S. officials who spoke with CNN have claimed that CIA Director Bill Burns' visit to Moscow last week was intended to warn the Kremlin that it was closely tracking its actions, and to attempt to discern its intentions.

While the current buildup carries shades of a similar one in April this year that ultimately did not materialize as an invasion, experts and regional observers have noted unusually bellicose statements being made by the Russian government of late over Ukraine, as well as Western military presence in international waters and airspace of the Black Sea. On Thursday, Russia's Defense Ministry accused NATO presence in the Black Sea to be potentially scouting out a theater of war, in the event that Kyiv sought a "military solution" to retake parts of the Donbass controlled by Russian-backed separatists since 2014.