FPDA Marks Golden Jubilee With Flypast And Naval Vessel Display
Member nations of the Five Powers Defence Arrangements celebrated the 50th anniversary of the agreement with an aircraft flypast and naval vessel display off Singapore's south coast on Monday afternoon. Naval vessels of Singapore, Australia, Malaysia and New Zealand paraded off Singapore's Marina Barrage, while Singaporean, Malaysian and Australian aircraft flew overhead. The Royal Navy's HMS Diamond was originally intended to join the parade, but was unable to participate due to technical issues prior to the event.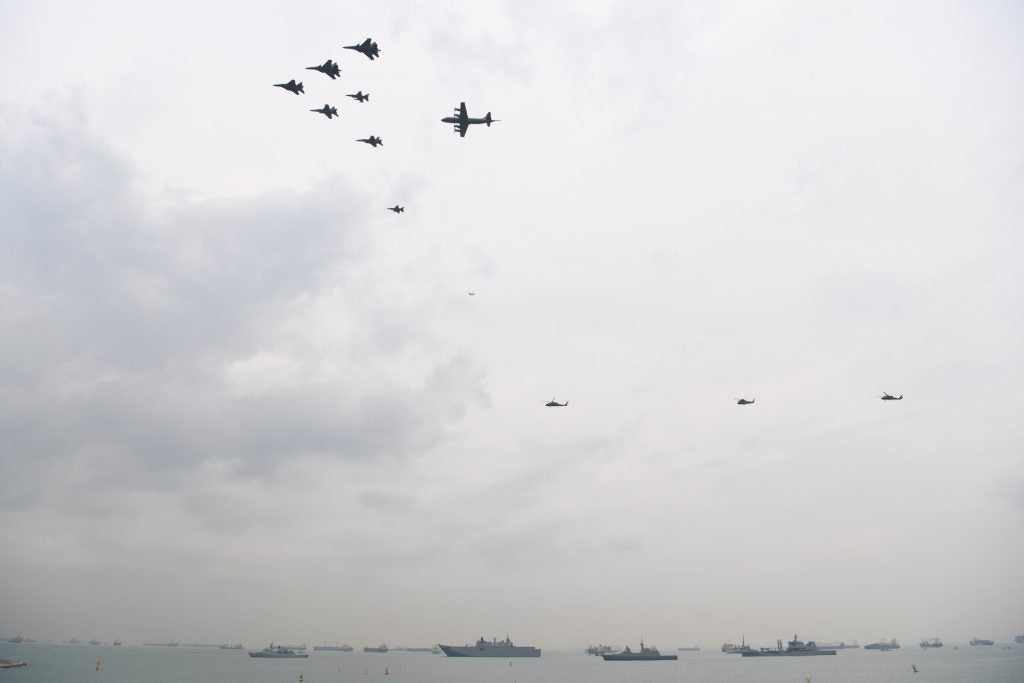 The event also marks the successful conclusion of Exercise Bersama Gold, the "keynote exercise" marking the golden jubilee of the FPDA. Exercise Bersama Gold was the first physical FPDA exercise to be held since the start of the COVID-19 pandemic, with about 2,600 personnel from Singapore, Australia, Malaysia, New Zealand and the United Kingdom participating in a contactless air and maritime Field Training Exercise off the Malaysian coast, as well as a virtual jungle warfare workshop.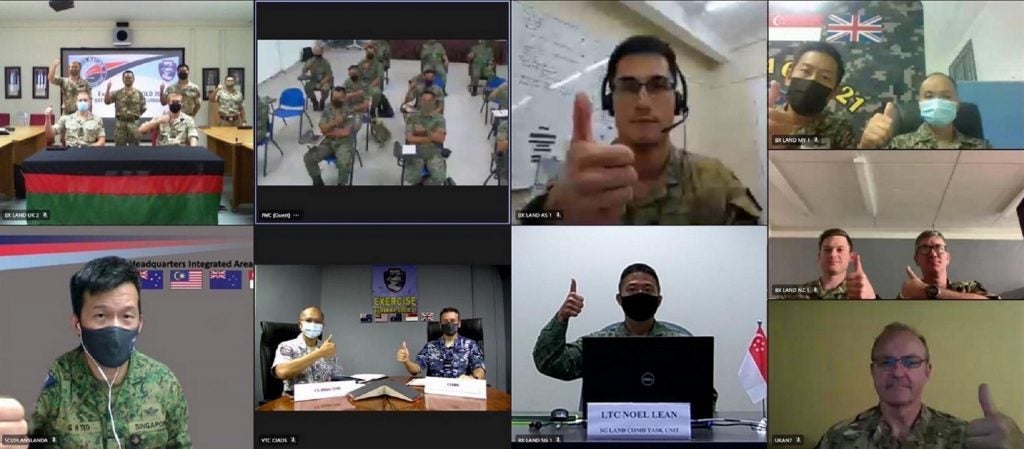 Singaporean Minister for Defence Dr Ng Eng Hen hosted the High Commissioners of Australia, Malaysia, New Zealand and the United Kingdom at Marina Barrage, where they watched the parade and flypast together. The event was also livestreamed on the Singaporean Ministry of Defense's social media channels.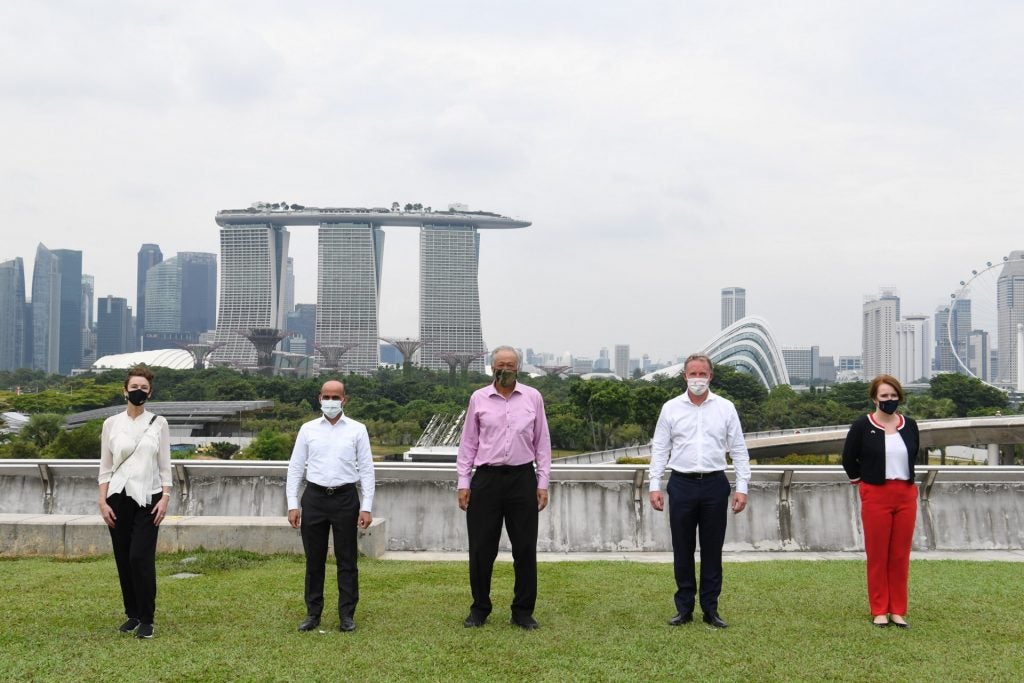 Speaking at the Barrage, Dr Ng stated that the FPDA remains relevant despite changing regional and global threats over the past 50 years. He said that he was "very happy" at being able to commemorate the anniversary with Exercise Bersama Gold as well as the flypast and naval display, as the events reflected "the strong commitment that the five partner nations continue to give it".

Describing the FPDA as a "stabilizer" for the region, the Minister added that the consultative nature of the agreement was sufficient for the current security challenges faced by Singapore, saying that there were no impending nation-to-nation threats that warranted a change in posture. While he would not rule out the possibility of "surprises", he stated his belief that "what we are doing is exactly the right thing – to continue to exercise during peace time, to build understanding so that you can be more responsible."