India Signs Historic Deal With Airbus For Making C295MW Aircraft
India formalized an agreement with Airbus on 24 September for procurement and manufacture of 56 C295MW transport aircraft. The Cabinet Committee on Security (CCS) had approved the acquisition worth $3 billion on September 8. The C295MW would replace the aging HS748 aircraft fleet of the Indian Air Force (IAF).
According to the deal, Airbus will supply 16 aircraft in 'fly away' condition from its plant in Seville, Spain to the IAF by 2025. The remaining 40 aircraft are to be built in India by Tata Advanced Systems Limited (TASL) by 2031. Of these, 8 each will be built from semi knocked down kits and completely knocked down kits. The remaining 24 aircraft will be made by TASL. The project would witness an incremental increase in Indian content and capability.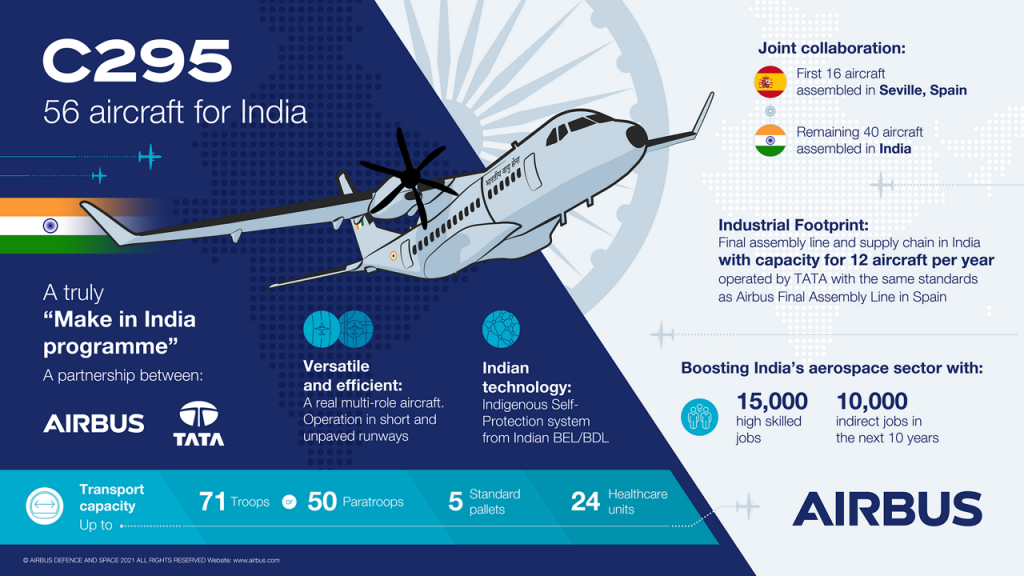 The C295MW is a variant of the C295M with winglets, which improves high altitude performance and reduces fuel consumption. All 56 aircraft ordered will be equipped with an Indian self protection suite. Infrastructure like hangars and aprons to house the aircraft would also be developed. A 'D' level Maintenance Repair Overhaul (MRO) facility would be set up before completion of deliveries. The facility is expected to serve as a MRO hub for regional users of C295 aircraft. Moreover, the TASL production facility is expected to cater to exports, with its production capacity of up to 12 aircraft per year.
Although the deal was cleared by the Defence Acquisition Council in 2015, clearance by the CCS was delayed due to issues relating to cost. State-owned Hindustan Aeronautics Limited (HAL) also proposed an upgrade to the HS748 fleet, which further contributed to the delay. However, the proposal was not accepted by the IAF and paved the way towards signing the C295 deal. With this, IAF would be the biggest operator of the C295.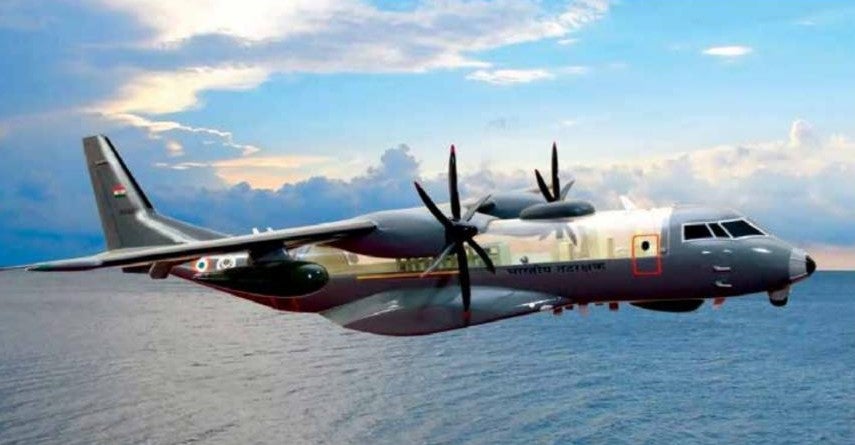 This deal marks many 'firsts' in Indian defence procurement. It is the first time a private firm has been awarded a contract to manufacture aircraft in India, ending HALs monopoly in the sector. It marks a breakthrough into the Indian defence market for Airbus. The deal helps India enhance its aircraft manufacturing ecosystem while also attaining its target of $5 billion worth of defence export per year.
The C295MW is poised to get further orders within India. Along with the HS 748 the aircraft is expected to replace the Antonov An-32. 105 of which are in IAF service. The Indian Coast Guard also has a requirement for at least 6 Multi-Mission Maritime Aircraft (MMMA), to be developed by DRDO on the C295MW platform. The procurement of the C295 with up to 9 ton capacity is a key step in the modernisation of the IAF transport fleet. It is also a major boost to the government's 'Make in India' initiative.